The Unpopular Opinion Virgin River Fans Have About Mel And Mark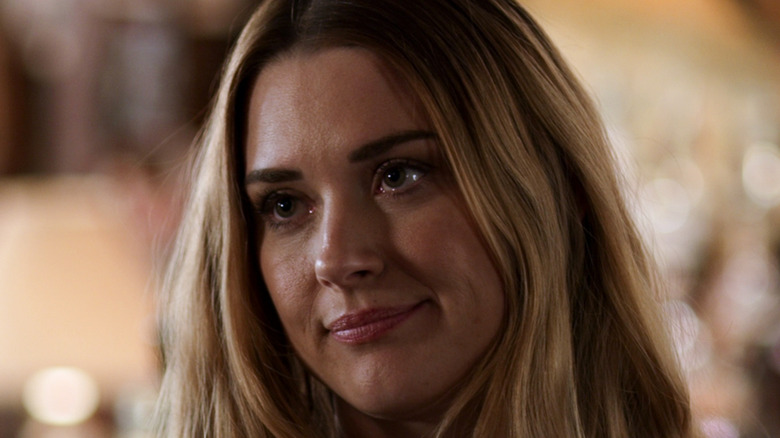 Netflix
"Virgin River" fans tend to have some interestingly mixed opinions about the show's central heroine, Melinda "Mel" Monroe (Alexandra Breckenridge). Some love her drive and feisty attitude, while others think her obsession with having babies sometimes complicates her likability. Those imperfections certainly make her an engaging heroine to follow throughout all three seasons of the show and will likely make her a compelling force during the show's upcoming fourth season.
Some of those opinionated viewers like to gather down at the "Virgin River" subreddit to chew the fat about the show's successes and failures, and they have surprising thoughts about Mel's romance with her late husband, Mark (Daniel Gillies). Specifically, they have some qualms about how it compares to her current relationship with Jack Sheridan (Martin Henderson), Virgin River's local bartender and the possible father of her unborn child. What's their unpopular opinion about Mark and Mel's relationship?
Some Virgin River fans like Mark better than Jack
Redditor u/hey_oh_hi kicked things off and asked, "Am I the only one that likes Mark better than Jack[?]" It was a question that received support from fans such as u/jennakatekelly, who felt that there was "better chemistry" between Mark and Mel. Additionally, u/itstimegeez agreed that Mark and Mel "seem more solid, have more in common and all that," but pointed out the ultimate barrier keeping the twosome from ever reuniting: Mark is dead.
"Jack is the rebound that should have just stayed the rebound, not the permanent guy," added. u/lovesmoonsaults. The comment with the highest number of upvotes in the thread came from u/Kreddit762668, who referred to Mark as a "yuppy pretty boy" and said that his relationship with Mel "wouldn't have worked out even if he didn't died [sic]." They feel that Jack's down-to-earth and caring nature indicates that he and Mel are meant to be.
Whether fans think Jack or Mark is better for Mel, there's no denying one important fact — every one of them will be waiting with bated breath for Netflix to serve up more "Virgin River."