How Virgin River Author Robyn Carr Really Feels About The Netflix Show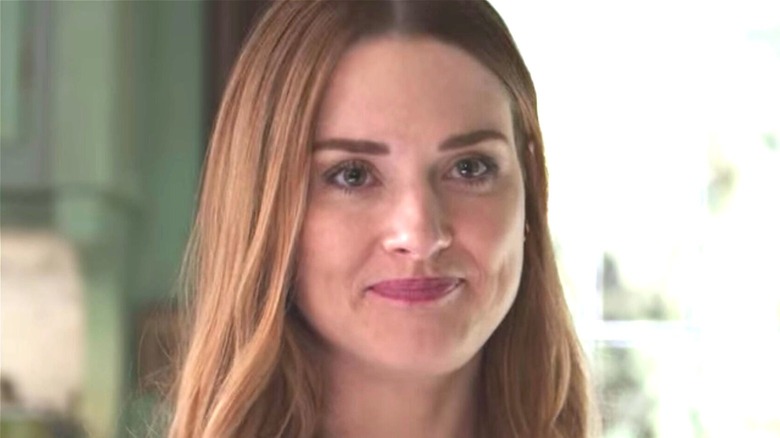 Netflix
With three seasons on Netflix, the romantic drama series "Virgin River" is one of the streaming giant's most popular shows and reported high ratings in August, according to IndieWire. The series follows nurse practitioner Mel Monroe (Alexandra Breckinridge) when she moves to the remote Northern California town of Virgin River following traumatic life events. She befriends a collection of memorable characters there, including sexy bartender Jack Sheridan (Martin Henderson) and her boss, the grumpy Doc Mullins (Tim Matheson).
The show is based on a best-selling series of romance novels by author Robyn Carr, but as Cosmopolitan reports, there are numerous differences between the book series and the show. For example, Charmaine — a minor character in the books — was promoted to a significant role in the Netflix series. Additionally, Mel suffered a stillborn pregnancy before moving to Virgin River in the show, but this never occurred in any of the 22 books. Some fans might wonder how the author feels about the streaming network's adaptation of her work with such noticeable changes, and Carr definitely has some thoughts.
Author Robyn Carr seems to love the show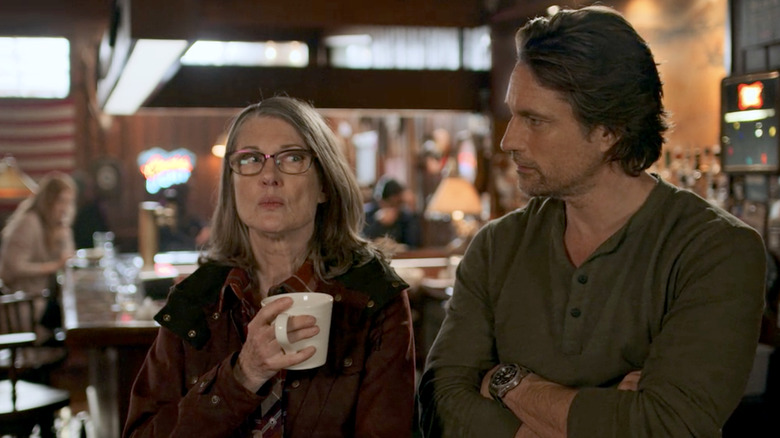 Netflix
When it was announced Netflix would be bringing her book series to life in an adaptation of "Virgin River," author Robyn Carr told Forbes she was thrilled. When she visited the set during the filming of Season 1, her excitement deepened. "Luckily, honestly, I can say it was even better than I'd imagined," she noted. "It was pretty cool."
Carr said she had a consulting role, providing feedback to showrunner Sue Tenney and executive producer Roma Roth to help translate the world she'd created, adding she was open to some changes. "They came up with some new ideas and storylines, some of which I found myself saying, 'Damn, I wish I'd thought about that. That's a pretty good angle, it's innovative,'" Carr said.
The author has also supported the show's later seasons, using her social media and website to promote news about the Netflix series. Fans of her books have more reason to celebrate. Not only is Netflix likely to announce "Virgin River" Season 4 soon, but Carr also recently announced her "Sullivan's Crossing" book series is also getting an adaptation from CTV and Crave.