Star Wars: The Last Jedi Director Changed The Force Awakens Ending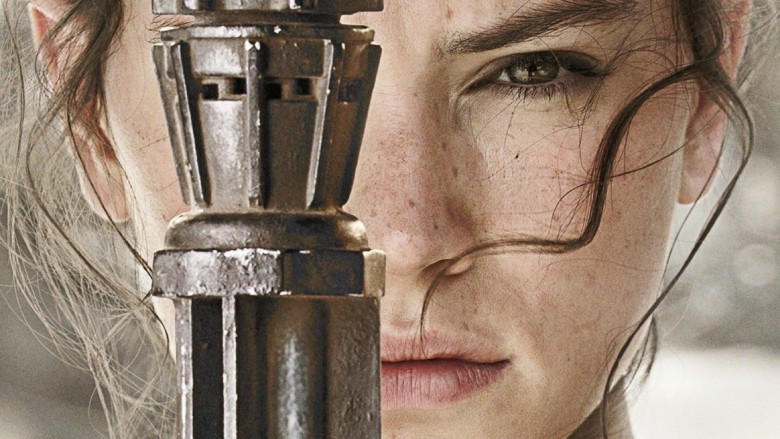 Rian Johnson had one of the highest stakes in the ending for Star Wars: The Force Awakens, which sets up for the writer/director's upcoming The Last Jedi. However, as it turns out, he wasn't happy with the way his predecessor chose to wind up the film at first, and he even requested that it be changed.
The change came in Rey's companion, with Johnson telling Entertainment Weekly that he requested that J.J. Abrams change his initial plan and have R2-D2 accompany Rey on her journey instead of BB-8. "Originally it was BB-8 who went with Rey, which makes sense for the story in a way," he said. "But I asked, 'Can you do me this solid and switch the droids?'" (BB-8 fans needn't worry about the droid being completely left out of the sequel, though. Johnson says that he'll still play a big role as the companion to Oscar Isaac's Poe Dameron.) While Johnson wouldn't reveal his exact reasoning for choosing R2-D2 for the journey instead of the newer droid, it appears that R2-D2 will have some sort of role to play in Luke's storyline, something which the droid (and viewers) should be very happy about.
Fans who were upset that they only got a glimpse of Luke in The Force Awakens will also be happy to hear that he will play a big role in The Last Jedi, with Johnson saying, "Figuring out where his head was at was the very first thing I had to do when writing the movie. I had to crack this. And it had to be something for me that first and foremost made sense. Why did Luke Skywalker go off to this island? That was the starting point, and that's what the entire movie explores." According to Johnson, it was important to him not to make Luke seem like a coward for fleeing the Resistance after his nephew turned over to the dark side. "There has to be a good reason that makes sense to him– and to some degree makes sense to us," he said.
The Last Jedi will hit theaters on Dec. 15. While we wait, see some of the unanswered Force Awakens questions we want the film to address questions we want the film to address.