The Flash Just Hit A Major Production Milestone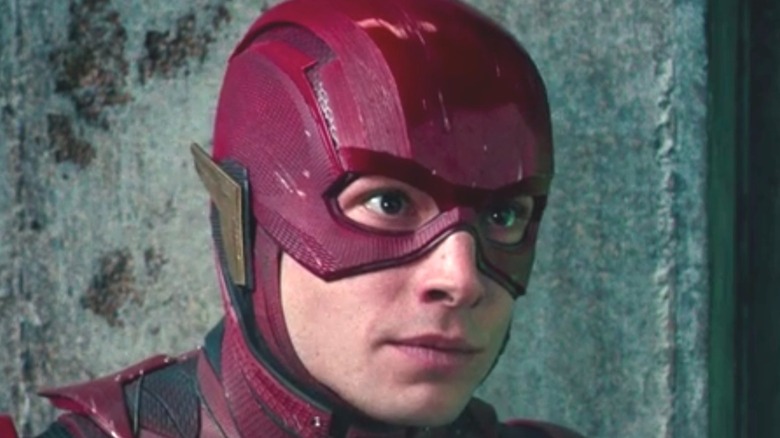 Warner Bros.
With DC Fandome just around the corner, fans are itching to get a fresh glimpse at dark knights, god-like antiheroes, and peace-loving assassins from the DC universe. One hero who we're excited to see bring a whole host of iconic characters along with him for the big day is the fastest man alive, AKA "The Flash" (Ezra Miller), who may have had the most testing time getting his story on screen.
After being passed around by several directors following its initial announcement and a release date shuffling along with it, fans were overjoyed to see Andy Muschietti finally take hold of the project. Since then, every behind-the-scenes snippet and mind-blowing cast announcement has been analyzed as we eagerly awaited to see what might be one of the wildest installments from the DC Universe yet. The latest update from the production team of "The Flash" is one that we almost thought we'd never see.
The Flash finishes production at the speed of sound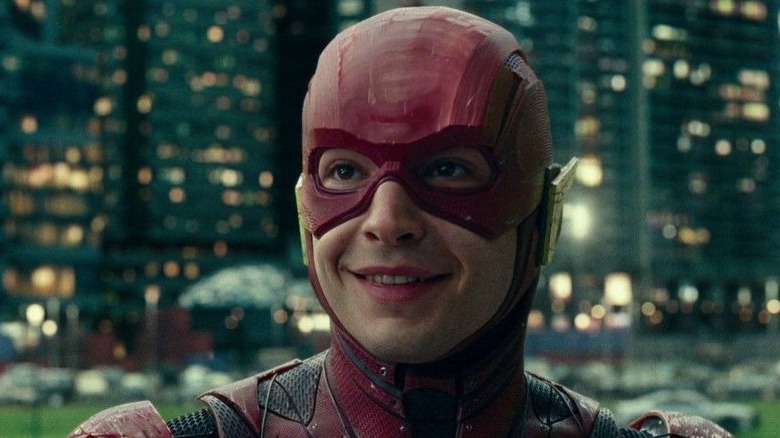 Warner Bros.
As revealed by that fountain of knowledge known as Instagram, a member of "The Flash" crew posted a pic today confirming that the upcoming solo gig for Barry Allen is now well and truly finished. Production sound mixer Colin Nicolson wrote, "that's a wrap on The Flash. Day 124 with a fantastic sound team, brilliant cast and crew. It's been challenging but great fun." The picture showed Nicolson standing with other crew members while wearing a rather fetching "The Flash" crew sweater with that iconic lightning logo and a set of headphones wrapped around it. However, Nicolson may have jumped the gun on the announcement, as the Instagram post has since been deleted.
So there you have it – the savior of Central City has finally reached the finish line. Can you believe it? You'll see him in action on November 22, 2022, alongside both Ben Affleck and Michael Keaton as their own respective Batmen, as well as Sasha Calle as Supergirl. The film also stars Ron Livingston, Kiersey Simmons, Maribel Verdú and Temuera Morrison.