Jason Statham's Set Photo Has Instagram Wanting This Star To Get Cast In Expendables 4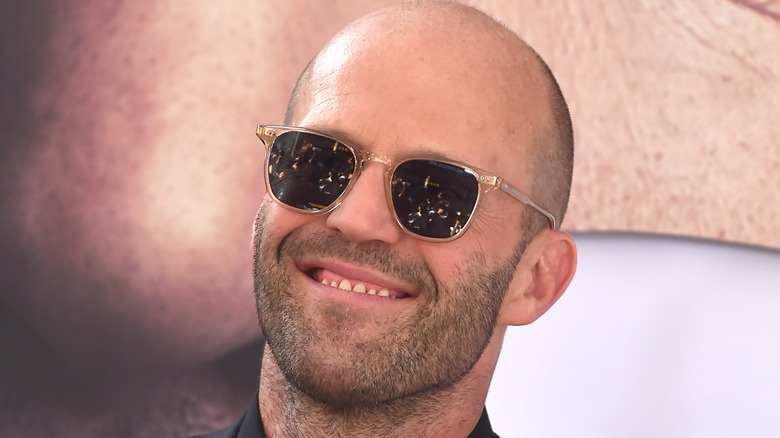 DFree/Shutterstock
This week, fans of Sylvester Stallone's rag-tag team of action legends, "The Expendables," got their first glimpse at the next mission in the franchise thanks to a recent post on Jason Statham's Instagram. With the cameras beginning to roll and bullets no doubt flying in every direction for "The Expendables 4," The Stath took a quick second to get in a photo with his good pal Sly, both donning that iconic attire we've all come so accustomed to seeing them wearing.
Following a seven-year hiatus since the last film, "The Expendables 4" will see Stallone and Statham back as core members of the titular task force, Barney Ross and Lee Christmas, respectively. While the franchise has had its ups and downs critically ("The Expendables 2" being the most critically successful according to Rotten Tomatoes), audiences have lapped up seeing Stallone pull in some true action movie icons to make the occasional cameo. So far, we've seen the likes of Arnold Schwarzenegger, Bruce Willis, Jean Claude Van Damme, Mel Gibson, Wesley Snipes, Jet Li, Chuck Norris, and Harrison Ford, to name a few. Now, it seems fans are keen to see another name added to the roster, following a comment on Statham's recent pic.
Is Denzel Washington Expendable material?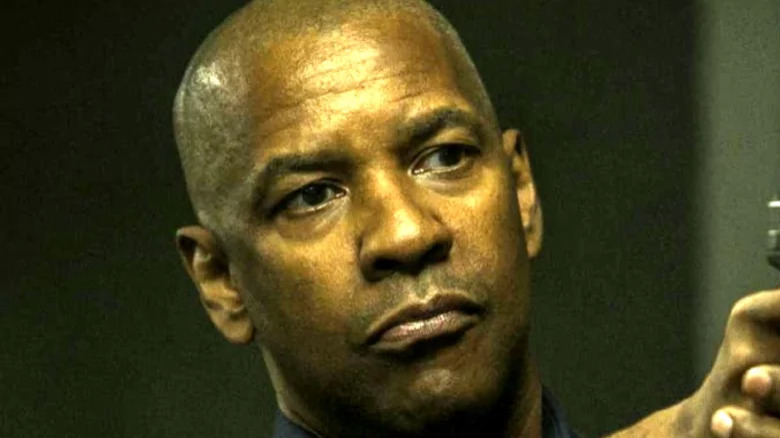 Sony Pictures
After "The Expendables" star dropped the shot with Sly on set (say that two times fast), one reply in particular sent fans into a frenzy. With nothing but a "Yes" and a fire emoji, viewers had to double-take after seeing it belonged to an account named "officialdenzelwashington." Could two-time Oscar-winner Denzel Washington be giving support for the upcoming chapter to "The Expendables?" Sadly not, as the account isn't official and is fan made. Even so, that didn't stop Instagram from losing their collective minds over the concept of one of the coolest men in Hollywood being enlisted by Stallone.
"Will you feature in the movie? Because that would be awesome," said one fan. "You think The Equalizer would fit in well with The Expendables?" asked another. It's certainly one worth considering that would raise the bar for "The Expendables 4." Seeing Denzel rock up to meet Stallone and co. in another all-out action epic would be the stuff of dreams, particularly with his action experience in the likes of "Man on Fire" and "The Equalizer."
Who knows? Perhaps the reaction from fans might lead to Stallone making a few calls in anticipation of the upcoming sequel. With a cast already comprised of OG Expendables, Dolph Lundgren, Randy Couture, and newcomers Andy Garcia, 50 Cent, Tony Jaa, and Megan Fox joining the ranks, there may still be room on this action-packed ride for Denzel Washington.