Here's Why Netflix Is Re-Editing Scenes From Squid Game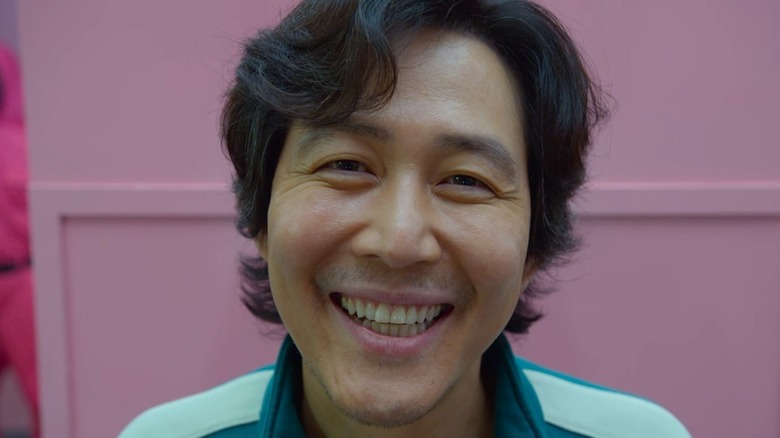 Netflix
Netflix's South Korean series "Squid Game" has become quite the smash hit for the streaming service. The series focuses on 456 contestants who compete in some horrific versions of children's games for the chance to win a life-changing amount of money. It's a TV series that will make fans of "Battle Royale" and "The Hunger Games" feel right at home. "Squid Game" is also the type of twisted survival show full of moments that could make fans squirm. But while it might cause a grimace or two, the series is so full of Easter eggs that a re-watch is also a must.
To say that "Squid Game" is a TV phenomenon at this point is an understatement. Forbes reported that the series is Netflix's No. 1 show in 90 countries. The streamer has also hyped it as probably their biggest series to date (via The Hollywood Reporter). While that might bode well for Netflix, that doesn't mean "Squid Game" hasn't caused a little trouble, as the service now has to re-edit a number of scenes that unintentionally proved disruptive to some people's daily lives.
A phone number shown in scenes resulted in real prank calls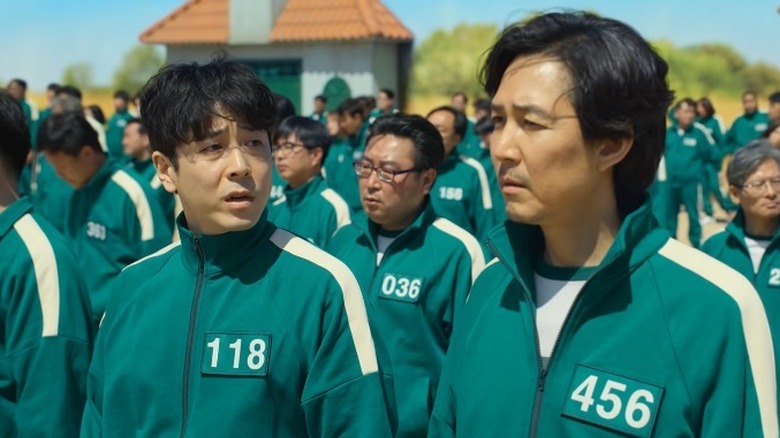 Netflix
In "Squid Game," some scenes show a mysterious phone number that players have to call to initiate the deadly trek of survival games they have to play. Yet, according to The Hollywood Reporter, the number shown in the series is real and has been causing a massive headache for a real person in South Korea. People have actually called and texted the number featured in the movie thousands of times a day requesting to join the games. The prank calls have become such an issue that even real people whose phone number is only a few digits off from the one shown on the Netflix series have also reported receiving similar prank calls (via Korea Times).
Via Reuters, Netflix has requested fans of the popular nine-episode series to refrain from calling the number while they work with Siren Pictures to re-edit the scenes that feature it. While many films and TV series have usually featured the infamous "555" fake number to deter this kind of situation, it's not unheard of for fans to still witness a real phone number occasionally. In fact, via the Chicago Tribune, Universal Studios bought their own phone number for use in multiple films like "The Adjustment Bureau" and "Scott Pilgrim vs. the World." Maybe Netflix could use the same tactic.