Does Zoe Saldana Voice Gamora In What If...? Episode 9?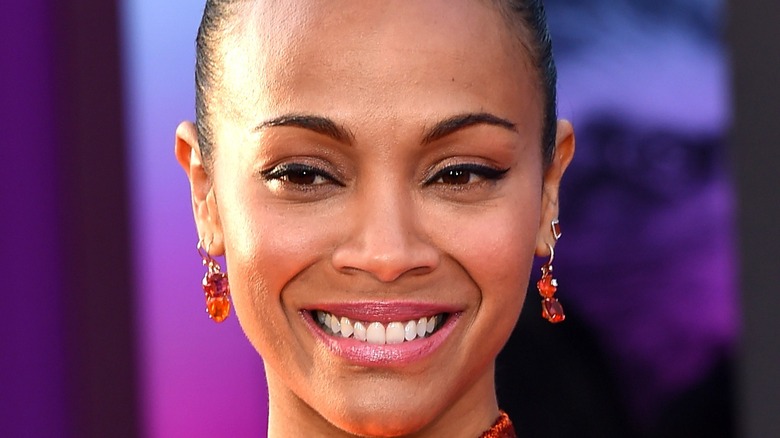 DFree/Shutterstock
The Season 1 finale of Marvel's "What If...?" proved there was a master plan all along for the series. Initially, it appeared as though the show would have a standard anthology format. After all, the basic premise of the series is that the audience gets to see alternate versions of the Marvel Cinematic Universe occur, sometimes with vastly different results. However, by the season's end, The Watcher realized he had to intervene to save the multiverse, so he picks up characters we've met throughout the series to put an end to Ultron's reign of terror. 
We end up seeing a lot of familiar faces, such as Captain Carter, who's a version of Peggy that received the super-soldier serum, and Dark Doctor Strange, who went deranged with power after losing the love of his life. However, one face is new to the party, namely a version of Gamora, who defeated Thanos. She never received an episode of her very own in Season 1, but there's always Season 2 for her to have a more prominent presence. 
The main question on everyone's minds is whether Zoe Saldana, who plays Gamora in the "Guardians of the Galaxy" and "Avengers" franchises, reprises the part for "What If...?" 
Zoe Saldana doesn't voice Gamora in What If...? Episode 9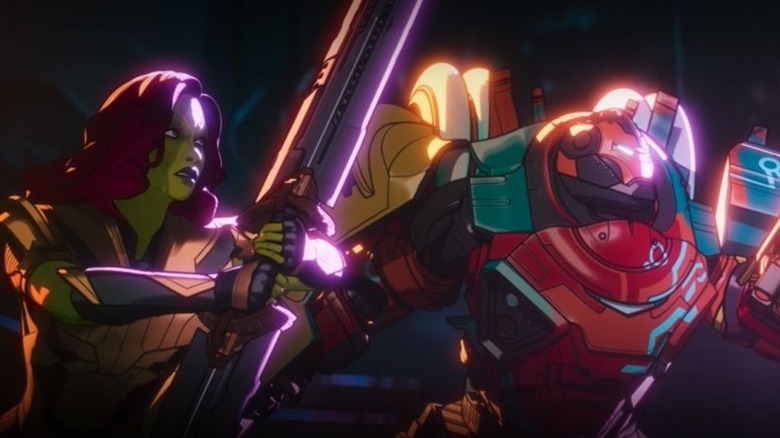 Marvel Studios/Disney+
After you watch the credits of "What If...?" Episode 9, you'll learn that Zoe Saldana doesn't provide the voice of Gamora. That distinction goes to Cynthia McWilliams. She has an impressive resume to her name, with parts in the likes of "Nashville," "Prince of Peoria," and "Bosch." She even has voiceover experience with several Cartoon Network properties, including "We Bare Bears" and "Clarence." She brings her voiceover talents to "What If..." in exquisite fashion, truly replicating the voice of Saldana in the episode.
Saldana is the rare outlier in the finale as one of the original MCU members who doesn't reprise their part. Among the most prominent returners include Hayley Atwell as Peggy Carter, Chadwick Boseman as T'Challa, Samuel L. Jackson as Nick Fury, Michael B. Jordan as Killmonger, Benedict Cumberbatch as Doctor Strange, and Chris Hemsworth as Thor. There's no information on why Saldana didn't return, but she's far from the only one to skip the animated series. After all, Black Widow, who has been a regular fixture in the show, is voiced by Lake Bell instead of Scarlett Johansson. 
It's a shame Saldana couldn't return for "What If...?" She's remained a highlight of the "Guardians of the Galaxy" franchise, but Cynthia McWilliams is undoubtedly a worthy successor for the role.