Giancarlo Esposito Has A Few Choice Words For Unvaccinated Film And Television Workers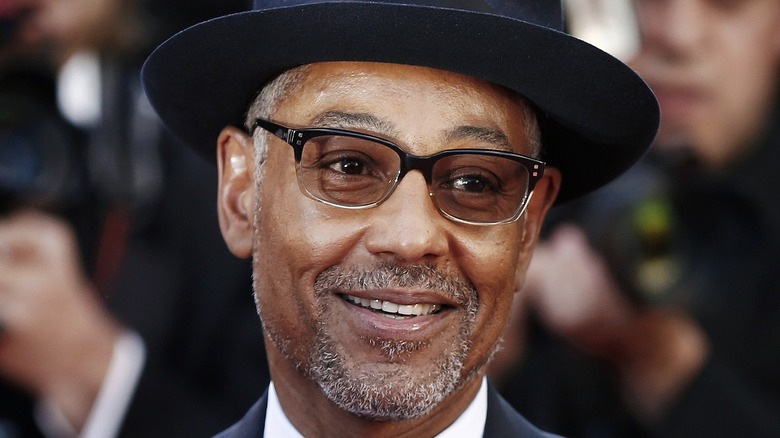 Andrea Raffin/Shutterstock
For at least a year after March 2020, when the ongoing COVID-19 pandemic more-or-less became a widespread concern stateside, film production was impacted near-universally. New James Bond film "No Time To Die," to give one among numerous examples, will be in theaters soon, but only following a delay of almost a year-and-a-half since its intended April 10 release.
A likely contributor to the decision to release "No Time To Die" now rather than following an another delay is the fact that many movie theaters have opened up in recent months. In California, for example, governor Gavin Newsom announced in June that movie theaters were no longer required to implement mask or reduced capacity requirements for vaccinated customers (via Variety). In fact, "No Time To Die" is on track to earn more than $100 million during its opening weekend and become the highest-grossing film since the onset of the pandemic (via CNBC).
However, movie theaters are but one side of the equation — the ability of movie productions to safely continue is, naturally, of equal concern. Sean Penn, for instance, vowed in July to only work on Starz series "Gaslit" if the rest of its cast and crew were vaccinated. Giancarlo Esposito is now the latest actor to similarly express a desire for film workers to be universally vaccinated.
Esposito would rather unvaccinated individuals stay home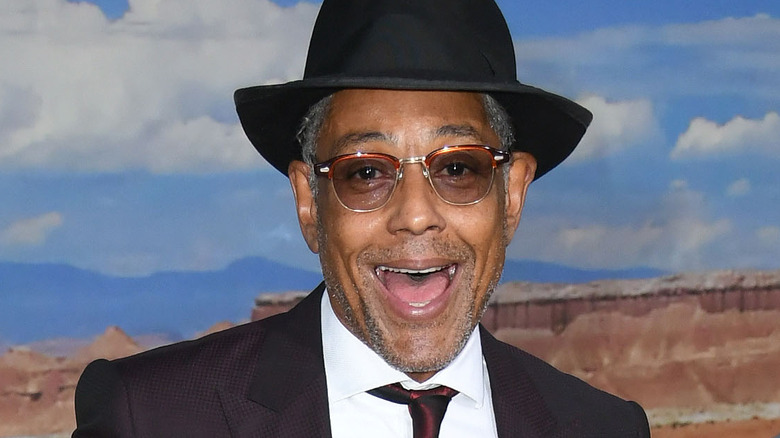 Quinn Jeffrey/Shutterstock
On October 6, The Hollywood Reporter published a sort of overview about different sectors of the film industry's opinions on vaccines. Among those quoted is the prolific Giancarlo Esposito, who summed up his thoughts by stating "if you don't want to vaccinate, go to a small island and sequester yourself." He then elaborated that otherwise, "you're saying 'f**k you' to all you other human beings."
He then mentioned losing friends to what he implied were COVID-19 infections in both Europe and America, in spite of their good health and a lack of immunodeficiency. Finally, Esposito clarified that he's respectful of those who would rather not get the vaccine's decision to do so, given that they don't put themselves in a position theoretically conducive to the spread of the virus.
"The vaccine is the answer," said Esposito. "I'm not downing anyone who doesn't want to vaccinate. Don't work. Go ride it out somewhere where you're not going to compromise anyone else if you get it."