Corey Stoll Would Return To The MCU As Yellowjacket Under One Condition - Exclusive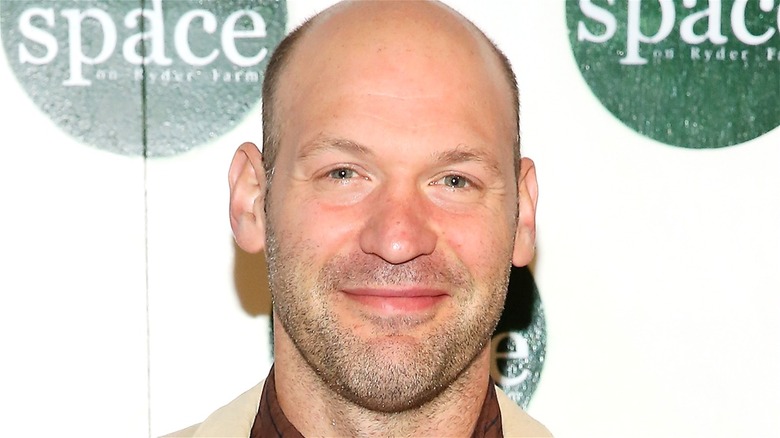 Monica Schipper/Getty Images
Corey Stoll has become one of the most prolific actors in show business since his debut in 2004, having snagged major roles in such high-profile television series as "House of Cards," The Strain," and "Billions," along with films including "Black Mass," "First Man," and the new "Sopranos" prequel "The Many Saints of Newark." While Stoll's roles have commanded the attention of audiences and respect of his industry peers, the actor's turn as Darren Cross, aka Yellowjacket, in "Ant-Man" opened up the actor's career to a whole new (quantum) realm.
Cross is the nemesis of Scott Lang (Paul Rudd), AKA Ant-Man in the 2015 Marvel Cinematic Universe feature. The former protégé of Hank Pym (Michael Douglas), Cross orchestrates a takeover of Pym Technologies in a bid to militarize the micro technology his mentor created to become Ant-Man. As such, Cross creates and steps into the Yellowjacket suit, but Lang has mastered the intricacies of wearing the Ant-Man suit to stop him.
Back to Yellowjacket
Marvel Studios/Disney
Cross met a cruel fate in "Ant-Man" and was sent into the Quantum Realm as his Yellowjacket suit imploded in his final showdown with Ant-Man. With the fourth phase of the MCU underway and the franchise opening up to explore the franchise's multiverse, the possibilities appear to be realistic to bring back Yellowjacket in a different form.
In an exclusive interview with Looper about his role as the younger version of Uncle Junior Soprano in "The Many Saints of Newark" — now playing in theaters and streaming exclusively on HBO Max — Stoll said he "absolutely would" reprise Cross-slash-Yellowjacket if the conditions were right.
"It would take some great writing and people willing to play. So, yeah," Stoll said. "I love those movies and I had so much fun doing the first one. There's so much freedom in these crazy characters."
Darren Cross and Uncle Junior share character traits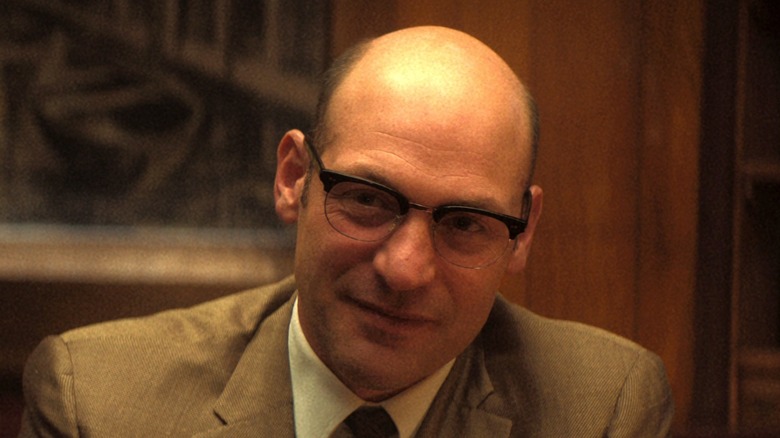 Warner Bros.
Set in the late 1960s and early 1970s, "The Many Saints of Newark" chronicles the formative years of Tony Soprano (Michael Gandolfini) and the ascendancy of his mentor, Richard "Dickie" Moltisanti (Alessandro Nivola), up the ranks of the DiMeo crime family. In addition to Uncle Junior and Tony, the film also features the younger versions of such "Sopranos" characters as Livia Soprano (Vera Farmiga), Paulie "Walnuts" Gualtieri (Billy Magnussen) and Silvio Dante (John Magaro). Jon Bernthal also stars as Tony's father and Livia's husband Johnny Boy Soprano, a character featured in flashback scenes in "The Sopranos."
Given the history between Uncle Junior and Tony Soprano in "The Sopranos" — as well as the examination of the shifting power dynamic in "The Many Saints of Newark" — Stoll told Looper that he believes "Junior and Darren Cross are not entirely dissimilar."
"They're both smart and ruthless, and believe that they should get more respect than they do," Stoll observed. "And it's that resentment that leads to the violence, not necessarily a hunger for power itself, but a hunger for respect and affection from father figures and brother figures in their lives."
Directed by Alan Taylor, and also starring Leslie Odom Jr., Michela De Rossi, and Ray Liotta, "The Many Saints of Newark" is playing in theaters and streaming exclusively on HBO Max.