Why Mark From Till Death Looks So Familiar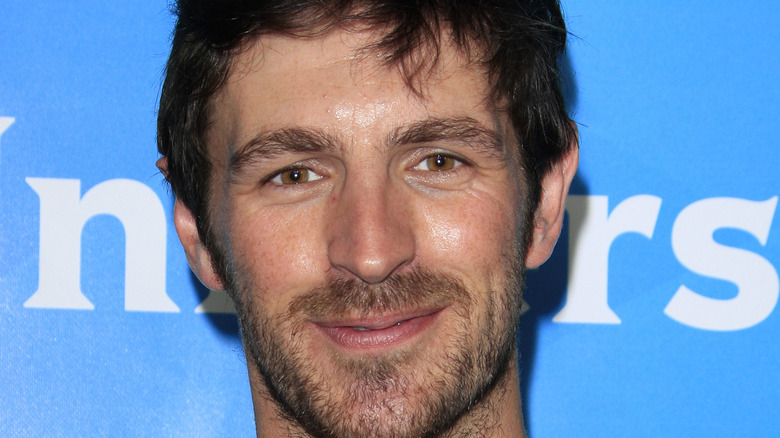 Joe Seer/Shutterstock
It's the time of year where everyone with a streaming subscription can't help but devour all of the spooky thrillers and horror films available to us. It's a good time to revisit great Halloween classics, like "Scream" or "A Nightmare On Elm Street," but it's also an equally great time to check out new releases that will get your blood pumping. If you're looking for something new and different, Netflix has plenty of options available to keep you up at night, including its newest release, "Till Death." 
The intriguingly titled new film stars "Jennifer's Body" alum Megan Fox, and it sounds like a horror story straight from the depths of one's nightmares. According to the Netflix description, "Till Death" follows a woman who "finds herself shackled to her dead spouse as part of a revenge plot. As the rest of the plan unfolds, a desperate battle for survival begins." Talk about a twisted revenge plot that only could happen in a horror movie, right? It's no wonder the R-rated flick is blowing up on Netflix following its arrival on the platform on October 1 (via The Hollywood Reporter).
In "Till Death," Fox plays Emma, a woman who wakes up and discovers she is handcuffed to her dead husband. While Fox is the most recognizable star in the thriller pic, the actor who plays her husband, Mark, may also look familiar. If you're trying to figure out why this actor is ringing a bell, here's where you may have previously seen him.
Eoin Macken has appeared in The Forest and a Resident Evil movie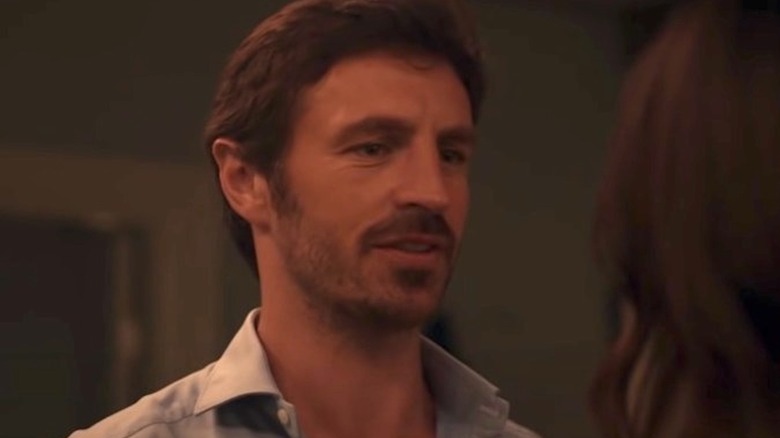 Screen Media Films
The actor who plays Mark in "Till Death" is Eoin Macken. His embodiment of Mark is powerful. The actor becomes a strong presence throughout the film as a one-of-a-kind character with some harrowing secrets. While Macken's role as Mark in "Till Death" is major, the Irish actor has had quite a history in Hollywood, both on the big and small screen. In fact, he's no stranger to appearing in projects that have gone straight to Netflix.
Per Macken's IMDb profile, he starred as Karl D'Branin on "Nightflyers," the alien-centric series adapted from a George R.R. Martin that debuted on Syfy in the U.S. and on Netflix internationally. The short-lived TV show debuted in 2018 and was canceled after one season (via Variety). Macken was also the star in NBC's medical drama "The Night Shift" as Dr. TC Callahan. Additionally, he played Sir Gwaine in the British tv show "Merlin" from 2010 to 2012.
As for his film career, Macken has been lucky in that realm, too. Again, according to his IMDb page, he appeared in the 2016 horror film "The Forest," opposite Natalie Dormer. Macken played Rob, the fiancé of Sara Price (Dormer), who travels to Japan to look for her sister in the Aokigahara Forest. His other film credits including Doc from "Resident Evil: The Final Chapter" and the romantic comedy "The Wedding Invitation." Thus far, Macken's career shows his experience in high-action, intense thrillers, and horror films — and "Till Death" is the latest addition to his already stacked filmography.