NCIS Fans Want To Know Why Pam Dawber Left The Show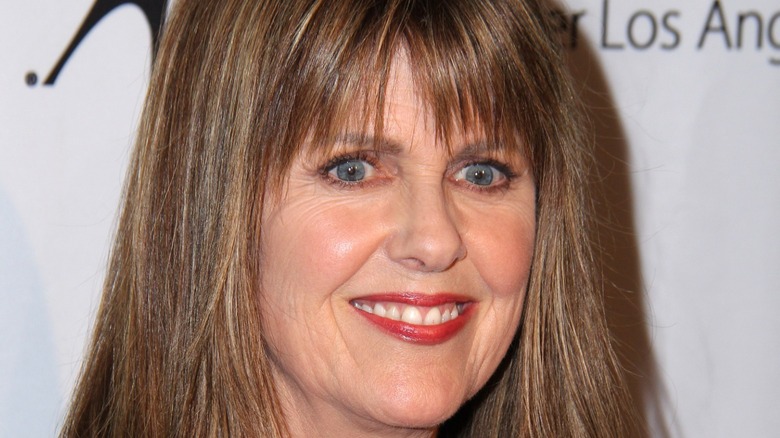 Kathy Hutchins/Shutterstock
As the epic procedural series "NCIS" enters its staggering 19th season on CBS, it seems a recent popular addition to the cast has already called it quits. 
Pam Dawber, who plays the investigate journalist Marcie Warren on "NCIS," joined the hit TV show during its 18th season. Her character's motivation has largely been to help Agent Gibbs (Mark Harmon) capture an elusive and twisted serial killer. Fans of "NCIS" had long been wishing for Pam Dawber to make an appearance, on account of her being the wife of Harmon, so it was a big deal when it finally paid off. 
"The show has been on for a hundred years, and they have come at me a few times. Either I just didn't want to do it or I didn't appreciate what it was they wanted me to do. The character is so good. I just fell in love with what they wrote. And then I had anxiety like, 'Oh my God, am I going to do this?" Dawber told Entertainment Weekly, in regard to why she finally joined up.
Unfortunately, despite the excitement of viewers, it doesn't look like Dawber is staying aboard NCIS, and there are a few likely reasons why.
Pam Dawber came out of retirement for NCIS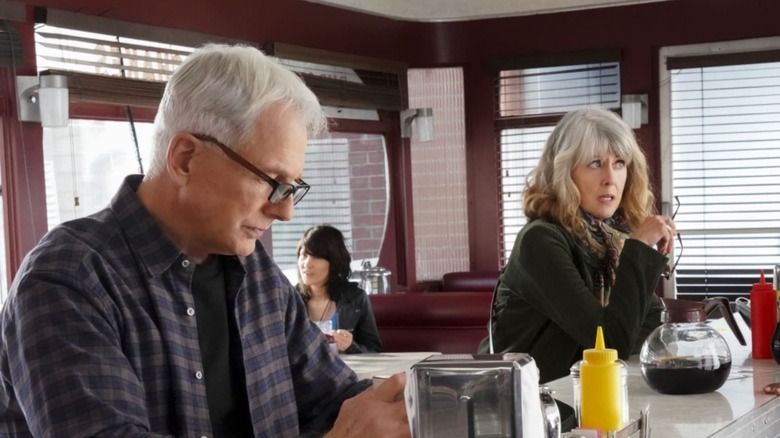 CBS
In the second episode of Season 19, Agent Gibbs and Marcie Warren finally ascertain the identity of the serial killer. Pam Dawber's Warren then explains that the search for the killer has left her exhausted, and that she is leaving town. 
No official explanation has been given as to why Dawber's role proved to be so brief, but many speculate that it was due to her simply coming out of retirement for this one role, as she told ET Canada. Keep in mind, Dawber has largely been absent from the screen since 2000's "I'll Remember April," aside from a few small TV appearances. She said that the strength of the Marcie Warren character was the big selling point. "I was rather panic-stricken when it came to me because I thought I had retired," she said  And it's like, oh, God, this is so good."
It could also be that her husband is seemingly not staying much longer on "NCIS," though. Stories regarding Mark Harmon's probable departure from the Gibbs role go back at least two years ago. Harmon has been on "NCIS" since the early 2000s, so it would make sense that he would want to take a break and enjoy the company of his family. As speculated by Newsweek, Gary Cole may be slowly replacing Dan Harmon, as Harmon plays a more limited role in the future of the series.
Regardless, fans were really excited to see the couple onscreen together, and they are hoping for more. "I hope this isn't the last time we'll see Marcie," wrote Twitter user lexiebrettsey. 
Pam Dawber went out with a Mork & Mindy reference
s_bukley/Shutterstock
However, the one thing everybody did seem to comment on — aside from sadness over Pam Dawber's seeming departure — was the clever and funny way in which Marcie Warren exited the series, with someone confusing her first name with "Mindy." This is a callback to Dawber's most famous role, adjacent Robin Williams, in the 1970s sitcom "Mork & Mindy", a sci-fi spin-off from "Happy Days". 
Reddit users had some thoughts on the matter, having even started a thread to discuss the clever reference. Reddit user ughnotanothername emphasized not just how well the quip landed, but also how fun it was to see Dawber and Harmon together. "I love seeing them work together, and I love when they have little jokes like this."
 "I cracked up at that too! It was awesome!" added fellow fan ACCER1.
So even though we have lost Marcie Warren from our TV screens, and may be slowly losing Agent Gibbs, fans had a chance to rejoice at seeing both of them onscreen ... and to smile at a throw-away reference to a hit television show from Dawber's past.