Netflix's Maid Season 2 - What We Know So Far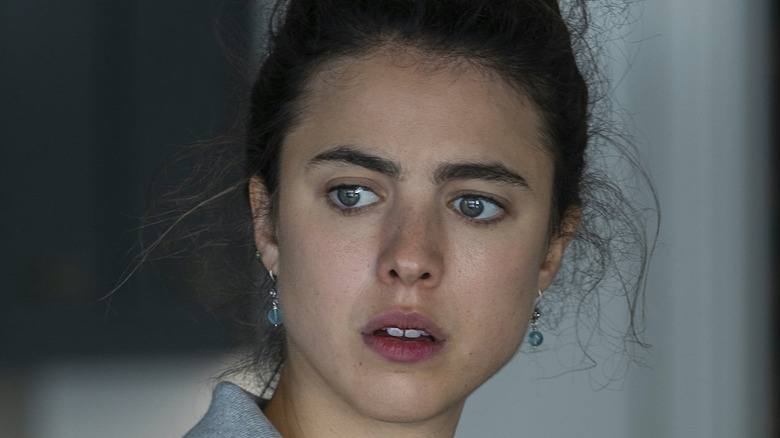 Ricardo Hubbs/Netflix
Binge-watching a TV show comes naturally to most of us by now. But, when it comes to a raw and gripping drama like the new Netflix limited series "Maid," it's almost best to savor each episode separately. The beautiful 10-episode series is inspired by Stephanie Land's New York Times best-selling memoir "Maid: Hard Work, Low Pay, and a Mother's Will to Survive." Margaret Qualley ("The Leftovers") gives a memorable and heartbreaking performance as Alex, a single mother who escapes an emotionally abusive relationship with her partner, Sean (Nick Robinson). In order to survive and provide for her daughter, Maddy (Rylea Nevaeh Whittet), Alex must take a job cleaning houses, which pays so little that she must also seek out government assistance. As she fights to overcome multiple setbacks and avoid homelessness, the show becomes a deeply emotional story of one mother's love and resilience.
Following its release on Netflix, "Maid" has garnered lots of praise from critics. On Rotten Tomatoes, the show boasts a 96% approval rating from critics and an 84% rating from viewers. Although "Maid" was intended to be a limited series, that hasn't stopped us from hoping for the chance to spend more time with Alex and her daughter. So, just in case Netflix decides to renew "Maid," here's all the information we've gathered about a potential release date, cast, and plot for Season 2.
What is the release date of Maid Season 2?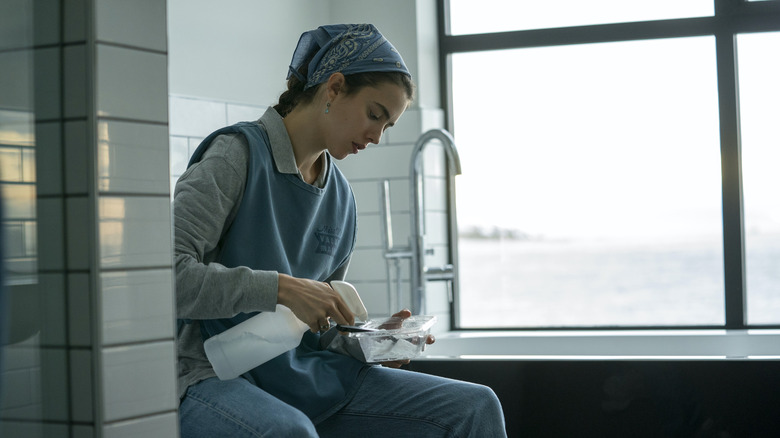 Ricardo Hubbs/Netflix
The first season of "Maid" is a limited series and, thus, it tells a complete story. But as we all know by now, the words "limited series" have little meaning in Hollywood these days. In the wake of shows like HBO's "Big Little Lies" and "The White Lotus," it's always possible for a series to return for a second season if the powers that be want it back (translation: if it's popular enough). So, "Maid" could return in the future, although Netflix has given no sign that it will be bringing the show back.
"Maid" premiered on Netflix on Friday, October 1. Given the streaming service tends to wait at least a month or two before renewing its programs — even the most popular ones — it might be a while before we learn of any potential future seasons of the show. Again, "Maid" was meant to be a one-and-done outing, so if a second season was ordered by Netflix (wilder things have certainly happened!), we still likely wouldn't see it for at least a full year. Remember, we have to account for the time it takes to pen the scripts and then film the episodes. So, at best, we might see new episodes by very late 2022 or early 2023.
Who is in the cast of Maid Season 2?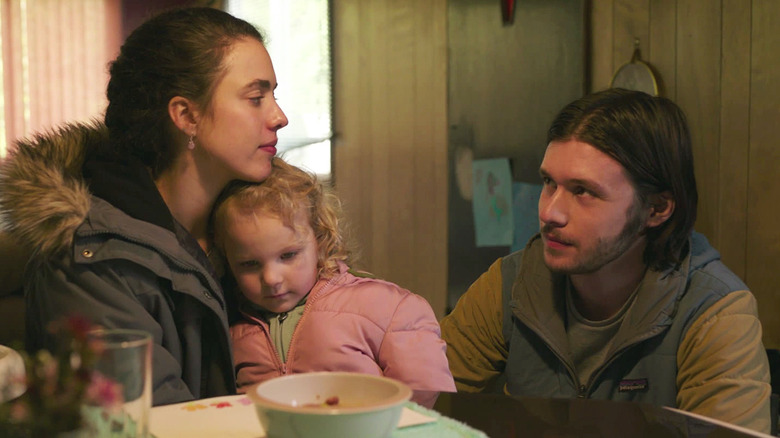 Netflix
Netflix has given no sign yet that it will renew "Maid" for Season 2. However, if the streaming giant did choose to bring the acclaimed limited series back, there are two possible paths regarding casting that the new season could take. First, "Maid" could take the "Big Little Lies" route and feature the same cast in Season 2. This would mean new episodes would at least feature the return of Margaret Qualley as Alex, Nick Robinson as Maddy's father Sean, Rylea Nevaeh Whittet as Maddy, and Andie MacDowell as Alex's mother, Paula. Because the new season would likely be set primarily in Missoula, Montana, where Alex and Maddy end up in Season 1, there would also be some new supporting characters popping up to flesh out the story.
The second casting option would be to follow in the footsteps of "The White Lotus" (another limited series that HBO transformed into a regular series following the success of Season 1) and become more of an anthology series. If "Maid" Season 2 took this route, it could focus its story on a new protagonist and populate the world with equally new characters. We met several women throughout "Maid" who, like Alex, are attempting to start over and escape their own complicated living situations. It would be relatively easy for the series to follow one of them and, in doing so, feature a new cast.
What is the plot of Maid Season 2?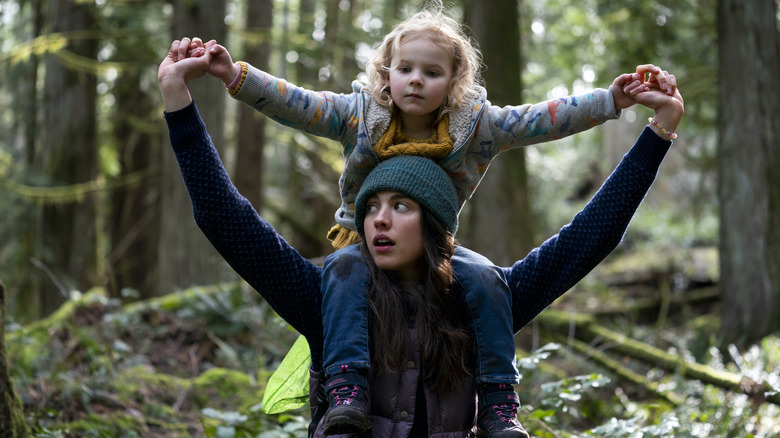 Ricardo Hubbs/Netflix
Netflix isn't in the habit of extending limited series beyond their natural life (we'd have a second season of "The Queen's Gambit" by now if it were), but that doesn't mean there isn't enough material for another season of "Maid." At the end of Season 1, Sean (Nick Robinson) agrees to stop fighting Alex (Margaret Qualley) for shared custody of Maddy (Rylea Nevaeh Whittet) so he can focus on getting sober. Doing this allows Alex to finally leave Washington and attend college in Missoula, Montana, just like she'd always dreamed of doing. Although Alex's mom, Paula (Andie MacDowell) — herself still a work in progress herself — said she would accompany her daughter and granddaughter to their new destination, she decides to stay behind with her new boyfriend. And so, as one generation breaks a harmful cycle that has kept them trapped in toxic patterns, another generation clings to it.
If "Maid" did return for Season 2 and chose to follow the same cast of characters, we could check in on Alex and Maddy in their new life as the young mom juggles parenting with putting herself through college. Also, in the Season 1 finale, Sean tells Alex he will visit once he gets his life together and is sober, which means an appearance from him wouldn't be out of the question.
There is definitely a sense of finality to Season 1, but it's more because "Maid" has simply reached the conclusion of one chapter of Alex's life and is opening up a new one. Which is to say, there's a lot more story that future seasons can explore.