The Vintage Harley Parts That Scored Big On American Pickers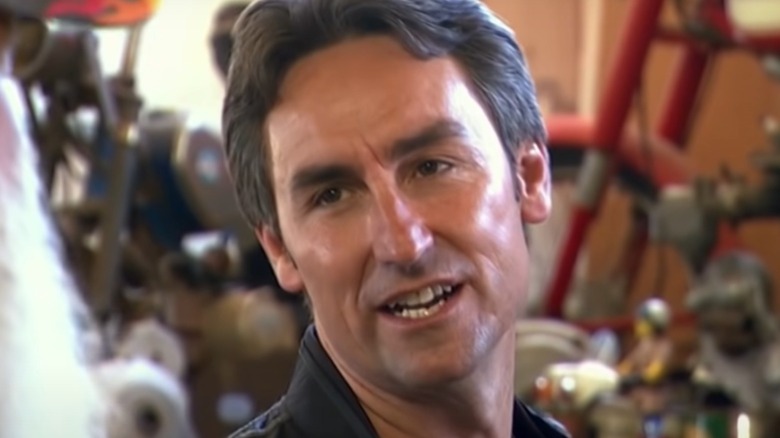 History/YouTube
There are shows all over the television scene these days about buying and selling various items. Although, aside from perhaps "Pawn Stars," there's arguably only one other program that can lay claim to being one of the subgenre's pioneers: "American Pickers." Since 2010, the History title has taken viewers across the continental United States — skipping out on non-contiguous states and a handful of others — in search of the kinds of trinkets that hold a special place in our past and go for a pretty penny. At the same time, to the untrained eye, much of this stuff just looks like, well, junk.
Yes, for over 20 seasons, "Pickers" hosts Mike Wolfe, Danielle Colby, and Frank Fritz (up until his recent firing) have scoured the nation for all things rusty and worn. Their hunts have seen them dig through sheds, homes, yards, and more, scoping out whichever dilapidated treasures are waiting to join the Antique Archaeology inventory. Things like classic signs, oil cans, and vintage toys are common purchases given their size and abundance, but nothing compares to uncovering a long-dormant car or a motorcycle that's long past its prime. 
Of course, it's not every day that they stumble upon a fairly complete vehicle that's worth picking up. More often than not, they find pieces scattered about, and a select few can go for quite a bit of money. For example, the "Pickers" crew once nabbed some antique Harley parts that turned out to be surprisingly valuable.
A Harley rooster tail fender fetched nearly $2,000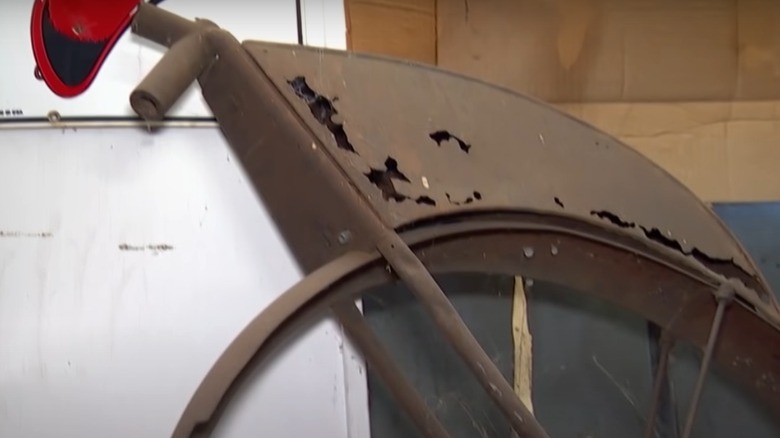 History/YouTube
Season 4 of "American Pickers" arrived in 2011, bringing with it many more picking adventures with Mike Wolfe and Frank Fritz. The seventh episode, titled "Pinball Mania," saw the guys visit Texas and look around a massive collection of vintage cars and automotive pieces. While the automobile graveyard outside was impressive in its own right, they really struck gold once they stopped in the nearby warehouse. Almost immediately, Mike set his sights on a Harley rooster tail-style fender, and given its rarity, coupled with the fact that one could build a whole new bike around it, he had to have it.
Despite his obvious interest in the piece, the seller, John, made it clear that he wasn't 100% sure about letting the frame go. After all, it's not exactly easy to track down, and he mentioned he'd held onto it for roughly 30 years or so. Even still, Mike didn't let it go as their tour continued, eventually convincing John to open up the door for negotiations. When it was all said and done, they settled on the price of $1,750 — leaving Mike room to earn $750 once he sells it for his asking price of $2,500. Not bad for a run-down chunk of an antique motorcycle.
As they always have, Mike and Frank outdid themselves with yet another remarkable discovery. It'll never cease to amaze how something seemingly as inconsequential as dated Harley parts could turn a significant profit and that the "American Pickers" are always able to spot such diamonds in the rough.