The Old Soda Shop Signs That Fetched A Small Fortune On American Pickers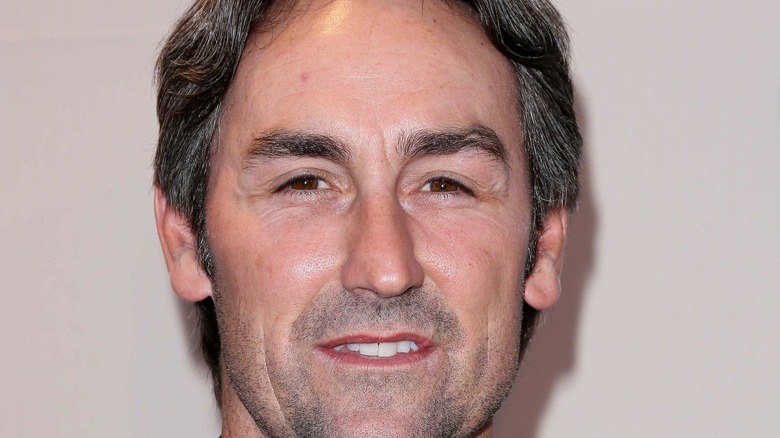 s_bukley/Shutterstock
"American Pickers" has provided for good old-fashioned comfort TV throughout its 300+ episodes on the History Channel. The premise is simple — a few expert antique "pickers" travel the U.S. looking for hidden treasures in roadside barns, rundown businesses, abandoned homes, and more. After finding those hidden gems, and negotiating a price, they bring it all back to their shop/headquarters, run by Danielle Colby, to sell for a nice profit. 
Throughout the show's 22 seasons, there have been countless finds that have helped build the empire, and bolster the wallets of Mike Wolfe and everyone else in the "American Pickers" business. Sometimes, the crew finds such a spectacular and rare item that they don't hesitate to shell out a pretty penny for. But in the end, the rarity is likely worth even more than the small fortune the pickers paid for it. And that was one such case in a recent "American Pickers" episode where the cast headed out to Mt. Hope, West Virginia.
The American Pickers cast spent $10k on antique soda shop signs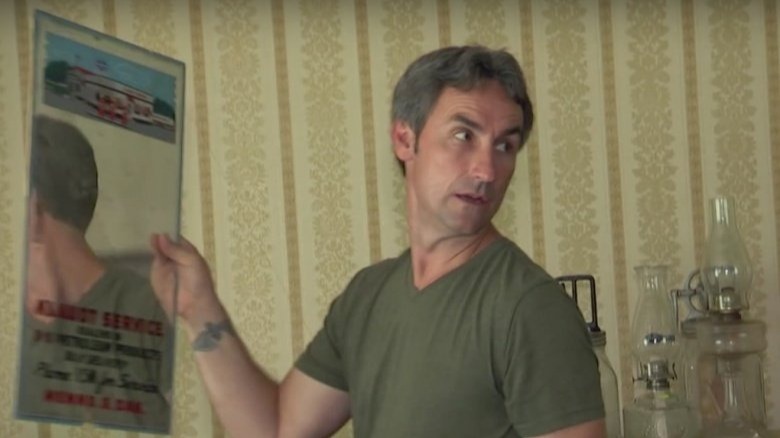 History
While Mike Wolfe and his brother Rob were exploring West Virginia on "American Pickers," they came across another pair of brothers with some amazing treasures underneath their home (via The Sun). The brothers, Doug and Dean, showcased some dusty soda shop signs that came from some of their family's longtime businesses in Mt. Hope. One store, called Bon-Bon Confectionery and Hardware, was a staple in town from 1920 until 2020 (via The Register-Herald). And the brothers held onto two signs from the business' early days advertising for the soda fountain, including one double-sided Coke sign that read, "Bon Bon store, Coca-Cola, Fountain."
"Back when I was 8 years old, I remember that sign hanging outside the first building. That was what you saw coming down the hill. You saw Bon Bons," one of the brothers said. There was another Dr. Pepper sign advertising for Bon-Bon as well as some marquee signs from an old theater in town. In total, the Wolfe brothers offered $10,000 for all of the goods. 
The breakdown for the price was as follows: $6,000 for the Coca-Cola sign, $500 for the Dr. Pepper sign, and $3,500 for several pieces of the theater marquee. The Wolfe brothers seemingly already had a few clients in mind for some of the antiques back when they filmed the "American Pickers" episode, which aired in late August 2021.