Why The Walking Dead Fans Think They've Spotted The Real Stephanie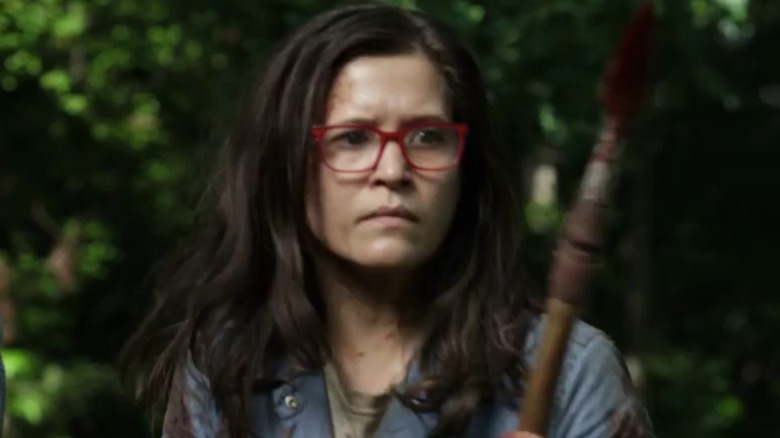 AMC
During the apocalypse, dating becomes more challenging than ever. The pool of potential partners is significantly lowered, there are no apps to mindlessly swipe through, and there's the waking fear that your crush could be eaten by a zombie at any given moment.
That doesn't stop the survivors on "The Walking Dead" from looking for love, though. Power couples include Rick and Michonne Grimes and Maggie and the late Glenn Rhee, while others like Alden and Enid and Carol and Ezekiel get brief moments of love, too. One of the most unlucky singles is Eugene Porter (Josh McDermitt), who pines after Rosita Espinosa (Christian Serratos) despite her entanglement.
Finally, Eugene falls for a mysterious woman named Stephanie, who he connects with seemingly by chance on their radios. After getting to know each other, they agree to meet up. It's then that Eugene and his group are taken into the Commonwealth, where nothing is quite what it seems.
Some fans are skeptical of Stephanie's (Chelle Ramos) identity and believe there might be two versions of her. So, why do fans on the show's subreddit think they've found the "real" Stephanie?
Is the real Stephanie a receptionist?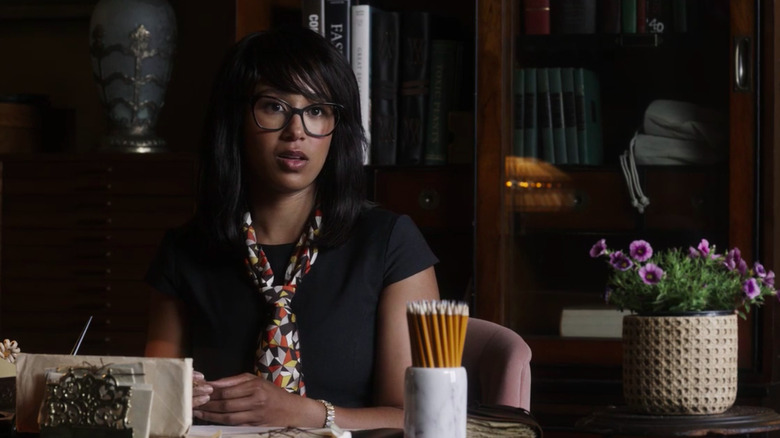 AMC
On "The Walking Dead" subreddit's weekly episode discussion thread, some fans noticed a lingering focus on the Governor's receptionist, portrayed by Margot Bingham. "The receptionist was the person Eugene bumped into at the ice cream stand? I think," observed u/genx36.
"Yeah, I'm pretty sure she's the real Stefanie [sic]," replied u/nicotinemacabre. "That other girl Eugene is with is a decoy to get info from him." Another user added that it was "beyond obvious" when the receptionist asked Yumiko (Eleanor Matsuura) how her group is adjusting to the Commonwealth.
This theory involving a real Stephanie and a decoy Stephanie came up during a previous episode discussion, too. Fans noticed that when Eugene and the alleged decoy Stephanie were getting ice cream cones, she had ordered the "wrong" flavor. Then, she becomes annoyed when he notices the real Stephanie picking up an order with rocky road cones, which she previously said were her favorite.
Many fans seem convinced of this theory, though poor Eugene seems too lovestruck to question whether or not the Commonwealth is using him for intel.