The Walking Dead's Josh McDermitt Teases Eugene's Fate In Season 11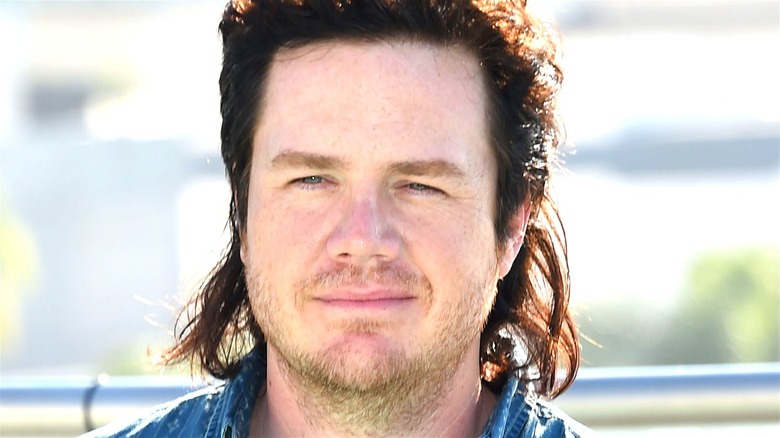 Shutterstock
After more than a decade on the air, AMC's long-running horror survival series "The Walking Dead" is coming to a close, and fans are eager to find out how their favorite characters will fare in the final episodes thanks to a new full-length trailer. While there are still plenty of mysteries waiting to be unraveled in Season 11, the actor who plays Eugene, Josh McDermitt, may have dropped some hints about his character's fate on a recent panel.
The question arose during an expansive segment on "The Walking Dead" hosted by Chris Hardwick for Comic-Con@Home 2021, which featured 11 cast members from the show. Near the halfway mark, Hardwick asked McDermitt about the difficult situation that Eugene found himself in toward the end of Season 10 — when he and several other survivors were captured by armed soldiers while trying to track down Stephanie (Margot Bingham).
Specifically, Hardwick asked whether McDermitt thinks that Eugene will begin to question his belief that connecting with Stephanie, who up to this point has only been a voice on the other side of the radio, was still the correct decision. While McDermitt doesn't give away any definitive answers about what fans will see in Season 11, he does provide some clues. 
Here is how Josh McDermitt from "The Walking Dead" teased Eugene's future in Season 11.
Josh McDermitt thinks that Eugene may be questioning his decisions in Season 11
One of the critical issues with what host Chris Hardwick called the "precarious situation" that Eugene found himself in at the end of "The Walking Dead" Season 10 was that it wasn't just his own life that was at risk. When Eugene was captured, his companions — Princess (Paola Lázaro), Ezekiel (Khary Payton), and Yumiko (Eleanor Matsuura) — were also taken prisoner. 
In his response, McDermitt spoke at length about Eugene's usual commitment to his choices and how that could potentially be shaken by "the guilt of his friends getting captured." While McDermitt feels that Eugene remains dedicated to his plan to place his trust in the still-unseen Stephanie, the possible consequences of his choices may mean that audiences are "starting to see the first cracks in that veneer there."
While the actor didn't give away any new plot points, he did offer a read on the character's mental state heading into the final season. Speaking about his decision to leave Alexandria, McDermitt said, "That was a risky move, and I think that he's just starting to question like, 'Oh, is this the time that I'm not gonna succeed in my choices.' So, it's definitely something that's not in the back of his mind, but in the front of his mind."
Whatever these challenges end up meaning for Eugene and the mysterious Stephanie, there are certainly some exciting things waiting for fans in "The Walking Dead" Season 11, which premieres on August 22.