The Amazing Way Chadwick Boseman Is Being Honored By His Alma Mater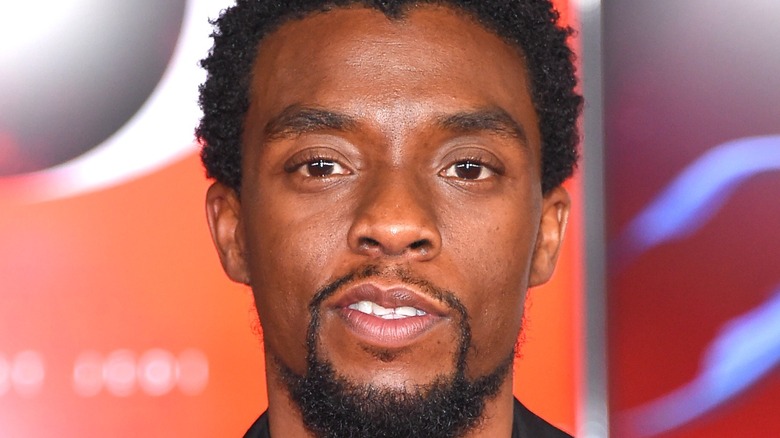 DFree/Shutterstock
When actor, advocate, and philanthropist Chadwick Boseman died on August 28, 2020, it shocked the world. In addition to Boseman's portrayals of real life icons like Jackie Robinson, James Brown, and Thurgood Marshall, his performance as Marvel's T'Challa aka Black Panther helped bring the African diaspora to the MCU in a way that was as necessary as it was joyful. All of which is to say that his legacy as a performer is eternal.
Still, Boseman was more than an actor and, thankfully, we're seeing new ways his legacy is being passed down. It's been well reported that Boseman's support for the performing arts at his alma mater led to the well-deserved renaming of the theater program from which he was a graduate (via Playbill), and now Howard University has announced a new way the HBCU plans to honor its distinguished alumnus, while also helping to forge a path for future inheritors of Boseman's legacy.
The Chadwick A. Boseman Memorial Scholarship begins this fall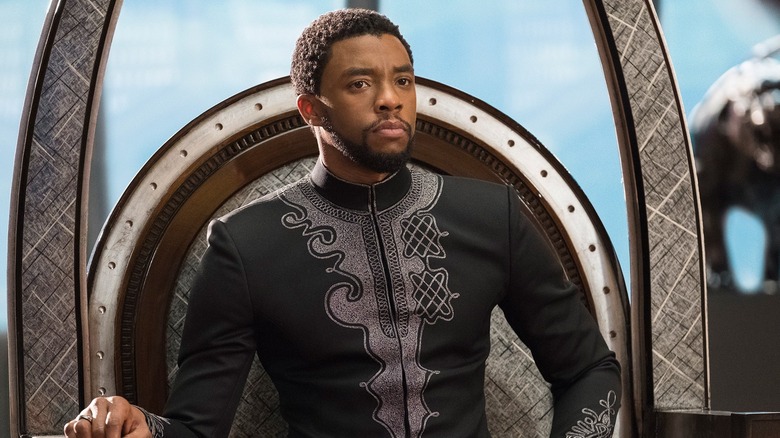 Marvel Studios/Disney
Netflix is reportedly contributing toward a $5.4 million endowed fund that will provide for a Chadwick A. Boseman Memorial Scholarship award. The scholarship begins this fall, and will be awarded to one incoming freshman annually.
Howard University already honored Boseman earlier this year by officially naming their Fine Arts college the "Chadwick A. Boseman College of Fine Arts." As for the new scholarship it, "embodies Chadwick's love for Howard, his passion for storytelling and his willingness to support future generations of Howard students," Howard president Wayne A.I. Frederick revealed in an official statement. "I am thankful for the continuous support and partnership of Chadwick's wife, Mrs. Simone Ledward-Boseman, and to Netflix for this important gift."
While not a requirement, the scholarship shows preference for dramatic arts students, and will be given to those who exemplify, "a drive for excellence, leadership, respect, empathy, and passion."
"While [Boseman] was taken from us too soon, his spirit is with us always in his work and the good that he has inspired," wrote Netflix co-CEO Ted Sarandos in a statement. "He always spoke of his time at Howard and the positive way it shaped his life and career. Now, we will have the opportunity to give many future superheroes a chance to experience the same. We are grateful to Simone and Chadwick's whole family and our partners at Howard University for making this possible."