SNL's Premiere Weekend Update Had A Sweet Sendoff For Norm Macdonald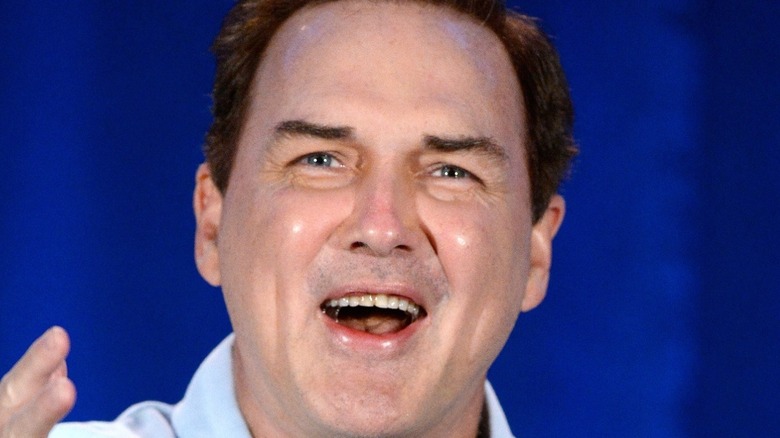 Kevork Djansezian/Getty Image
"Saturday Night Live" kicked off its 47th season with political parodies and COVID chaos, but the NBC late-night show got serious for a moment with a tribute to one of their own. At the end of the regular "Weekend Update" segment, co-anchors Colin Jost and Michael Che paid tribute to former "Weekend Update" host Norm Macdonald. The "SNL"veteran died on September 14, 2021, following a long cancer illness that he kept private from his fans. He was 61.
As they introduced the tribute segment, Che announced, "On September 14, our friend Norm Macdonald passed away." Jost revealed that Macdonald was a mentor to him. "It's a bittersweet night for us tonight," he said. "Norm is the reason that I even wanted to do Weekend Update. So tonight we thought we'd turn the last few jokes of Update to Norm."
The tribute featured clips from some of Macdonald's most iconic "Weekend Update" moments from the 1990s. The look back at the Canadian-born comedian's time on the show included jokes about "fake news," then-President Bill Clinton's infidelity, and a dig at the 1995 O.J. Simpson trial. The tribute ended on a poignant note with Macdonald's signature sendoff, "And that's the way it is folks. Goodnight and good luck."
You can see the full tribute to Macdonald here.
Norm Macdonald starred on Saturday Night Live from 1993 to 1998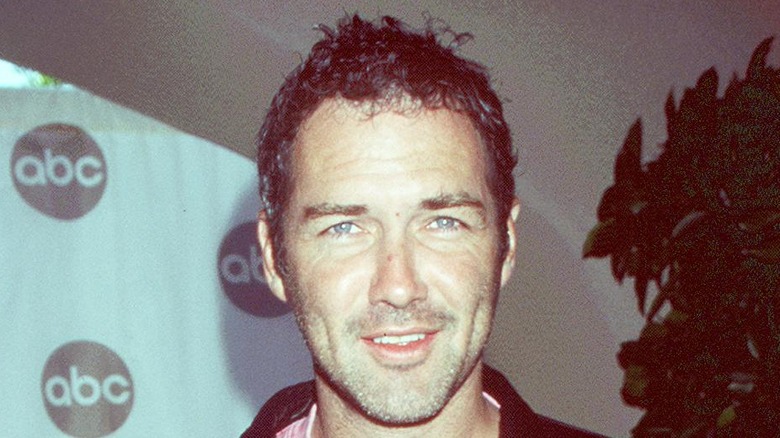 Brenda Chase/Getty Images
Norm Macdonald was a "Saturday Night Live" regular from 1993 to 1998, per IMDb. During that tenure, he was the solo "Weekend Update" anchor for several seasons. Unlike Jost and Che, who rarely leave the "Weekend Update" news desk, Macdonald was known for his multiple roles on "SNL." During his time on the show, he impersonated a slew of actors, news anchors, and entertainment personalities, including Clint Eastwood, Andy Rooney, Charles Kurault, and rockers Tommy Lee and Flea. He even played Dr. Jack Kevorkian in an "SNL" sketch, per SNL Fandom.
One of Macdonald's most famous "SNL" moments was in a "Celebrity Jeopardy" parody, in which he impersonated actor Burt Reynolds. The comedian's version of Reynolds hilariously trolled Will Ferrell's Alex Trebek into calling him a fake name: "Turd Ferguson." The sketch became so notorious that it actually became a joke on the real "Jeopardy" in 2015, when a contestant tricked legendary game show host Alex Trebek into saying "Turd Ferguson" on camera, per CNN. Trebek didn't totally get the joke — at least at first — but Macdonald's fans certainly did.