Is Michael Che Actually Leaving SNL?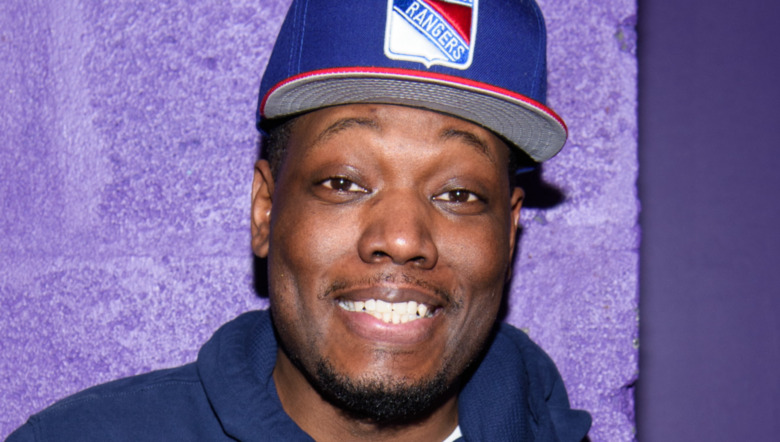 Dave Kotinsky/Getty Images
In its 46 years on the air, the late-night comedy sketch show, "Saturday Night Live," has had over 150 cast members (via Insider). Their tenures range anywhere from one season to 18. (Kenan Thompson currently holds the record, with Darrell Hammond behind him at 14 seasons.) Considering the show's longevity, it makes sense that the cast members all eventually end their tenure and move on to other projects. "SNL" outlives its cast, always and forever. That doesn't make it any less upsetting for fans when a real fixture decides to depart.
The most recent cast member sparking rumors about a possible departure from the long-running show is Michael Che, who has been a cast member since 2004. He's known for being the "Weekend Update" co-anchor alongside Scarlett Johansson's husband, Colin Jost. Talk of Che potentially leaving the show seems to derive from news that Che is starting a new show of his own, which will begin airing on HBO Max on May 6. The project is entitled "That Damn Michael Che," and will reportedly focus on sketches related specifically to Black life in America (via The AV Club). 
Fans are understandably wondering if he'll be able to continue his run on "SNL" with another high-profile sketch project in production. Here's what we know.
Che may not be leaving SNL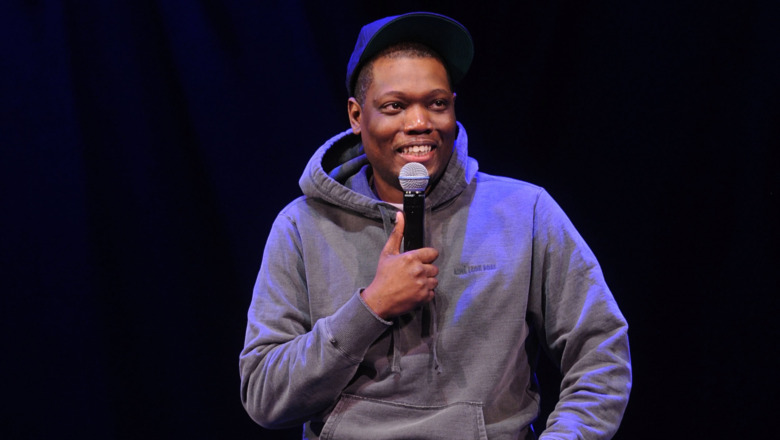 Bobby Bank/Getty Images
The comedian hasn't directly addressed any rumors regarding his supposed departure from "SNL." 
According to CinemaBlend, fans shouldn't panic. "That Damn Michael Che" is produced through Universal TV, a production company that is owned by NBC. And, as we know, NBC is the home of "Saturday Night Live" — the show was even originally called "NBC's Saturday Night." NBCUniversal does own its own streaming service, Peacock, so it's unclear why Che's new series will be going to HBO Max, though these sorts of cross-platform relationships are uncommon in Hollywood. Plenty of production companies owned by one conglomerate sell their projects to distributors owned by another. Regardless, it's great news for fans of Che's "SNL" work, seeing as the two shows share a production company, it should be easier for Che to balance his two schedules.
Still, if Che does decide to leave "SNL," we'll probably hear an announcement about that after the current season ends later this year. For now, the mood should remain cautiously optimistic.