What Star Corey Stoll Wants To See For His Character In A Many Saints Of Newark Sequel - Exclusive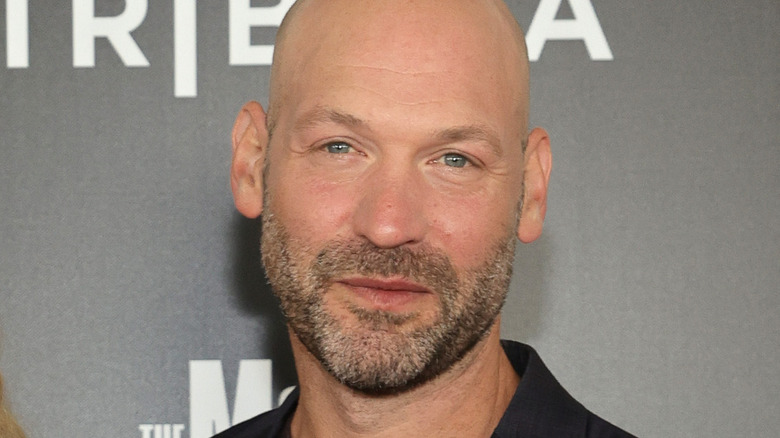 Jamie Mccarthy/Getty Images
More than 14 years after the 86th and final episode of "The Sopranos," fans are finally getting a long-anticipated fix of the classic mob series through "The Many Saints of Newark." The prequel movie, set in New Jersey in the late 1960s and early 1970s, looks back at the formative years of New Jersey mob boss Tony Soprano. However, the feature mostly centers around the tragic plight of Richard "Dickie" Moltisanti (Alessandro Nivola), a DiMeo crime family heavy who mentors Tony as a young boy through his teen years. 
In an emotional bit of casting, Michael Gandolfini stars as a young Tony, depicting the early years of the character made legendary in the HBO series by his late father, James Gandolfini. Gandolfini isn't the only actor to play the young version of a "Sopranos" character. Vera Farmiga steps into the shoes of Livia Soprano, while Billy Magnussen and John Magaro play DiMeo family crew members Paulie Walnuts and Silvio Dante, respectively. 
Esteemed actor Corey Stoll also appears in the cast, playing the pivotal role of Corrado John Soprano Jr., affectionately known to the family as "Uncle Junior." As part of an exclusive interview with Looper, Stoll opens up about Uncle Junior's story in a sequel to "The Many Saints of Newark," and specifically, what narrative beats he'd like the character's sequel arc to hit.
Corey Stoll would like to further examine Uncle Junior's relationship with Johnny Boy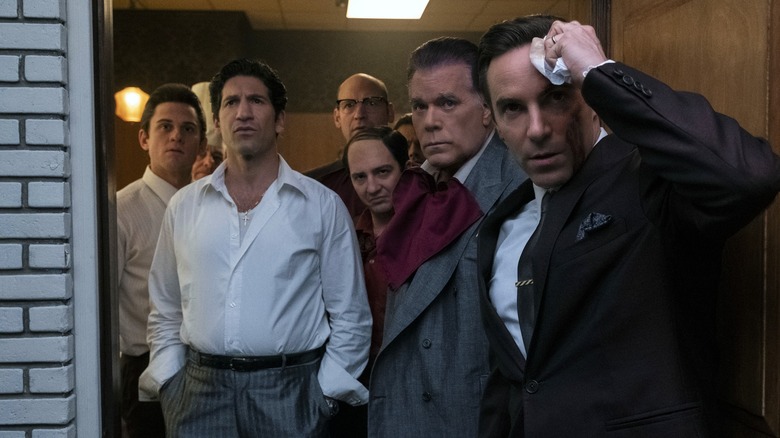 Warner Bros.
In addition to the younger iterations of several characters featured in "The Sopranos," "The Many Saints of Newark" examines the back story of Giovanni "Johnny Boy" Soprano, the husband of Livia, brother of Uncle Junior, and of course, father of Tony. The character, who appeared in "The Sopranos" through brief flashbacks and dream sequences, is played by acclaimed actor John Bernthal in the prequel movie.
Because several decades separate "The Many Saints of Newark" and "The Sopranos," cast members from the prequel, including Corey Stoll, are game to play their characters again should the film yield any sequels. Speaking to Looper, Stoll says that if any sequels come to pass, he would like to see what sort of events unfold from his actions. Furthermore, the actor hopes to look deeper into the relationship between Uncle Junior and Johnny Boy before his brother meets an untimely demise.
"Without giving spoilers away about the end of this movie, even though we know what my character did, somebody else has to get blamed for it. And so, we need to go to war to avenge that, and I think that's a whole other world," Stoll ponders. "And what happens to Johnny Boy? We know that he dies, and I would really love to see the conclusion of that relationship because I think Johnny and Corrado's brotherhood is very fraught."
Corey Stoll wants to examine Junior's resentment for Johnny Boy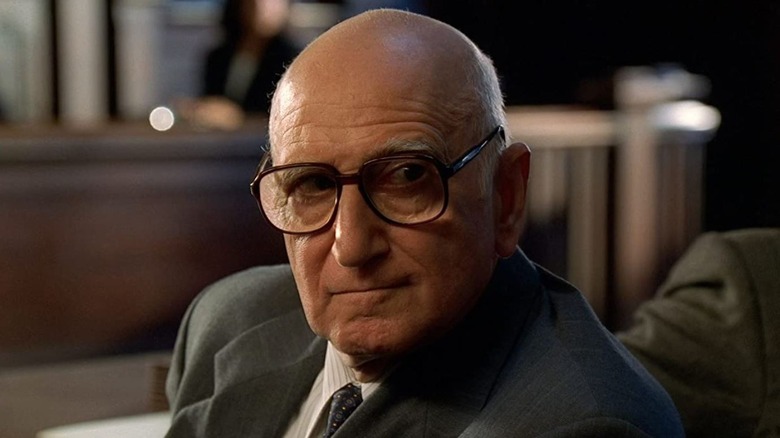 HBO
What makes Johnny Boy's character interesting in "The Sopranos" is that, apart from flashback scenes, he is largely a memory for Uncle Junior (Dominic Chianese). Intriguingly, Corey Stoll believes those memories are up for interpretation.
"In the original series, Junior speaks nothing but good things about his younger brother," Stoll says. "But there's a tension there in that since Junior is supposed to be the leader — he's the older brother, and he's taking orders from his younger brother — no matter how much he sort of worships him... and that's the way he really speaks of him worshipfully in the series. There's got to be a lot of resentment there. So, how does that relationship conclude? I think that would be really fun to play, and it would be just fun to do more stuff with Jon Bernthal. I think he is just fantastic."
Corey Stoll is fascinated by the family dynamic in the mob genre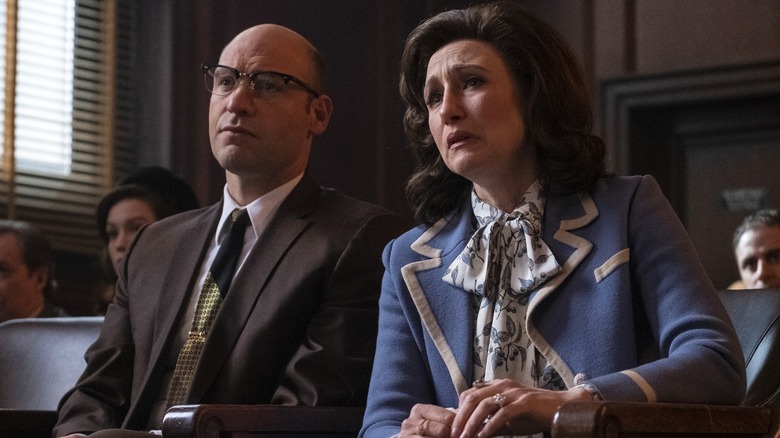 Warner Bros.
Whether it be Francis Ford Coppola's "The Godfather" trilogy or Martin Scorsese's "Goodfellas," many mob movies include an examination of the family dynamic. The deep look at family ties within mob families on screen is one of the reasons Corey Stoll says he's so fascinated with the genre, and he believes what David Chase did in creating "The Sopranos" exemplifies that.
"I think with 'The Sopranos' and other movies like it, what 'The Sopranos' really perfected was how these different families interact with each other, and how you can have these violent reactions to your real family, and deep, emotional feelings for your crime family — and how it all sort of gets mixed up," Stoll explains. "I thought that's so rich, and the stakes are obviously so high because these are murderers... and people do die."
"The Many Saints of Newark" is now playing in theaters and streaming exclusively on HBO Max until October 31.