Here's Where You Can Watch Trolls World Tour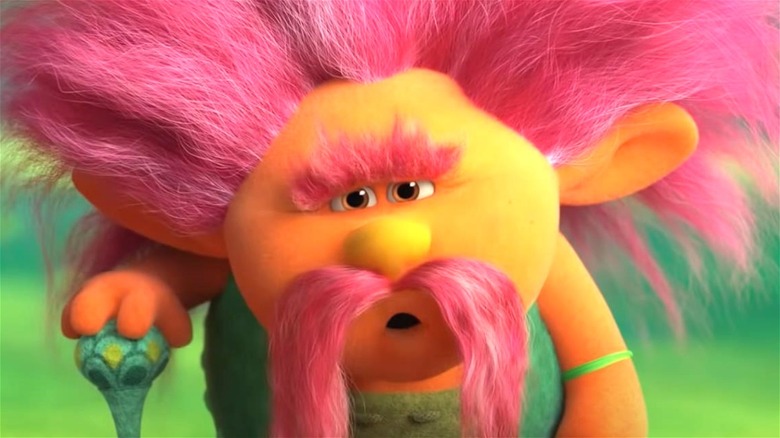 Universal Pictures
We may receive a commission on purchases made from links.
In another timeline, 2020's "Trolls World Tour" probably would have been a mostly unremarkable movie that delighted kids but barely registered for adults. But then, upon release on April 10, 2020, the COVID-19 pandemic turned the feature into an unexpectedly newsworthy event. The animated movie proved the simultaneous release to both streaming and theaters is a viable option for studios during the pandemic, as it was one of the first big-budget films set to release after theaters closed countrywide.
The sequel to 2016's "Trolls" is a new, eye-popping journey through the fantastical world of the titular fuzzy-headed beings. After using the power of love and music to save their people, Queen Poppy of the Pop Trolls (Anna Kendrick) and Branch (Justin Timberlake) are back. This time, they learn that there are several more clans of Trolls, each marked by a different genre of music. Barb, the Queen of the Hard Rock Trolls (Rachel Bloom), intends to take over them all and rid the world of any music that's not rock, so Poppy and Branch must stop her before it's too late. Along the way, they meet a fun cast of unique characters and sing some songs.
The movie was first available for rent or purchase only. While those are still options, "Trolls World Tour" is also included on some streaming service libraries for anyone who didn't see it last year.
Trolls World Tour is available to stream on Hulu and Peacock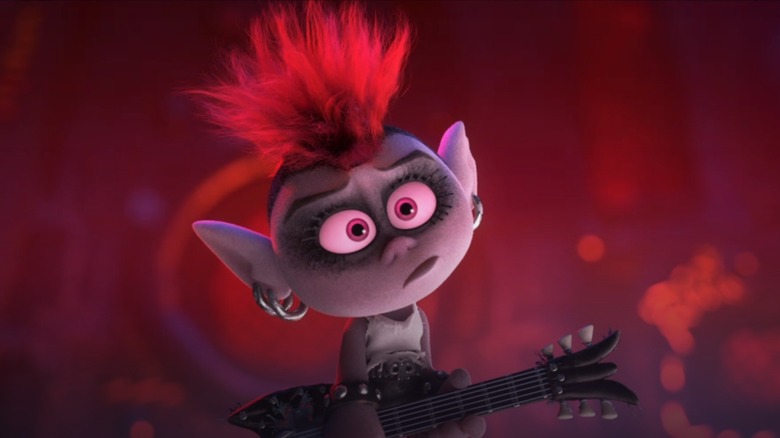 Universal Pictures
"Trolls World Tour" is no longer solely available via video on demand rental or purchase. In addition to these two options, it is now also included in subscriptions for both Hulu and Peacock. While the movie is viewable with a standard Hulu subscription, folks using Peacock will only be able to watch the animated sequel if they have a Premium tier subscription. So, anyone who hasn't seen it yet, or perhaps wants to rewatch it — as kids often do — can head on over to either of these platforms to stream it. Other than those sites, it's still available for rent through other home entertainment avenues, including Amazon Prime, YouTube, and Vudu (all three sites offer the movie for rental at $3.99).
Amidst all the movie's publicity for its release and the subsequent financial controversy, it was received well enough despite not quite living up to its predecessor. Particularly, critics praised the colorful and fun visuals for being beautiful to look at and imaginative. There are details that only adults will notice while watching but, ultimately, "Trolls World Tour" is spreading an enthusiastic message about the value of diversity with its cheerful, singing, poofy-haired creatures.
Unfortunately for anyone looking to do a double feature with the first "Trolls," this title isn't available on streaming. However, you can rent it for $3.99 on Amazon Prime, YouTube, or Vudu.