How The Director Of Trolls World Tour Really Felt About Its Unexpected Release - Exclusive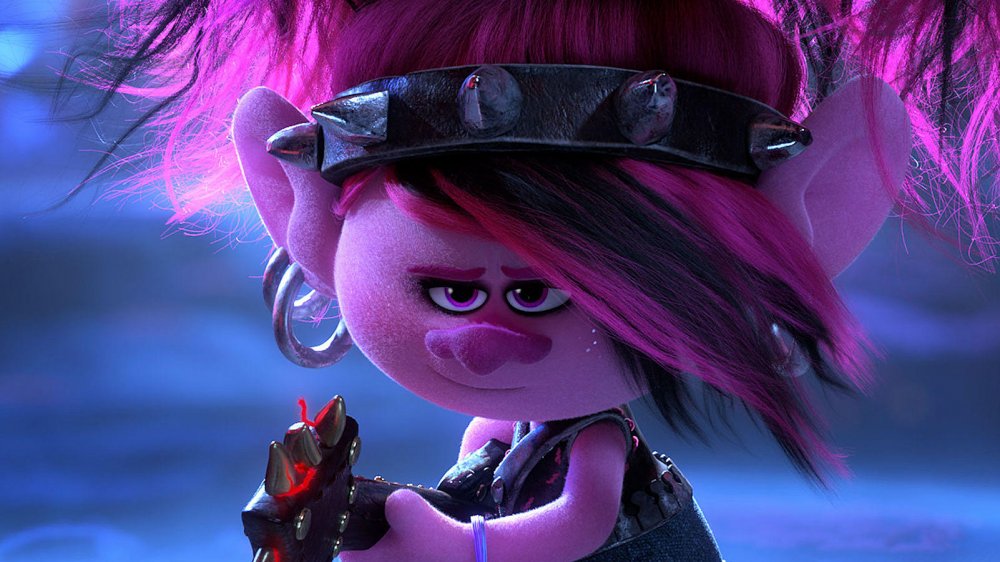 DreamWorks Animation/Universal Pictures
Intentional or not, Trolls World Tour made history in April 2020. The film, a sequel to the 2016 animated musical comedy Trolls, became the very first big-budget Hollywood film to skip theaters in the United States, where cinemas are closed due to the ongoing COVID-19 pandemic, and head straight to video-on-demand services on the same date as its worldwide theatrical release.
It's an approach that many other studios are copying. Disney's long-delayed Artemis Fowl will debut directly on Disney+ on June 12, Kumail Nanjiani and Issa Rae's romantic comedy The Lovebirds will go straight to Netflix after missing its April 3 release date, and plenty of other movies are hitting VOD early after their theatrical runs were cut short.
Still, Trolls World Tour is arguably the biggest of all of these films. It's a bright, colorful, music-filled spectacle. It's fun for the whole family. It was designed to be seen in the theater. So, what does Walt Dohrn, the director of Trolls World Tour, think about it's unconventional and unexpected release on VOD?
In short, he was thrilled.
"Here is the thing: It was almost like my initial thought was, 'This is an opportunity,'" Dohrn tells Looper in an exclusive interview. "This is an opportunity to share this movie with even more people that might not go to the theater because of this unprecedented situation."
In fact, Dohrn thinks that Trolls World Tour is the perfect film for the current moment, when people are beginning to get tired of being stuck at home and everyone's nerves are on edge. "This thing that we made is pretty much engineered to make you feel good, from the colors, to the comedy, to the music, to the production design," Dohrn explains. "So, it almost felt like an honor. Like, 'All right, I get to be a part in helping people kind of feel good.' It's a small thing, but it still mattered."
Dohrn isn't bothered by the fact that people will be watching Trolls World Tour on smaller screens, either. "I know that most people will be, after the theater, experiencing this at their home, or even on their phones," he says. "In fact, in editorial, where we're cutting the movie, we'd have this little monitor that I look at, which is about the size of a phone, always making sure the stuff read well and that it was designed for all of these experiences." 
For a family film like Trolls World Tour, a home video release was always part of the plan. This time, it just hit a little earlier.
Why Trolls World Tour was released on demand instead of delayed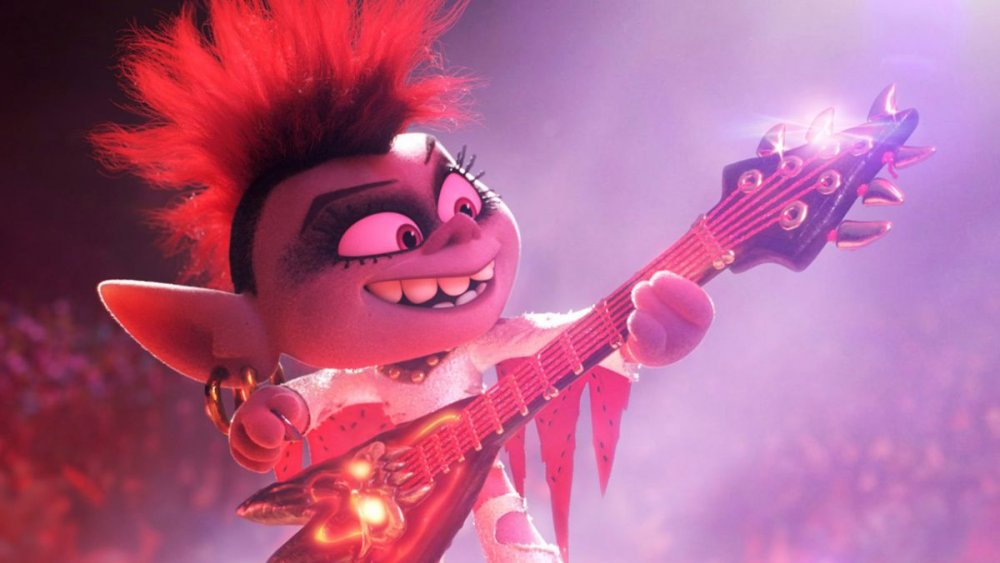 DreamWorks Animation/Universal Pictures
Not every movie affected by the COVID-19 pandemic is skipping theaters completely. Many of the biggest movies originally scheduled to bow this spring and summer – including F9, Wonder Woman 1984, No Time to Die, and Marvel's Black Widow – have been delayed. They'll still come out in theaters; they just won't debut until it's safe to head back to the cineplex.
Universal could've taken that route, saving Trolls World Tour for a theatrical release at a later date, but Dohrn is glad the studio decided to let audiences see the movie as quickly as possible. "We were done, man. We were really on schedule on this film, and we were done," he says. "So, I was just kind of anxious to get it out to the world. I really wanted to share everyone's amazing work on this thing. I didn't want to wait any longer."
Of course, the timing helped as well. Universal made the decision to release Trolls World Tour on VOD less than a month before the movie's release date. Unlike other films that were delayed, Trolls World Tour's marketing campaign was already in full swing. "I felt like there was a momentum and an awareness gaining for the film, and I think it was a good idea to take advantage of that awareness and get the movie in front of people's eyes," Dohrn says.
Finally, given the current situation, Trolls World Tour has almost no competition. If you want to watch a brand-new Hollywood blockbuster, Trolls World Tour is more or less your only choice. That's not going to be the case when movie theaters finally re-open.
"I was afraid. Just personally, I'm like, 'Man, if we delay it, not only will it drive me insane because I'm ready to show the movie, but I don't know, it would have a hard time competing with all those films that are delayed,'" Dorhn admits. "The marketplace is already so crowded. It's hard to really find your position, to get the audience."
It was the right call. Over its debut weekend, Trolls World Tour shattered records for a video-on-demand debut, and while Universal hasn't released any official numbers, all indications are that the film is doing very, very well. Maybe Trolls World Tour really is the happy, lighthearted escape we all need during these trying times after all.
Trolls World Tour is currently available to rent on all major video-on-demand services.