How Accurate Are The Newark Riots In The Many Saints Of Newark?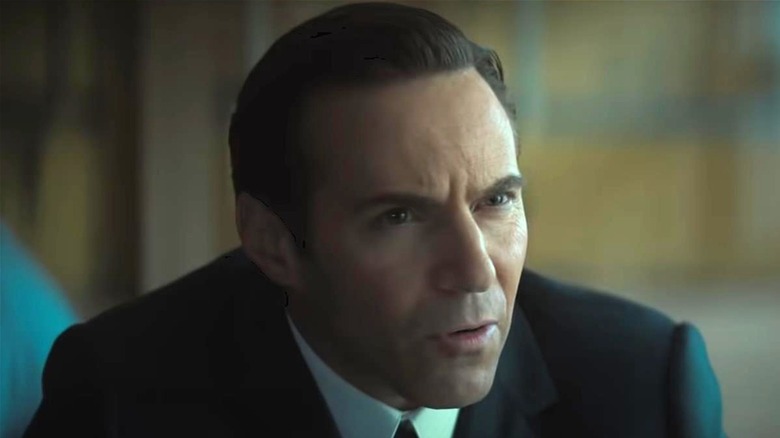 Warner Bros. Pictures
"The Many Saints of Newark" isn't your typical origin story. While the film is largely about the fictional upbringing of Tony Soprano and his family ties to the Jersey mob, David Chase's "The Sopranos" prequel also incorporates real-life events into its storyline, specifically, the 1967 Newark race riots. 
In the movie, Tony's family — led by Richard "Dickie" Molisanti (Alessandro Nivola) — is struggling to maintain power amid the rising racial tensions. "The movie is about the time before they all went off to the suburbs," explained Bob Shaw, the film's production designer, in a recent interview with Variety. "They were still clustered in the old neighborhood, living in these cramped spaces in sort of an ethnic enclave." 
Chase and his production team did their best to recreate the drama of the day, but exactly how accurate is "The Many Saints of Newark" in its depiction of the Newark riots? Were any of the same locations used? Or did the crew take certain cinematic liberties? Let's explore what went into the filming of the riot scenes. 
David Chase wanted Many Saints to get it right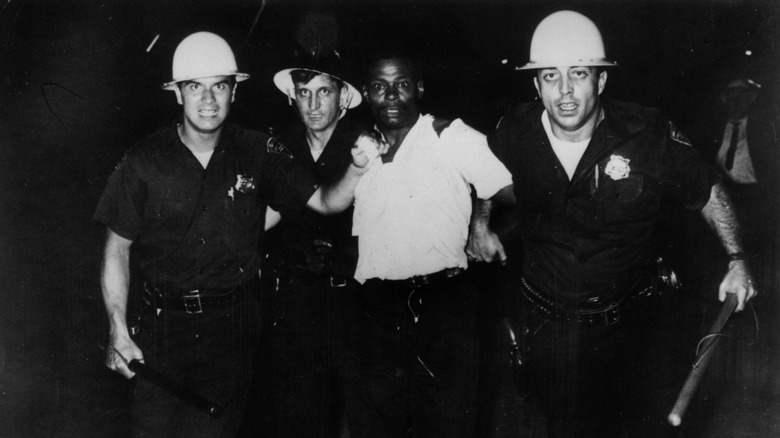 Three Lions/Getty Images
The Newark race riots spanned from July 12 to July 17, 1967, following the controversial arrest and beating of a Black taxi driver. Residents of a public housing development had witnessed the arrest and shown up to the police precinct to voice their anger and frustration (via The New York Times).
During the demonstration, residents were wrongly told that the driver had been killed in police custody, sparking widespread protests and outbreaks of violence. Cops clashed with protesters and civil rights activists in the streets, leading to 26 deaths and over 700 people being injured. An estimated $10 million in damages was reported, with many buildings and blocks still remaining vacant today. 
While filming "Many Saints," David Chase and his team knew they needed to be as accurate as possible to respect the sanctity of what happened. Actual locations from the riots were used by director Alan Taylor, including the iconic Branford Place shopping district, which was adorned with old signs and marquees. Smoke machines were used, cars were set on fire, and National Guard extras with tanks were even brought in.
"It was such sensitive material to our country and to our whole identity," Kramer Morgenthau, the film's cinematographer, told Variety. "We knew we had to be accurate, and we knew we had to get it right." 
"The Many Saints of Newark" is currently out in theaters and available to stream on HBO Max with a paid subscription.