Is This The Most Tragic Death In NCIS History?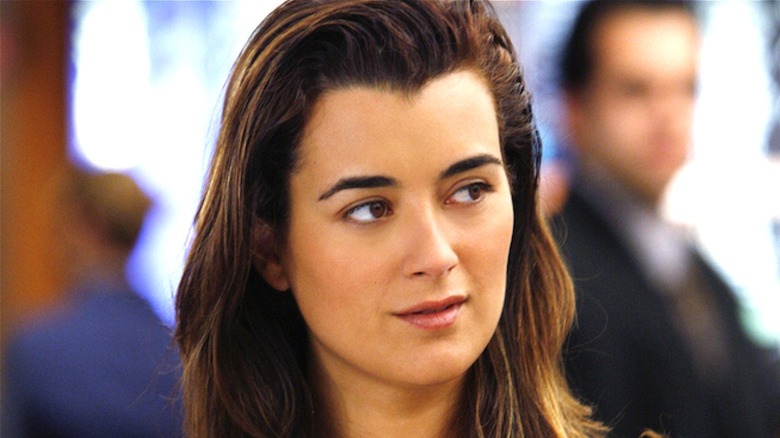 CBS
In most television crime shows, the odds of a tragic death are always high. Characters face a myriad of scary situations including gun standoffs, serial killers, and bomb threats. You can never be too sure if your favorite character is safe from danger, and that is definitely the case with the CBS hit crime drama "NCIS." The show revolves around a fictional team of special agents led by Leroy Jethro Gibbs (Mark Harmon) as they try to solve cases for the Naval Criminal Investigative Service — a real-life organization.
"NCIS" debuted in 2003, and is in the midst of its 19th season (via IMDb). Throughout the show's 400-plus episodes, a core cast has remained including some fan-favorite characters. Some OG actors departed the series over the years, a select few of which had their characters die while in the line of action which caused many tears for "NCIS" viewers. However, only one can be considered the most tragic of all.
Ziva's death is the most tragic on NCIS
Ziva David (Cote de Pablo) was a fan-favorite character to diehard fans of the show and served as a series regular from Season 3 to Season 11. Ziva abruptly left the show in 2013, but it was revealed in Season 13 that she had died off-screen.
Fans were devastated to learn that Ziva had died during a mortar attack on her house while living in Israel. The death was especially hard for special agent Anthony "Tony" DiNozzo (Michael Weatherly) as the two had a romantic relationship. Tony decides to quit NCIS to investigate Ziva's death and focus on raising their daughter, who he only learns of shortly after the tragedy. The death of Ziva caused a significant blow to Tony and her former colleagues, and viewers also felt the shockwave.
In an interview with Vanity Fair, de Pablo said she left "NCIS" initially because she didn't believe that her character was being treated fairly. Thankfully for Ziva fans, she reappears in Seasons 16 and 17, suggesting something changed de Pablo's mind. Although it was later revealed that Ziva did not actually die, her initial death in Season 13 was undoubtedly a tragedy for the "NCIS" fan base.