The Iconic James Bond Car Daniel Craig Picked As His Favorite To Drive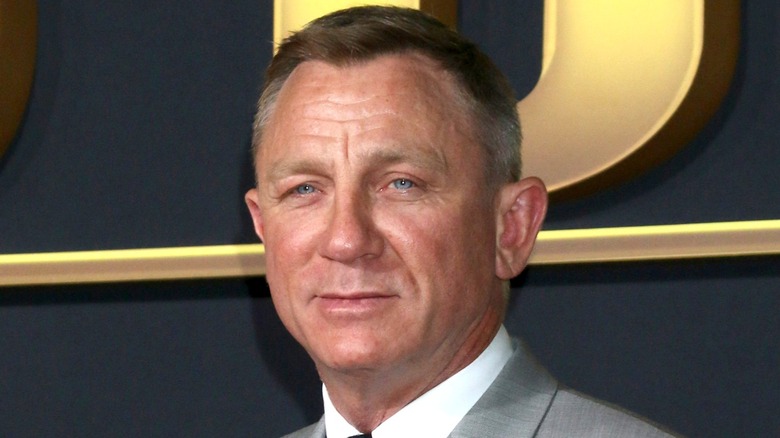 Kathy Hutchins/Shutterstock
James Bond has hurtled across the world in some incredible cars over the years, and many of them have their own unique gadgets which help the superspy take down the bad guys and save the day. Although the Daniel Craig era took a grounded approach to world-saving espionage in 2006's "Casino Royale," the filmmakers still made sure that he got to drive an Aston Martin, a car that is synonymous with the hero.
Craig's Bond had no qualms with dishing out extreme violence right from the get-go. Who can forget the opening bathroom scene where 007 drowns a goon in a sink before shooting him? It instantly explains to audiences that this is a bold new direction for Bond, one that follows a similar vein to other action movies that arrived in the early 2000s like "The Bourne Identity" and "Mission: Impossible III."
The new direction was a huge hit with audiences across the world, with "Casino Royale" raking in $605 million worldwide (via Box Office Mojo) on a $150 million budget. Since then, Craig has starred in four more highly successful sequels with "No Time To Die" arriving in US theaters on October 8, 2021, after a lengthy pandemic-related delay. In a recent interview ahead of the film's release, Craig opened up about the famous cars of the franchise, revealing which one is his favorite to drive.
Daniel Craig's favorite James Bond car is a classic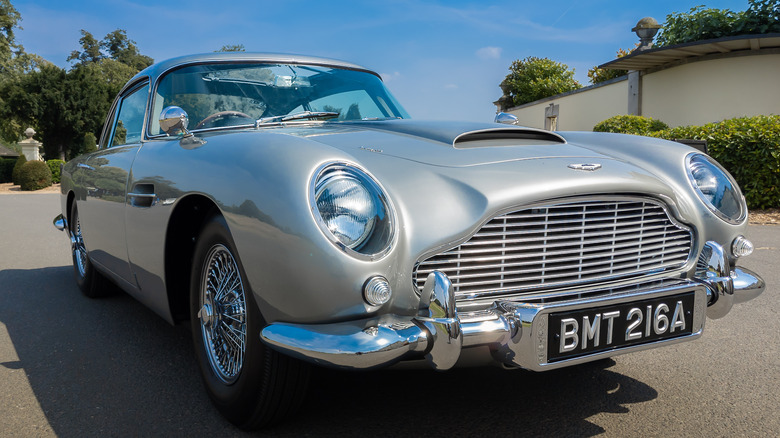 Abdul N Quraishi - Abs/Shutterstock
The franchise features some of the best car chases in cinema, and that's partly down to James Bond's fondness for incredibly cool Aston Martins. Fans will probably remember the stunning car chase in "Casino Royale" when Bond chases Le Chiffre and his henchmen through Montenegro's countryside, only to swerve to avoid Vesper Lynd (Eva Green) who's tied up in the middle of the road. Unfortunately for Bond, he winds up crashing his slick Aston Martin DBS, flipping it seven times. This won the film a spot in the Guinness Book of World Records for the "most cannon rolls ever completed in a car." The site points out that the crew used a nitrogen cannon to help with the stunt.
However, the modern DBS, or the DBS 10 seen in "Spectre" isn't Daniel Craig's favorite car from his time as 007. Instead, he prefers something a bit more classic. He recently answered fan questions in a video for GQ ahead of "No Time To Die" when he confessed that the 1963-1965 Aston Martin DB5 is his favorite. "It's like one of the most beautiful cars ever made..." Craig said. "I mean I've driven the DBS and the brand cars, and they don't break down quite as often, but the DB5 is definitely the car."
In "Casino Royale," Bond won an Aston Martin DB5 in a poker game from Alex Dimitrios (Simon Abkarian), and he later drives a different version of the car in "Skyfall," and "Spectre." The DB5 sees plenty of action in "No Time To Die," since it's fitted with twin miniguns that Bond uses against a horde of goons. It's a killer car, so it's understandable why it's Craig's favorite.