The Underrated Anna Friel Drama You Can Watch On Hulu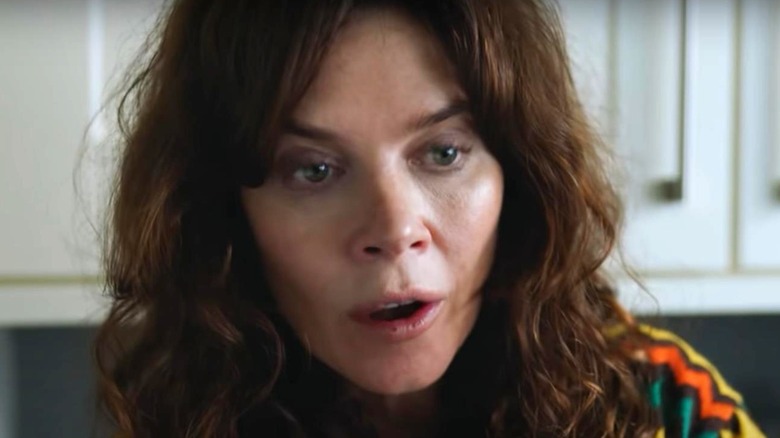 ITV
Hulu is absolutely loaded with underrated shows and movies from around the world that are hard to find anywhere else, and occasionally even hard to find on Hulu. One such underrated show is "Butterfly," a limited series from 2018 that originally aired on the British network ITV. The three-part drama is about the emotional journey of the family of a child with gender dysphoria. It stars Anna Friel (best known for the shows "Pushing Daisies" and "Marcella"), Emmett J. Scanlan ("The Fall," "Peaky Blinders"), and Callum Booth-Ford as the child, Maxine.
Here's how Hulu describes the series: "'Butterfly' is about the acrimonious relationship between separated parents, Vicky and Stephen, and their division in opinion over how to support their gender variant child, Max. From a young age, their now 11-year-old son has identified as a girl and presented signs of gender dysphoria. When Max was 8, Stephen had walked out on his family, unable to understand or cope with his son's gender issues. But when Max self-harms, Stephen seizes the opportunity to return to live at the family home and support his son. What unfolds for all the family members involved is the greatest challenge and test of love and understanding imaginable."
The most important thing to know about the series, which deals with many sensitive subjects, is the level of thoughtfulness and research that went into creating it. 
Butterfly is a sensitive social issue drama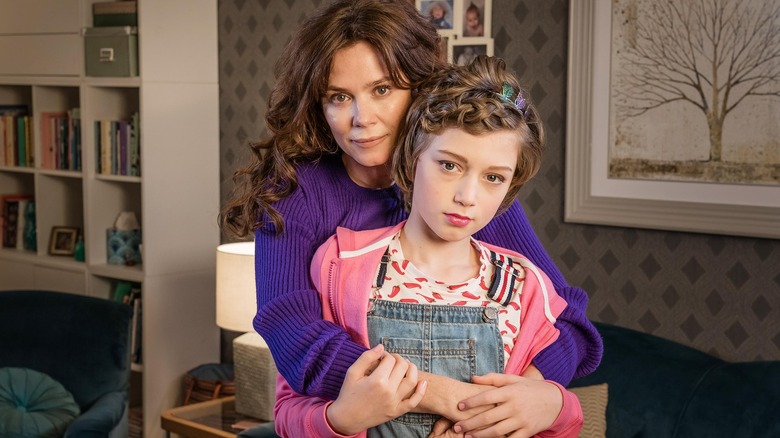 ITV
"Butterfly" was created by writer Tony Marchant, who told HuffPost that he felt he had a "huge responsibility" to get the story right on behalf of real families who go through things like this. In the interview, Marchant said he worked with a British charity called Mermaids, which offers support to trans and gender diverse children and young people, to get in touch with families and listen to their stories. All their stories were different, but they all had one thing in common: "The sheer fight that all families went through for recognition and acceptance — whether that be the school, the kids' contemporaries, or their grandparents."
Marchant intended for the drama to dispel two myths about young people who transition. One is the idea that children are doing it because it's "trendy," a notion he called "rubbish." The other is that it's easy for children to get access to puberty blocker hormones that enable them to transition. He says it's a rigorous process that the Tavistock Clinic, the United Kingdom's leading provider of therapeutic services to transgender people, takes very seriously.
The show was well-received in the UK — The Independent gave it four out of five stars — but it didn't get much attention in America. Now the show lives on Hulu where it's waiting to be discovered.
Trigger Warning: "Butterfly" does depict a suicide attempt by Maxine. If you or anyone you know is having suicidal thoughts, please call the National Suicide Prevention Lifeline​ at​ 1-800-273-TALK (8255)​.