Here's What Angela Kinsey Was Doing Before She Landed The Office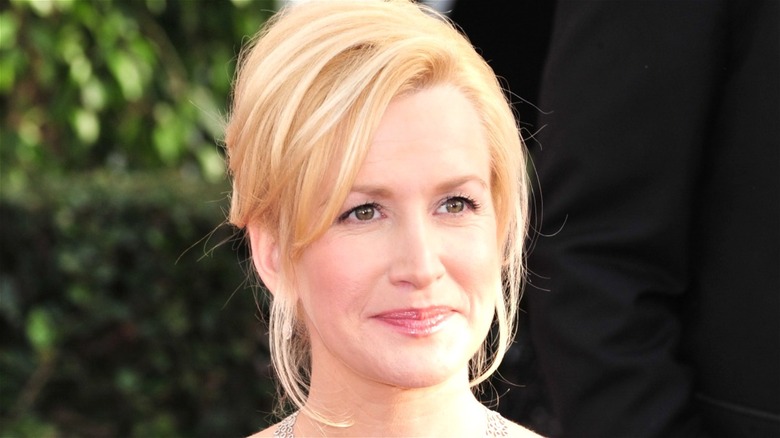 Featureflash Photo Agency/Shutterstock
Angela Martin was probably not a lot of people's favorite character in the early years of "The Office." Grumpy, judgmental, unabashedly fundamentalist, and given to nurturing years-long grudges, she was often the closest thing the series had to a full-fledged antagonist. But, as the years passed, the depth, generosity, and level of detail baked into the observational writing of "The Office" resulted in her character becoming more and more complex and sympathetic by the season. Ultimately, she mellowed into a much more likable and tolerant person, to the point of asking her former office nemesis, Oscar Martinez, to be the godfather of her child.
The fantastically satisfying arc of Angela throughout the series couldn't have happened without the brilliant performance by Angela Kinsey, who appeared in every single episode. To arguably the greatest extent of anyone in the show's supporting cast, she had to balance her comedic performance with tricky dramatic beats, making Angela both an effective send-up of high-strung religious zealots and a human being whose development was worth rooting for.
But what was Kinsey up to before the nine-year performance she became famous for?
Angela Kinsey worked as an operator for 1-800-Dentist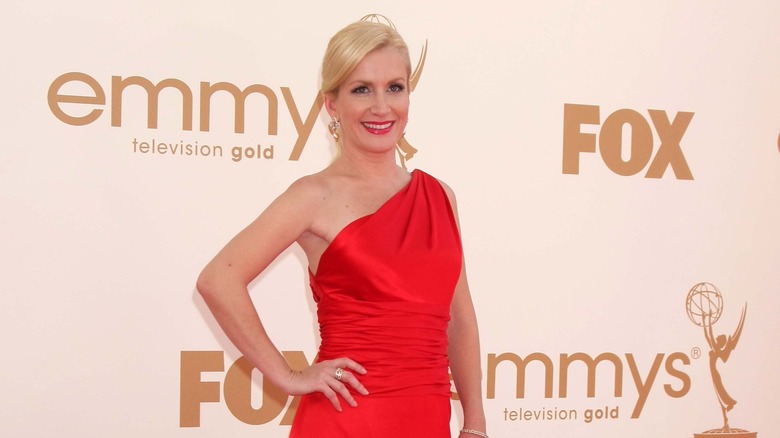 Kathy Hutchins/Shutterstock
Angela Kinsey paid all her aspiring actor dues before getting her breakthrough on "The Office." After graduating from college, she spent some time as an intern on "Late Night with Conan O'Brien" whilst taking acting classes in New York. Then, she moved to Los Angeles and got involved in the city's comedy scene, joining famous schools like The Groundlings and Improv Olympic (via HoboTrashcan).
During this time, she landed several commercials and one-episode TV gigs and supported herself by working out of Santa Monica as an operator at 1-800-Dentist, a nationwide phone service that connects patients with dental professionals suited for their needs. She expanded upon the experience in a 2018 interview with Larry King: "It was great material [for comedy]," the actress said, making note of the learned lesson that "people are crazy, but they're also delightful."
As Kinsey told HoboTrashcan, the whole cast of "The Office" came from similarly hardworking backgrounds, which was one of the things that helped them land the atmosphere of corporate life so perfectly. "Rainn Wilson [had] been a working actor for a long time and Jenna Fisher was working as a secretary in corporate America just a couple of years ago" Kinsey revealed.