Tony Beets Discusses Gold Rush's Exciting Season 12 Prospects - Exclusive Interview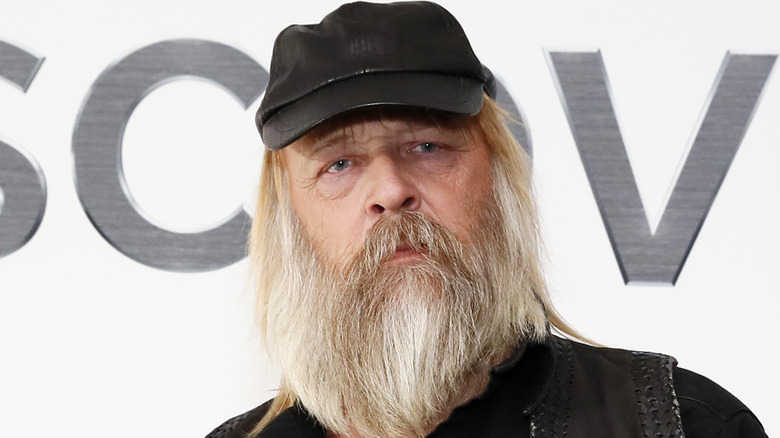 Astrid Stawiarz/Getty Images
He's been called the "King of the Klondike," and that's an honorific well earned. The salty, epically bearded Tony Beets has been mining in the northward Yukon region famous for its gold deposits for decades upon decades, and has been a featured cast member on the Discovery Channel hit "Gold Rush" since the show's second season. The intersecting dramas of operating extreme equipment, experiencing extreme weather, the digging and sifting of that imperative paydirt, and always dealing with family, crew, and the efforts of competing mine bosses to horn in on his territory — all of it runs through Beets like water through placer mining sediment.
As "Gold Rush" enters its twelfth hit season, Tony Beets has established some ambitious gold totals for himself and his family, and he's putting four decades of mining experience and millions of dollars in fresh new equipment on the line to do it. Beets took a few minutes to speak with Looper about the new season of "Gold Rush," as well as his experiences as a veteran of mining seasons past.
Gold Rush season 12 and mining the Paradise Hill claim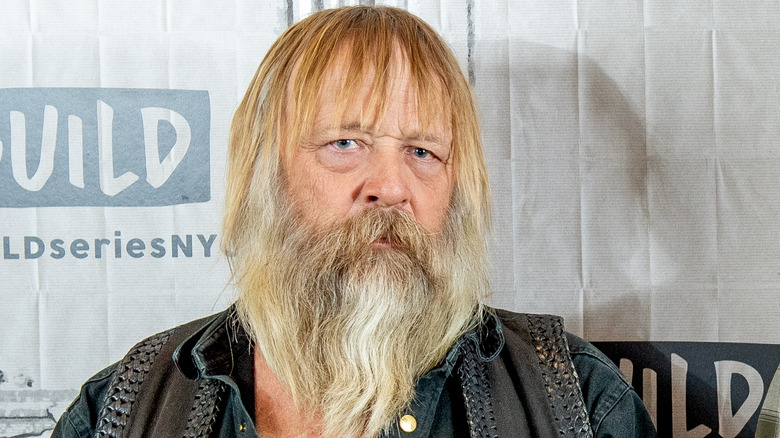 Roy Rochlin/Getty Images
Hi, Tony. How are you, sir?
Cold this morning. Time to go to Mexico.
So let me ask you a little bit about "Gold Rush" Season 12. For this season, you're reopening the Indian River claim. What factors led you to target that land for the optimal gold mining this time around?
In that claim? We haven't been.
So you don't feel like it's the spot to be in?
We didn't have a license on the property. So we're over on Paradise Hill for the last few years.
Is that where you focused your efforts for Season 12?
Paradise Hill season?
Season 12. It's upcoming.
So we're just finishing the season. Yeah. This year, right, yeah, yeah, next year when the season ... well, we spent it on Paradise.
How did it go out there on Paradise Hill?
Pretty good this year, like usual. A couple thousand a year. So yeah, we set a goal this year, not very positive but around there, so yeah, it was good. We've been here for 20,30 years. And always, always, it's good.
What does your crew look like — who are you working with out there?
Well, we've got 40 employees, maybe, because it's the end of the season. We must have 15 girls on, the rest are boys.
What was different about the gold goals you set for yourself, for your efforts this season?
Well we got to go over Indian River, but that didn't work out, so we just did it because we didn't get the selections on the property.
Had you expected that license would be easier to obtain than it was?
Not that hard on us usually, not that hard. We've been here so long that it's pretty predictable.
On Winter's Fortune, ground leases, and getting lucky.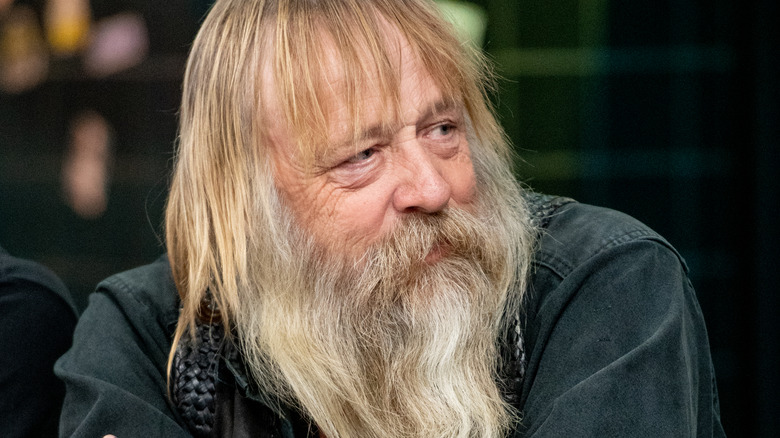 Roy Rochlin/Getty Images
You were part of the "Gold Rush" spinoff show "Winter's Fortune." What was that experience like? How was it different than the normal "Gold Rush" show?
Did OK, we had all that, it was nice. Gave me something to do. Like to do it again.
You had some pretty incredible equipment for that one. Is that gonna be in "Gold Rush" this season as well?
Absolutely. Oh yeah, I mean they didn't show ... they show the Cat and stuff. And then we spent big this year in the summer.
Mining is never an easy industry, but with the increasing limitations of available land, would you say that it's the toughest it's ever been to prospect in the Klondike?
I've been done prospecting for quite a few years already.
You own a lot up there. So people are probably leasing from you quite often.
Well, they used to buy the leases from us. And we have other people to at least delay — everything is gone, and I don't want to lease out any more ground to other people.
How has COVID and the fallout from the pandemic continued to affect your operations?
You know they do what they have to do. We don't have to do anything, we're in the wild. The shipping is a bit of a problem, but not for the daily life. Because we don't know what's happening in the outside world — we live like we usually do, so absolutely no change. We were very, very fortunate.
Do you feel like you have any regrets over the years about something you might have done differently if you could press rewind on some of your experiences on "Gold Rush"?
I don't have regrets. So whenever I do something of this nature, I don't know, I don't regret.
No stress, right? It's smooth sailing.
Smooth sailing for this lucky guy, I suppose.
Okay, well, it's good to hear. Appreciate you taking the time to speak with us.
Hey man, it's snowing outside, so I want to stay in the office and do all kinds of talk today.
Well, enjoy it. Stay warm.
Okay, thank you.
"Gold Rush" airs Fridays on Discovery, and is streaming now on Discovery+.