The Supernatural Survival Drama Everyone's Binging On Netflix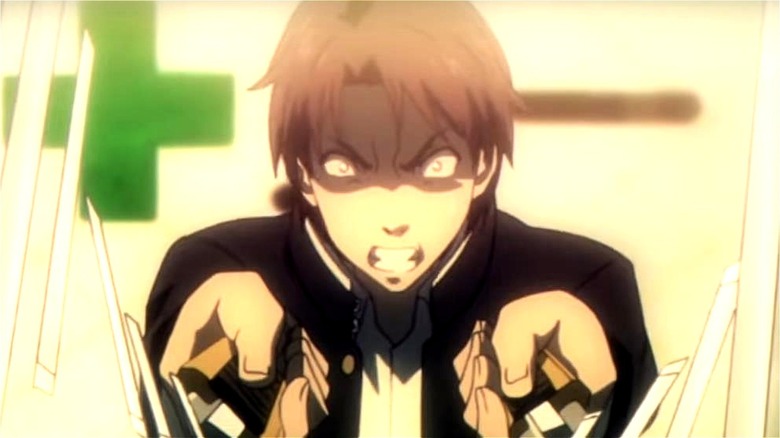 Aniplex of America
Have you already binged all available episodes of "Squid Game" and need something to keep you from obsessing over whether the series will be picked up for a second season? Thankfully, there's an anime series available on Netflix that combines the high-stakes gameplay of the show with a killer supernatural twist. Don't be afraid to accept the invitation and dive into "Darwin's Game."
Based on a manga series of the same name, "Darwin's Game" is about a mobile phone app that invites select players to participate in a secretive competition, and by "invites" we mean "uses trickery to force them to play against their will." Once you start playing, there's no way to stop as the game in question is one of life and death. Players use supernatural avatars called sigils to battle one another for supremacy. When high school student Kaname finds himself sucked into the game, he realizes he has no choice but to try and go all the way.
In addition to the "Squid Game" vibes, "Darwin's Game" should also appeal to fans of fighting anime like "Record of Ragnarok" and "Baki." And while there are only 11 episodes of the series thus far, fans are hopeful that a second season could materialize sometime in the future.
Will there be a Darwin's Game Season 2?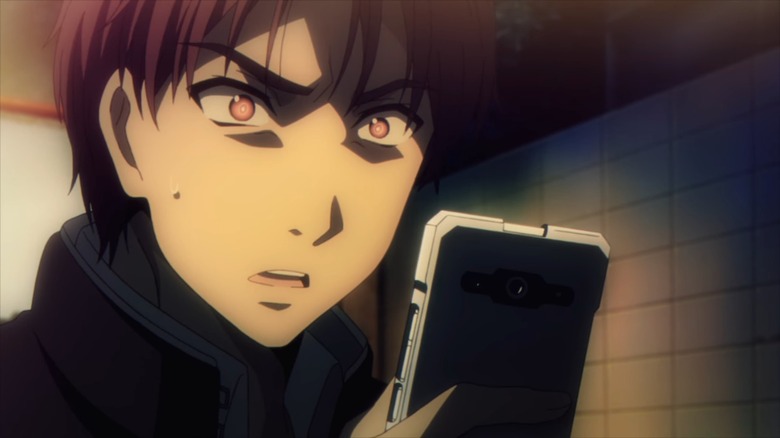 Aniplex of America
"Darwin's Game" was originally released in 2020 and then added to Netflix on August 1, 2021. The series being added to Netflix and therefore given the opportunity to reach a wider audience has sparked a discussion about whether a second season could end up happening.
Tom Llewellyn of HITC notes that the series reportedly had only middling success when it was originally released in Japan, which could negatively affect its chances of securing another outing. On the flip side, its introduction to a global audience via Netflix and the fact that the first season only covered a fraction of the story from the original manga could help move the needle in favor of a second season.
It should also be noted that the series is available on Hulu, as well, meaning its international reach is even wider than just Netflix's anime-loving audiences. At the time of writing, it appears to be too soon to say definitively whether "Darwin's Game" Season 2 is on the horizon. But the exposure it has gotten certainly couldn't hurt its chances.
You can currently stream "Darwin's Game" on Netflix and Hulu.