Will Dorothy From Doom Patrol Be In The Dead Boy Detectives?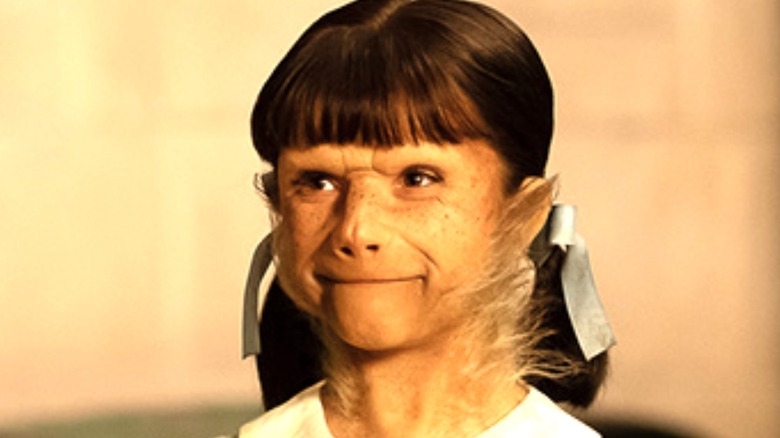 HBO Max
The surreal yet intriguing "Doom Patrol," featuring a team of traumatized superheroes, has been dropping episodes in its third season every week — and last week's "Dead Patrol" marked the long-awaited first appearance of the Dead Boy Detectives.
HBO Max initially announced the arrival of the Neil Gaiman-created characters into the "Doom Patrol" narrative in April (via DC.com). On Sept. 3, Variety also reported that HBO Max was greenlighting a new pilot for a one-hour series based on the "Sandman" characters that got their own miniseries in 2001. So it's safe to say the arrival of Sebastian Croft as Charles Rowland and Ty Tennant as Edwin Paine (along with supporting cast members like Madalyn Horcher as Crystal Palace) is a development that DC fans have been looking forward to for a while now.
After the events of the third episode of the season, though, fans of "Doom Patrol" are wondering if Dorothy Spinner (Abigail Shapiro) will be in the "Dead Boy Detectives" show. If you caught the episode "Dead Patrol," you understand why.
Dorothy's future with the Doom Patrol is unclear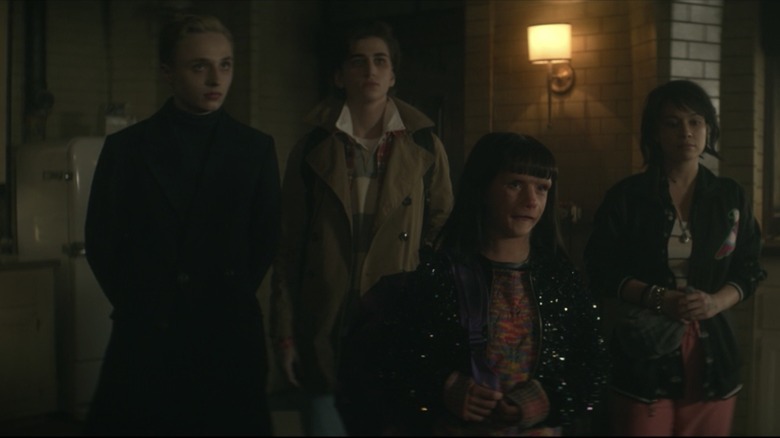 HBO Max
During the course of the episode, Dorothy develops a connection with Crystal and with the other members of the Dead Boy Detectives. At the end, she makes an announcement to the team: She's leaving, but "just for a while," she says, because she needs to find some things. She says goodbye, leaving with her new friends, and does not appear in the one episode ("Undead Patrol") that has aired since then. 
The fact that the Dead Boy Detectives appeared on "Doom Patrol" first implies that the new "Dead Boy Detectives" series is meant to be a spinoff of "Doom Patrol," even though there's no real connection between the two titles in the comics world. Shapiro could thus join Croft and Tennant for new adventures and return to "Doom Patrol" if needed. 
Additionally, Variety's report noted that the two actors who played Charles and Edwin in "Doom Patrol" were not believed to be attached to the pilot yet, even though it has a writer in Steve Yockey and a slew of executive producers that include Greg Berlanti, Sarah Schechter, and David Madden. And, that aside, there's no guarantee that a pilot will be picked up for series, as Deadline notes. So, at this point, the fate of "Dead Boy Detectives" is unclear — as is Dorothy's. "Dead Boy Detectives" is slated to shoot starting in November, so hopefully HBO Max will release more pre-production news about it soon to clarify things.