The Chicago Fire Season 10 Episode 2 Scene Fans Couldn't Help But Love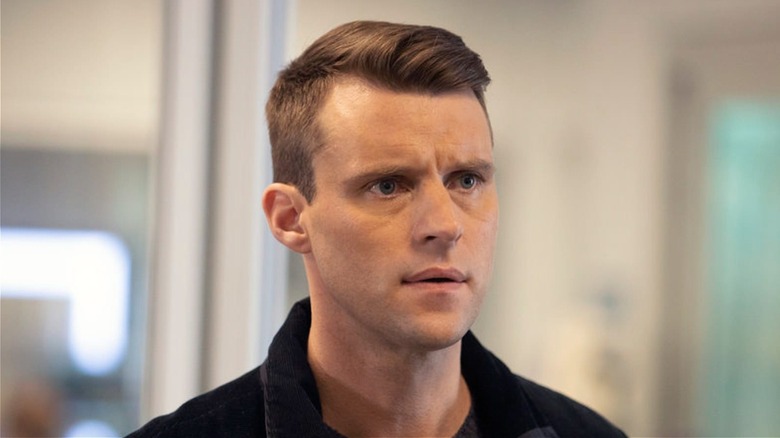 NBC
Contains spoilers for "Chicago Fire" Season 10 Episode 2, "Head Count"
The second episode of "Chicago Fire" Season 10 pulls no punches when it comes to putting its characters in strange situations. As ever, the episode juggles multiple plotlines, but arguably the most memorable one tells the tale of Matt Casey (Jesse Spencer) becoming an unwitting — and very, very unwilling — viral media sensation. This turns the poor guy into the temporary face of his organization, and draws some unwanted attention, as well.
The "Casey becomes a minor celebrity" plotline receives a massive payoff in the form of a fan-pleasing "Chicago Fire" cliffhanger at the very end of the episode, but that's far from the only highlight of the story that shows Casey well and truly out of his element. Let's take a look at one particular "Chicago Fire" season 10 episode 2 scene that fans couldn't help but love.
Severide and Kidd roast Casey's teenage heartthrob status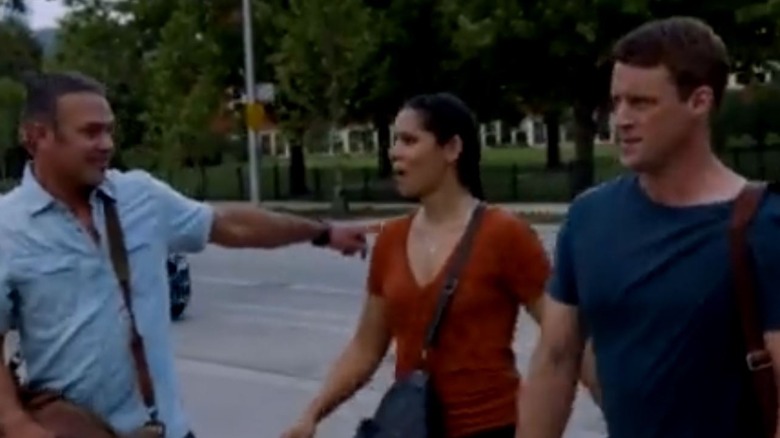 NBC
The "One Chicago" franchise relies on its heroic, yet relatable characters, and few people are more relatable than a thoroughly awkward Matthew Casey. A major side effect of his viral fame is his newfound tendency to attract teenage admirers — something Casey decidedly isn't on board with, but becomes a source of great amusement to his colleagues.  
As Twitter user @Learnthingss pointed out, one particular highlight of the budding Casey fandom and the firefighter's uttermost frustration about the situation comes when he walks the street with Kelly Severide (Taylor Kinney) and Stella Kidd (Miranda Rae Mayo), only to be awkwardly called out by a group of teens in the most embarrassing way possible: "Captain Casey! My friend thinks you're hot." 
The embarrassment and frustration on Casey's face is palpable, and he can only feebly ask his friends: "Don't start." Of course, they promptly do. Severide heartfeltly hopes that his friend's predicament will never end, and Kidd joins the fun by calling Casey a "heartthrob." It's a perfect piece of friendly roasting that plays out pretty much like it probably would in real life, and it's clear that fans appreciate such moments of levity.