What Chicago Fire Fans Really Think Of That Season 10 Episode 2 Cliffhanger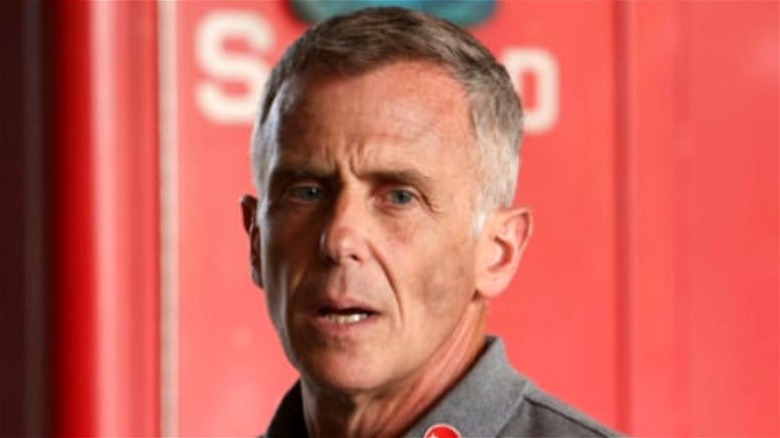 NBC
Contains spoilers for "Chicago Fire" Season 10 Episode 2, "Head Count"
The tenth season of "Chicago Fire" is underway, and the original gangster of the "One Chicago" franchise has made clear that it intends to deliver right out of the gate. The season's second episode, "Head Count," shows Herrmann (David Eigenberg) and Ritter (Daniel Kyri) potentially putting their career on the line in a protocol-breaking attempt to save a young boy, while Casey (Jesse Spencer) struggles with sudden viral fame. While these all seem like plot points the show may return to at some point down the line, the episode saves its best shot to the very end. 
"Head Count" ends in a pretty massive cliffhanger, even by "Chicago Fire" standards. As you can probably expect, viewers have been quick to react to the shocking turn of events at the very end of the episode. But what do "Chicago Fire" fans really think of that Season 10, Episode 2 cliffhanger?
Griffin Darden is back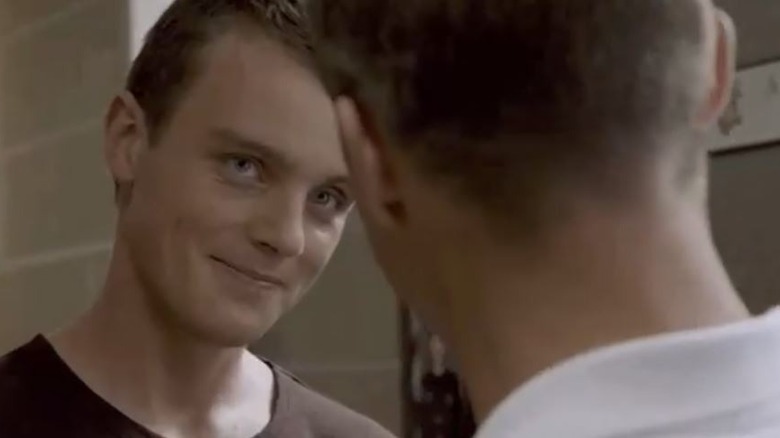 NBC
Young Griffin Darden (now played by Cameron Scott Roberts) is all grown up, and back in "Chicago Fire." The son of firefighter Andy Darden (Corey Sorenson), who passed away in the very first episode of the show, hasn't been seen since Season 2, when he was still a kid. Griffin's reemergence is a pleasant surprise for Matt Casey, but it turns out that the young man is in need of help. Viewers will no doubt find out what Griffin needs sooner rather than later, but right now, fans are just overjoyed that the show has decided to bring back the character.
"So Happy to see Griffin Back!!" @Rick0424 tweeted. "I am gonna cry," @m31_maggie wrote about the touching reunion. Meanwhile, other users praised the genuine affection Sorenson and Roberts manage to infuse the short scene with. "The dad energy with Matt is just so strong," @shippersimone tweeted. "Griffin boy grew up! ... and this smile of Matt," @lucianafferrei1 concurred. 
The "Chicago Fire" Season 10 Episode 2 cliffhanger is a perfect example of an emotional reintroduction of a long-gone character, and while it'll be interesting to see where the show takes Griffin, fans are absolutely loving the fact that he's back.