Nine Perfect Strangers Season 2 - What We Know So Far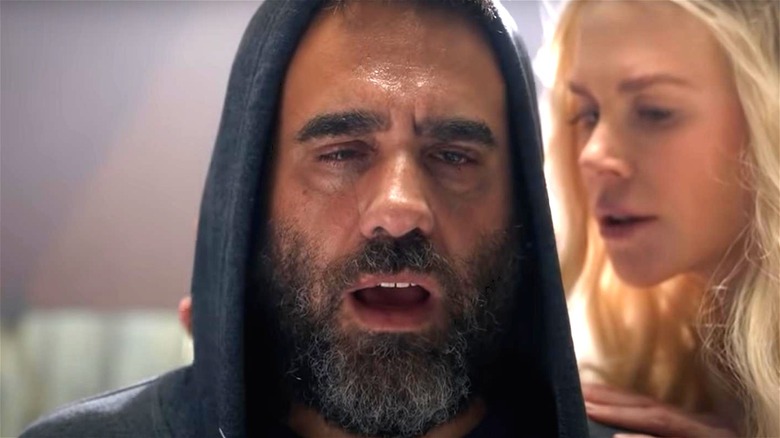 Hulu
"Nine Perfect Strangers" is the new Hulu series about the unconventional Tranquilium House, a fictional boutique therapy center in Northern California. Based on the 2018 novel of the same name by Liane Moriarty, it's also the latest collaboration between star Nicole Kidman and writer David E. Kelley. The Season 1 finale just aired on Hulu on September 22, 2021, so naturally, fans are looking forward to a possible encore.
The show follows Masha (Kidman), the therapist who runs the Tranquilium House, where she's known for treating patients in ways that might be controversial, but mostly seem to work. In Season 1, Masha welcomed eight patients who were all struggling to process some form of emotional pain. There was Frances (Melissa McCarthy), the novelist who'd been catfished; the Marconi family (Michael Shannon, Asher Keddie, Grace Van Patten), who were grieving over the death of their son/brother; Tony (Bobby Cannavale), a former football player struggling with addiction; Carmel (Regina Hall), whose husband left her for another woman; the Chandlers (Samara Weaving and Melvin Gregg), a couple whose relationship was on the rocks; and Lars (Luke Evans), a journalist who's secretly working on an expose about Tranquilium House. Masha herself was also grieving over the death of her daughter Tatiana (Alyla Brown).
At the end of Season 1, Masha's unusual methods helped all eight of her patients make breakthroughs with their problems. Given that, Season 2 would most likely look a lot different — if it happens at all. Here's everything we know so far about "Nine Perfect Strangers" Season 2.
What is the release date for Nine Perfect Strangers Season 2?
Hulu
Currently, Hulu hasn't announced whether it's going to renew "Nine Perfect Strangers," so it's still way too early for a release date. At this point, all we can do is make an educated guess based on the production timeline for the first season — although, since Season 1's filming was affected by the COVID-19 pandemic (like most TV shows being made these days), the timeline for Season 2 would probably look much different.
As director Jonathan Levine told BuzzFeed, Season 1 production had to be moved from Los Angeles to Byron Bay, Australia. Production began on August 10, 2020 (via IF) and wrapped on December 21 (via Nicole Kidman on Instagram), for a total of four months. It then premiered on Hulu on August 18, 2021. That's about a year between the start of production to the debut. Given that timeline, "Nine Perfect Strangers" Season 2 wouldn't premiere until at least one year after Hulu gives it the greenlight.
Who is in the cast of Nine Perfect Strangers Season 2?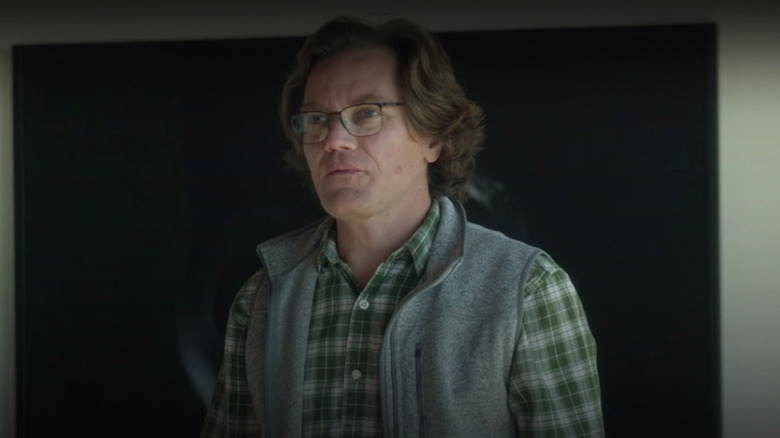 Hulu
There's no guarantee that "Nine Perfect Strangers" will come back for Season 2. And since Season 1 is a full adaptation of Liane Moriarty's novel, the second season wouldn't be based on existing source material. So, at this point, what Season 2 might look like or who might be in it is completely unknown.
While it's certainly possible that Season 2 could bring back the same nine patients who stayed at Tranquilium House in the first season, it's more likely that it would feature a brand new cast of characters — see below. Otherwise, the only two cast members likely to return are Nicole Kidman, who plays the lead character Masha, and Alyla Brown, who plays Masha's deceased daughter Tatiana.
Behind the camera, Season 2 probably wouldn't happen without the involvement of co-creator David E. Kelley and director Jonathan Levine. Beyond that, it's too early to speculate on who might be involved. We'll update this if more information becomes available.
What is the plot of Nine Perfect Strangers Season 2?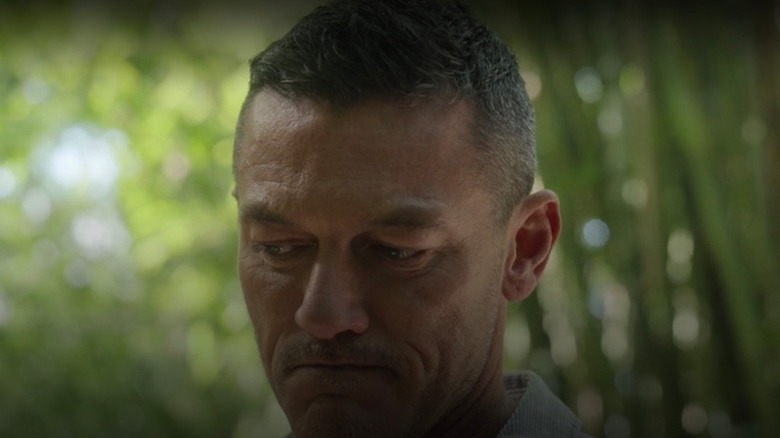 Hulu
First off, it's worth noting that "Nine Perfect Strangers" was originally planned as a Hulu limited series. It's based on the novel of the same name by Australian author Liane Moriarty. That doesn't rule out the possibility of a second season — Nicole Kidman and David E. Kelley's previous collaboration, "Big Little Lies," was also planned as a one-off, (and was based on a novel by Moriarty), but ended up getting another season from HBO. But if "Nine Perfect Strangers" did come back, it wouldn't have source material to draw upon.
That being said, Jonathan Levine does have plans for a second season, if it were to happen. If the director gets his way, the show would become an anthology series. "I hope that people enjoy it enough for Season 2 to be an option. I certainly can imagine where it would go for a second season," Levine told BuzzFeed. "The one thing I did think would be cool is if you could get, like, another group of nine. One of them would be, like, a famous person playing themselves. I would love for people to want more. And then it's about whether we could convince [David E. Kelley], the series creator, and Nicole [Kidman]."
So, it sounds like "Nine Perfect Strangers" Season 2 would offer a whole new set of strangers with brand new problems. It remains to be seen, though, who those strangers are and what those problems might be.