Why It Took A Decade For Happy Death Day To Hit Theaters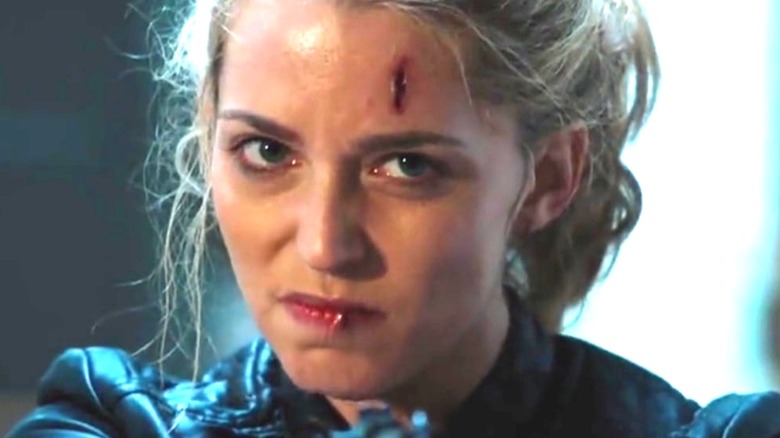 Universal Pictures
The soaring rise of Blumhouse Productions is one of the most notorious stories of the 2010s decade in film, and it figures: Any company that somehow manages to have a hand in the making of "Insidious," "Sinister," "The Purge," "Ouija," "Unfriended," "Split," "Get Out," "Upgrade," "Halloween," "Us," "Ma," and "The Invisible Man" — take a breath — is bound to turn some heads. 
The soaring rise of time loop films, meanwhile, is a not so commented-upon a '10s trend, but it's a real one, too. Just look at "Edge of Tomorrow," "Source Code," "Naked," "Palm Springs," or recent Oscar winner "Two Distant Strangers."
It stands to reason that the movie that marked the cross-point between those two trends would be a big hit, but even so, "Happy Death Day" surpassed all expectations. A perfectly-executed goofy slasher romp no horror-head could resist, the Christopher Landon-directed horror comedy gained surprising favor with critics (via Rotten Tomatoes), grossed over $125 million worldwide against a $4.8 million budget (via Box Office Mojo), and spawned a possibly ongoing, increasingly beloved franchise. Yet in spite of all of this success, and of what an easy sell the premise would seem to be in hindsight — it's "Groundhog Day" with a psycho killer, what do you need, a road map? — a near-decade spanned between the beginning of the movie's development and its theatrical premiere. Here's what happened in the meantime.
Happy Death Day was shelved indefinitely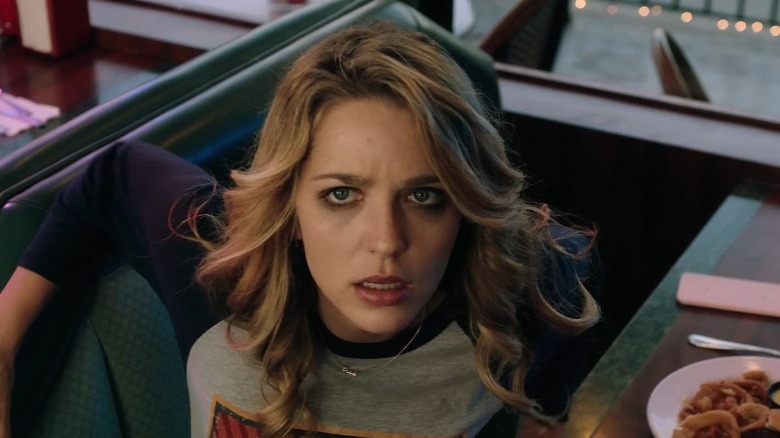 Universal Pictures
The process of making "Happy Death Day," which came out in October 2017 in the U.S., date all the way back to 2007. Per FilmJerk.com, it was then that Michael Bay's Platinum Dunes banner announced they would be starting production on the project, which was titled "Half to Death" at the time, with Antti Jokinen directing from Scott Lobdell's script.
Then, Hollywood happened. As Christopher Landon explained to Business Insider years later, he was originally brought on board to rewrite the script, and immediately took a shine to it: "I loved the idea of a girl, trapped in a time loop who has to solve her own murder," he told Insider. He even fashioned a romance arc to beef up the script — only to see it all shelved as the project got shut down indefinitely.
Although bummed, Landon moved on, and spent the following years writing multiple "Paranormal Activity" sequels and embarking on a directing career of his own, which included films such as "Scouts Guide to the Zombie Apocalypse." But of course, that wasn't the death of "Half to Death."
Years later, Christopher Landon had an Eureka moment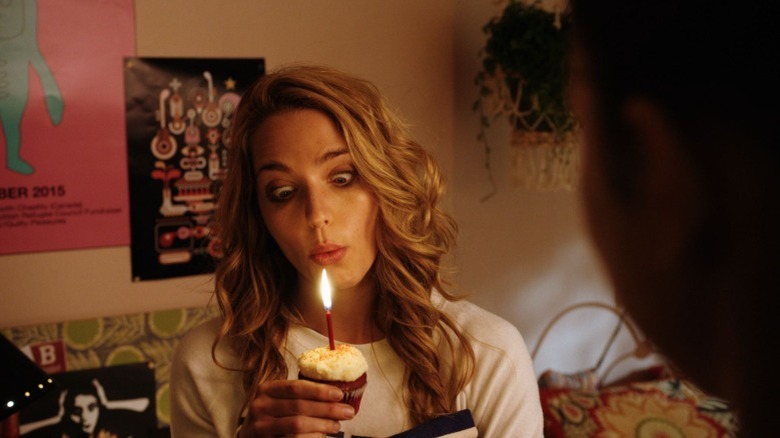 Universal Pictures
It wasn't until Christopher Landon sat down for lunch with original "Half to Death" producer Angela Mancuso in early 2016, and she asked him about what had become of the once-promising project, that, in Landon's own words, "a light bulb went off."
Jason Blum — who already had a working relationship with Landon and wanted to collaborate again — was the ideal person to send the script to. Landon did just that, and his intuition proved right: Mancuso called him mere days later to tell him everyone at Blumhouse had loved the script. Before the end of the week, Universal Pictures had greenlit the project. "I thought it was a compelling idea. It never occurred to me before. It sounded original. And when something sounds original and it's compelling, we say yes," Jason Blum explained to Insider. Still, the title we all know and love took a little longer to materialize: "Half to Death" was only renamed "Happy Death Day" in the post-production stage, in June 2017 (via Deadline).
"It was so funny, because it took so long to get to a starting point. And then when it happened, my head was spinning because it happened incredibly fast," Landon said. "It was kind of a crazy journey, but I think it's so nice because I feel like this was the version of the movie that was meant to be made." Anyone who has seen "Happy Death Day" can attest to the truth in that statement.