Jeremy Renner To Play Gunslinger Doc Holliday In Biopic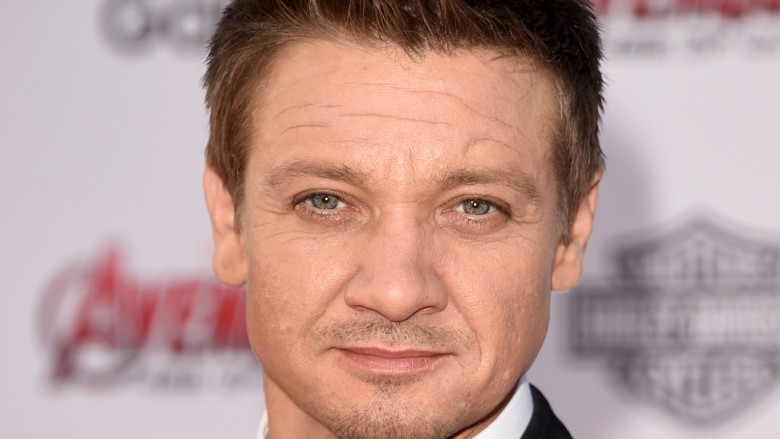 Getty Images
Jeremy Renner is trading in his bow and arrow for a gun in his next role. According to The Hollywood Reporter, the Avengers star has signed on to play the legendary gunslinger John Henry "Doc" Holliday in an upcoming biopic from PalmStar Media. The company has optioned the rights to two novels based on the famed lawman, Mary Doria Russell's Doc and Epitaph: A Novel at the O.K. Corral.
Holliday was a former dentist who became famous in the American southwest after a gunfight alongside fellow legend Wyatt Earp at the O.K. Corral. His story has been ripe for adaptation and has resulted in a number of TV shows, movies, and books based on his life, with Russell's being some of the most popular. Renner will join a long, long list of actors who have played Holliday, ranging all the way back to Cesar Romero in 1939's Frontier Marshal. Other notable portrayers include Kirk Douglas in 1957's Gunfight at the O.K. Corral, Adam West in a number of different television series, Val Kilmer in 1993's Tombstone, and Dennis Quaid in 1994's Wyatt Earp.
"We are excited to re-introduce this classic American character to a whole new audience by chronicling Doc Holliday's incredible transformation from average Joe dentist to a man who Wyatt Earp called the 'nerviest, speediest, deadliest man with a six-gun [he] ever knew,'" said Renner and producer Don Handfield in a joint statement. Kevin Frakes, a producer for PalmStar, added, "Jeremy Renner as Doc Holliday... f***ing awesome."
There is no word yet on who will pen the script or direct the movie, although it will likely be a while before Renner is able to fit it into his schedule, since he is currently working on Avengers: Infinity War and (probably) Avengers 4 after that. For now, see some of the movies that are going to blow you away this summer.