How Daniel Craig Really Felt About Billie Eilish's No Time To Die Theme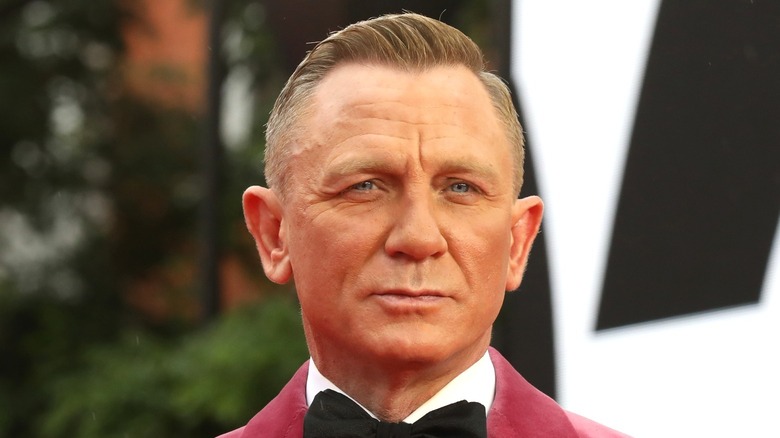 Tristan Fewings/Getty Images for EON Productions, Metro-Goldwyn-Mayer Studios, and Universal Pictures
Just like smart suits, fast cars, and top-secret gadgets, no "James Bond" film can be without a quintessential song to start the film. From Paul McCartney to Louis Armstrong, Madonna, and Adele, some true musical icons have lent their talents to light the fuse (whoops, wrong franchise) and start 007's mission on a high note. For "No Time To Die," the honor went to singing sensation Billie Eilish, who is now the youngest person in history to ever record a Bond song.
The 19-year-old's song, co-written with her brother Finneas and also called "No Time To Die," was released in February 2020 to anticipate the film's planned release. Multiple issues caused "No Time to Die" to not make its initial planned release of November 2019, including a new director and a continuing pandemic. At the time, the song was met with a hugely positive reaction, with Variety calling it one of the best Bond songs in the last 25 to 30 years. However, in a recent interview, it's been revealed that it almost didn't hit its target on the first listen for Bond himself.
The song needed Bond's approval from the start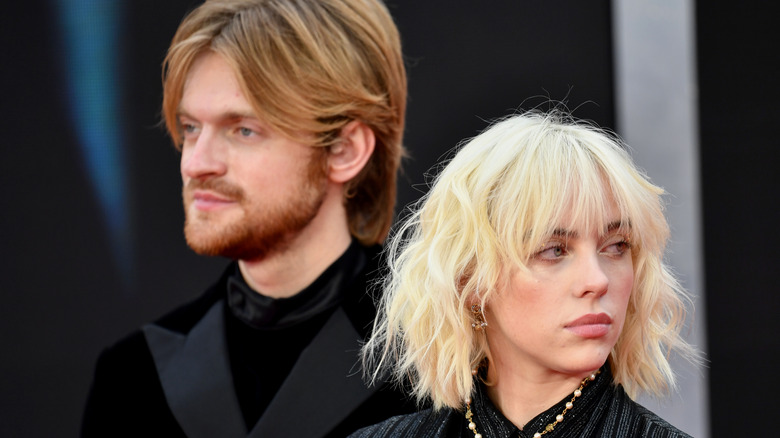 Gareth Cattermole/Getty Images
Speaking to Music Week, U.K. producer Stephen Lipson explained that Daniel Craig — who will be making his final appearance as the iconic agent — wasn't initially shaken or stirred. "I asked Finneas and Billie to give me a climactic vocal moment which Billie wasn't too sure about, but when I heard it I knew it would deliver," Lipson said. "Most important was getting Daniel's approval. I finished the mix and everybody was happy but we still had to get Daniel on board. From the start, quite understandably, he wasn't all that sure that the song delivered the right emotional climax for his final Bond outing, so satisfying him was key." This is understandable, and nobody would want to disappoint Craig with any aspect of a franchise he has been a part of for 15 years.
With no time to waste, efforts were made to ensure Craig heard the song in the best environment possible. "I got in a few hours before Barbara and Daniel were due to arrive just to make sure it sounded as good as it could," recalled Lipson. "Listening to it as if I was Daniel, I [realized] that the climax needed to be enormous so I spent some time massaging the mix so that, without any perceivable change, it was very much louder at that point. I then set the volume of the song so that it was pretty muscular, knowing that the climax would be earth-shattering."  Once Lipson had everyone seated, a nerve-wracking couple of minutes commenced when he would learn the fate of his efforts. 
You only listen twice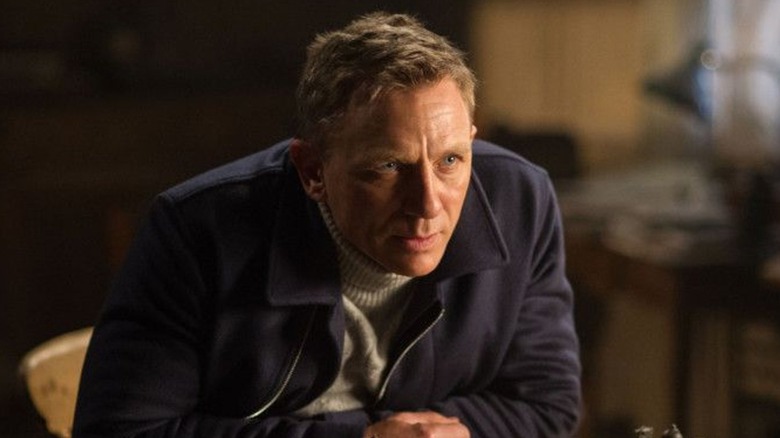 Sony Pictures
Then after what sounded like a moment so tense you could cut with an evil Bond villain's laser, Craig made a request. "When the song finished, he didn't look up but asked to hear it once more. Barbara and I had no idea how he felt until the end of his second listening when he looked up at me and said something like, 'That's f—–g amazing.' As soon as he'd approved it, the wheels were set in motion, and the news that Billie Eilish was doing the Bond theme song appeared everywhere."
It feels like Craig's involvement was not just a sign of how invested he was in the film and all its crucial areas, but how valued he has become as everyone's favourite secret agent. For now, we can be thankful that it checked the stars box, or else "No Time To Die" could've been singing a very different tune.