The Real Reason Hope Is Missing From These Virgin River Episodes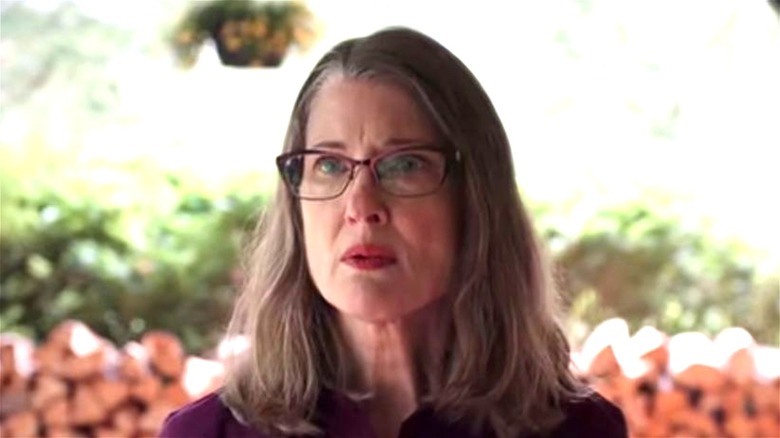 Netflix
It's difficult to predict what will achieve break-out success on Netflix and what will fly under the radar, but no one could have seen the success of "Virgin River" coming. Based on a series of romance novels by author Robyn Carr, the small-town series stars Alexandra Breckenridge as Mel Monroe, a nurse practitioner who moves to a remote town in northern California for a fresh start after the death of her husband (Daniel Gillies). She takes a position working with the aging town doctor (Tim Matheson) and soon finds herself falling in love with the charming town, its residents, and most importantly, Jack Sheridan (Martin Henderson), the owner of the town's only bar and restaurant.
Viewers have flocked to the heartwarming show ever since it first debuted in 2019. But while "Virgin River" is largely about Mel and Jack and their love story, the writers have taken great care to build out the show's world by developing its supporting characters and digging into their personal lives as well. This includes the town mayor, Hope McCrea (Annette O'Toole), who fans of the show very quickly noticed was missing from most of its third season.
Fortunately, there is a pretty simple explanation for why Hope has such a small role in "Virgin River" Season 3.
Annette O'Toole wasn't able to film Virgin River Season 3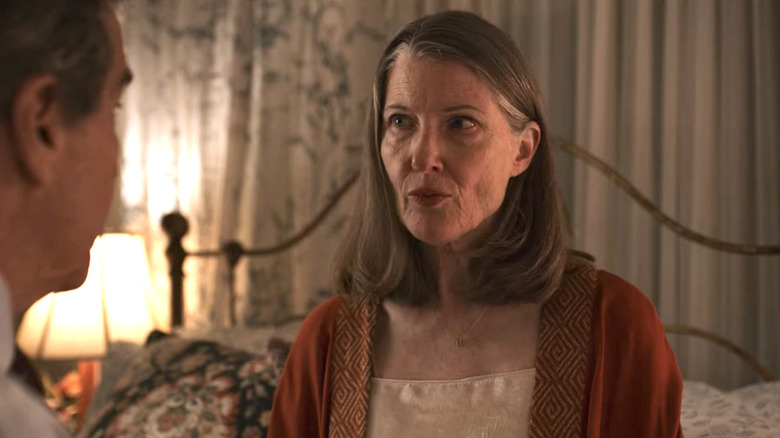 Netflix
After Hope and Doc officially rekindled their relationship in "Virgin River" Season 2, fans were hoping to see more of the couple in the show's third season. But while Doc was a main fixture of the season, Hope was not. Early on, it was revealed that Hope was out of town visiting a sick aunt when a hurricane knocked out all the nearby power, making it impossible for Hope and Doc to contact each other. As the season progressed, however, Annette O'Toole did briefly appear as the character through some FaceTime calls. 
According to "Virgin River" showrunner Sue Tenney, Hope's absence was a direct result of the COVID-19 pandemic. "[O'Toole] was not able to travel, so we had to pivot," Tenney told TVLine when the season premiered in July.
Unfortunately, this also meant that a major storyline for Season 3 had to be scrapped: Hope and Doc's vow renewal ceremony. "We had a very lovely, two long episodes about that," Tenney told Entertainment Weekly, revealing that the show's writers decided to cut the episodes rather than have the vows happen off-camera. "When we get to that point, which is a re-commitment ceremony, we definitely are going to want to see that"
However, given that "Virgin River" Season 3 ended with Hope in a serious car accident, it's unclear when viewers will get to see the ceremony. "We have some drama going on with both of those characters that puts that on the back-burner," Tenney explained, "but [it] also heightens their commitment to one another."
With "Virgin River" already renewed for Seasons 4 and 5, here's to hoping that Hope's recovery doesn't take too long.