The Big Lesson Will Smith Learned From The Fresh Prince's Uncle Phil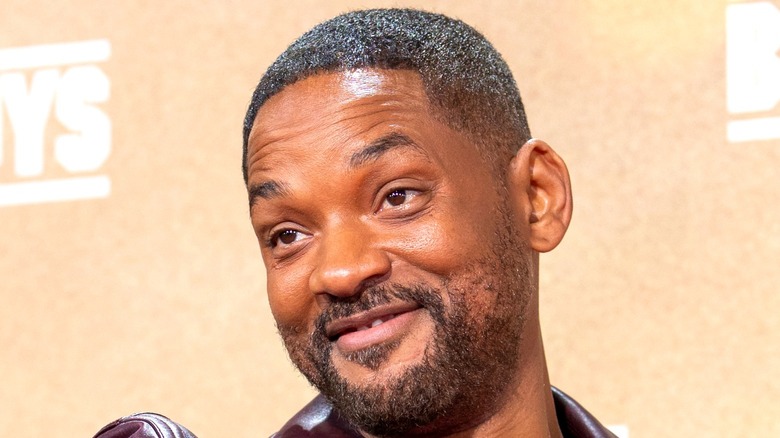 Joshua Sammer/Getty Images for Sony Pictures
He's battled aliens, portrayed real-life heroes, and educated the world on just how great Miami is to visit, but Will Smith's biggest contribution to pop culture is (arguably) starring on "The Fresh Prince of Bel-Air." Smith's performance as a fictional version of himself on the hit '90s sitcom was a turning point in his career and one that led him to achieve the icon status he still enjoys today.
The show follows a West Philadelphia teen (Smith) who moves to the Los Angeles neighborhood of Bel-Air to live with his wealthy relatives. As hilarious as it is heartwarming, "The Fresh Prince" ran for six seasons, ending its run in 1996 (via IMDb). One of the ways the show delivers these hilarious and heartwarming elements is through the chemistry Smith has with his co-star, James Avery, who played Uncle Phil.
During the 2020 "Fresh Prince" HBO Max reunion, Smith recalled how Avery provided invaluable pearls of wisdom (via Today), particularly in his performance in an iconic scene at the end of "Papa's Got a Brand New Excuse." In a September interview with GQ magazine, he shares yet another timeless lesson Avery gave him years ago. Per the "King Richard" star, to this day, the late actor's words have stayed with him and continued to play a role in his work ethic.
James Avery had some awesome advice for Will Smith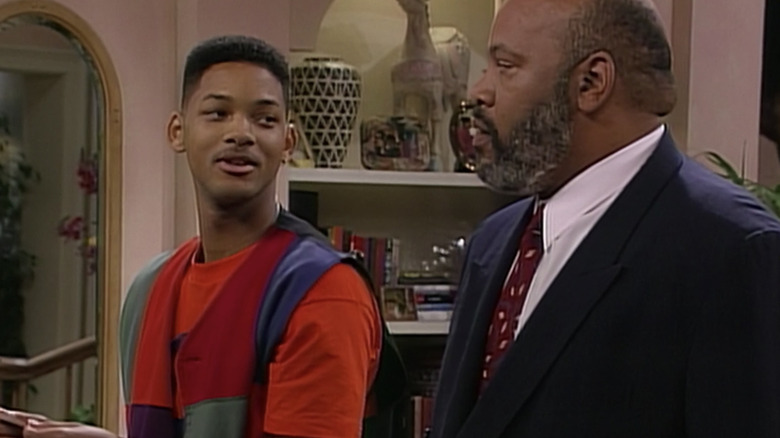 HBO Max
Speaking to GQ for a new profile, Will Smith recalls James Avery's advice, which has since put him on a path to maintaining a sense of humility in his work. He says that remaining humble is "one of the things I learned with James Avery on 'Fresh Prince.' James made it very clear, 'You are not a famous rapper here. If you want to be successful, you'd better humble yourself to this craft.'"
Avery's advice apparently had an impact on Smith, who has diverted his creative attention to social media in recent years. In addition to his movie roles, he regularly makes content for his Facebook, Instagram, YouTube, and TikTok accounts. As the actor has expanded, he has made sure to apply the same thought process there, per Avery's wisdom: "I never forgot that idea: When you start something new, humble yourself to the craft."
According to Viral Nation, Smith raised the bar for social media interaction to an all-time high in 2017, reportedly earning 15 million followers on Instagram within the first nine months of his account going live. At the time of publication, the multi-hyphenate star has 55.5 million Instagram followers, 62.2 million followers on TikTok, and 9.53 million YouTube subscribers. In total, that's more than 162 million accounts engaging with the content he is creating. It's powerful to know Avery's words continue to consciously guide Smith in his approach to whatever new craft he is honing. Thanks a lot, Uncle Phil.