The Netflix Original Movie Fans Spent Over 280 Million Hours Watching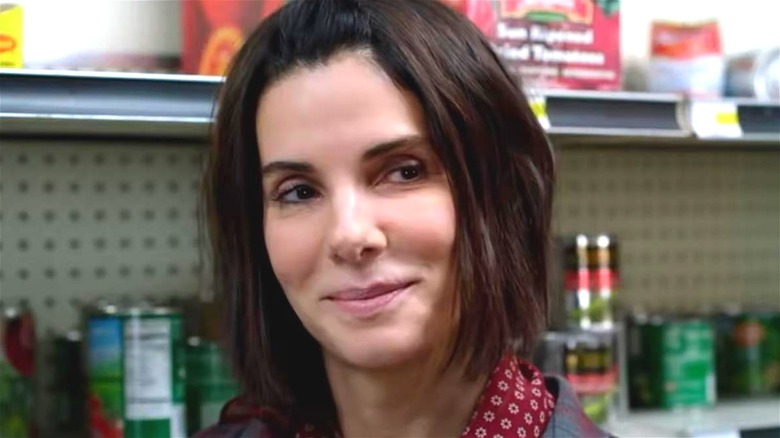 Netflix
At a tech industry conference this week, Netflix co-CEO Ted Sarandos revealed what he called "the most comprehensive look so far" at the most-watched shows and movies overall in the history of the streaming service.
As reported by Variety, Sarandos said, "We're trying to be more transparent with talent, with the market" about Netflix's closely guarded viewership numbers. When the streamer does self-report numbers, they're only for successes, and they require a lot of context. Netflix counts a view as "streamed for at least two minutes," which doesn't actually say whether people completed the show or movie. Therefore, arguably the more meaningful number is time spent viewing. That gives a better sense of whether people watched a title all the way through, which would mean it connected with the audience. For the first time, Netflix has released time spent viewing data to the public, and unsurprisingly, it is very interesting information.
Sarandos shared a slide showing the top 10 movies and shows ranked by overall viewing hours in the first 28 days of release. The top-ranked show is "Bridgerton," which Netflix viewers streamed for a cumulative 625 million hours. The top-ranked movie is a post-apocalyptic thriller, because Netflix viewers absolutely love anything from the genre.
Netflix fans watched Bird Box for 282 million hours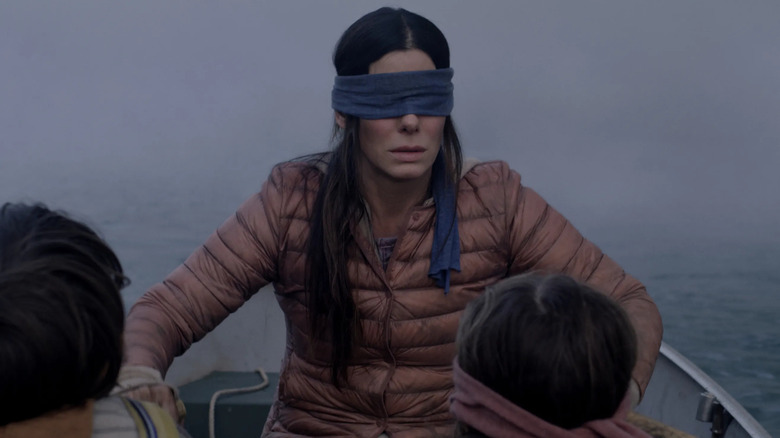 Netflix
The most-watched Netflix Original by hours is "Bird Box," the 2018 thriller starring Sandra Bullock as a mother trying to protect her children from monsters as she moves blindfolded through a post-apocalyptic America. Netflix users spent a collective 282 million hours watching "Bird Box" in its first four weeks of release. That seems like a lot of time to spend watching a movie as forgettable as "Bird Box," but that's what happened. The most memorable thing about "Bird Box" is the wave of memes it inspired.
The second-most-watched movie by time spent is the Chris Hemsworth action movie "Extraction," which is also the #1 movie by number of households sampling. "Extraction" was watched by 99 million households, while "Bird Box" was watched by 89 million, including 45 million in its first week of release, which Netflix disclosed at the time. "Bird Box" is seven minutes longer than "Extraction," and viewers spent 51 million more hours watching it, which indicates that "Bird Box" has a better completion rate than "Extraction."
The third-most-watched movie by time spent was Martin Scorsese's "The Irishman." The mafia epic didn't make the households list, but went so high on the time-spent list due to its three-and-a-half hour length.
The full charts can be seen on Variety.