The Real Reason M. Night Shyamalan Has Funded His Own Recent Movies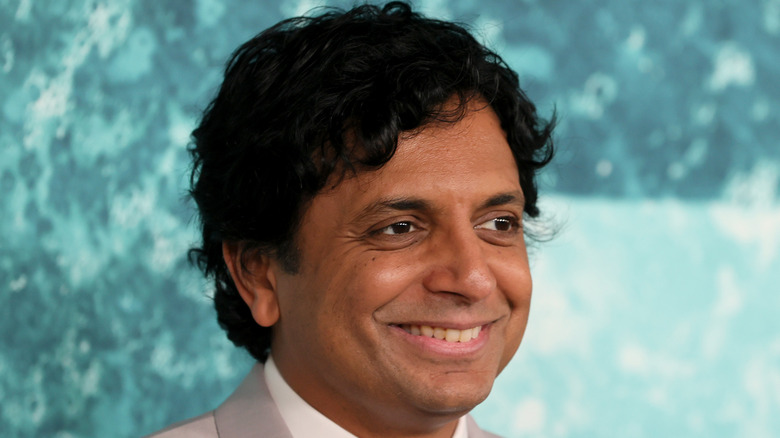 Dia Dipasupil/Getty Images
After starting his career in 1992, M. Night Shyamalan became a household name in 1999 with the runaway smash hit "The Sixth Sense," as did the writer-director's legendary penchant for twists both good and bad. As seen on review aggregator Rotten Tomatoes, his career has spanned everything from well-received movies both critically and financially like "Signs," "Split," and "Unbreakable" to those less well-loved and critical bombs like "The Happening," "After Earth," and "The Last Airbender." According to The Numbers, one of his biggest hits, "The Sixth Sense," generated a bombastic $672 million in worldwide box office sales while one of his biggest flops, "Lady In The Water," only earned $72.7 million (via The Numbers). 
Having been directly involved in the production of more than 16 movies and television shows, Shyamalan has had his fair share of hits and misses. According to a recent interview with Collider, he's actually funding his own movies these days. But why would such a recognized artist personally pay to produce his own movies in Hollywood, a place where almost no one does such a thing and movies can cost millions of dollars?
Funding his own movies gives M. Night Shyamalan creative freedom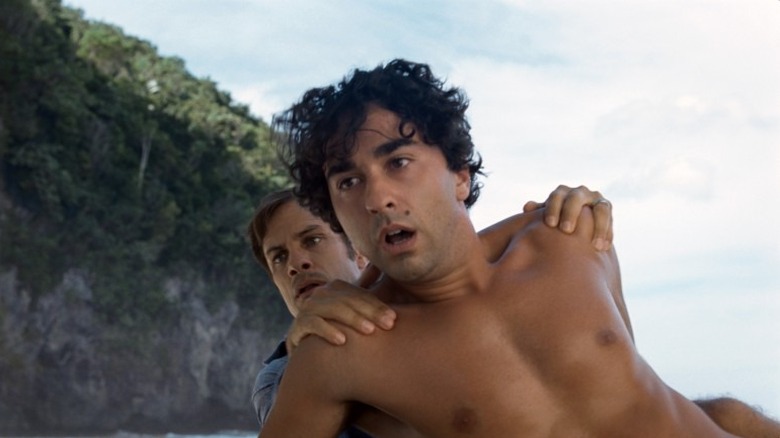 Universal Pictures
In the Collider interview, M. Night Shyamalan began to elaborate on his recent projects and opened up about why he would spend millions of dollars to produce his works. "I paid for 'Visit,' 'Split,' 'Glass' and 'Old.' All four of those. And I pay for 'Servant' as well," Shyamalan said. "The reason that I do it is to do it at the smallest number where I can be free and I can do something provocative and different and unusual and I'm not putting my partners at risk. I'm taking the risk."  
The director elaborated that he believes the audience can tell that "there was no supervision, and that the film is free spirited." Ultimately, Shyamalan values his artistic freedom and direction and does not particularly enjoy studio interference. "I believe audiences can feel that and that's why they've been coming to these movies," he added.