How B.D. Wong Really Felt About His Character Coming Out On Law & Order: SVU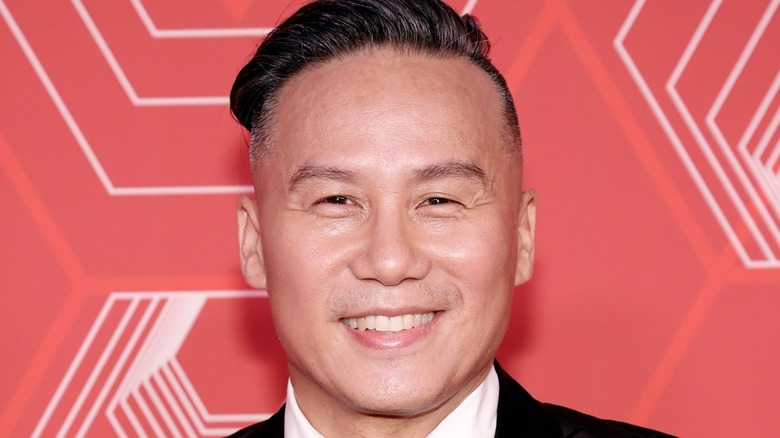 Arturo Holmes/Getty Images
Over the course of his career, performer B.D. Wong has been a key part of numerous well-regarded films, such as "Jurassic Park," "Father of the Bride," and "Bird Box." His career in television, however, has been no less impressive, as he previously appeared in shows such as "Chicago Hope," "The X-Files," "Oz," and "Mr. Robot."
His most prominent TV role to date, however, has been on the crime procedural "Law & Order: Special Victims Unit." Wong made his first appearance as forensic psychiatrist Dr. George Huang in the Season 2 episode "Pique," continuing on the show as a recurring guest star before becoming a series regular in Season 4. Wong remained on the series until Season 12.
Wong's departure came with the reveal that Dr. Huang is gay, and in an interview, Wong, who is openly gay himself, spoke about his feelings surrounding the decision to have his character come out.
Wong wasn't ecstatic about the decision
In an interview with KQED, B.D. Wong admitted to not being happy about the way the decision was made to have his character come out. He spoke about how it felt tacked on and cheap as a result, and how he'd never had an inkling of this aspect of his character during his run on the show.
He spoke about how it felt tacked-on and "cheap," because in the "ten and a half years" he played the character, Huang's sexuality was not part of his story.Wong also felt that the way Huang's sexuality was revealed lacked the gravity of other such moments with longstanding TV characters. "I was also kind of torn because, you know, it's positive... But it did feel a little convenient or kind of lazy or, you know, kind of not particularly the best way that you want to come out as a character. It wasn't like Ellen [DeGeneres] coming out. It wasn't a great thing that was really impactful and funny or human or whatever; it was just kind of a minor point made."
Wong bore no ill will to the show or the writers, however, as he returned to "Law & Order: SVU" in the following season as a guest star for the episode "Father Dearest." He reprised the role in three more episodes, with his last appearance being in the Season 17 episode "Depravity Standard."
Wong can currently be seen on Comedy Central in the show "Awkwafina Is Nora From Queens."