James McAvoy Finally Breaks His Silence On Whether He'd Play A Young Picard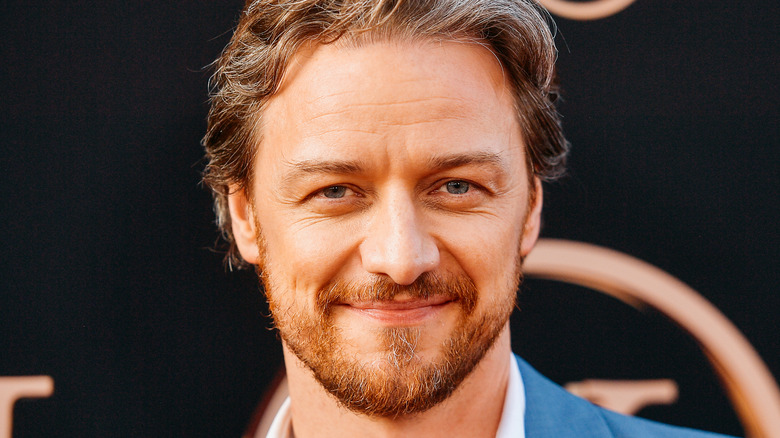 Matt Winkelmeyer/Getty Images
James McAvoy has had a very diverse and intriguing career thus far. From his critically acclaimed performance in the horror film "Split" (per Rotten Tomatoes) to more dramatic turns in movies like "Atonement," there's scarcely a genre that McAvoy won't delve into. However, he's perhaps best known for his performance as a younger Charles Xavier in the "X-Men" franchise, beginning with "X-Men: First Class." While his time with the character may be over now, thanks to the Disney purchase of Fox, the actor is open to returning to the role in the future, assuming the writing is good enough.
In live-action form, Xavier was first portrayed by Patrick Stewart all the way back in the 2000 "X-Men" film, a role he too has portrayed various times throughout the original run of films. Stewart is perhaps best remembered as playing Jean-Luc Picard in the "Star Trek" franchise. McAvoy previously joked in an interview with Jimmy Fallon that he wanted to play that role, too, just to really continue the theme of playing younger versions of characters that Stewart has previously taken on. In fact, McAvoy even made a little parody "Star Trek" video on his Instagram. Jokes aside, however, how would McAvoy seriously feel about stepping into the role of Picard?
Well, fans finally have an answer, as McAvoy has finally broken his silence over whether or not he'd portray a young Picard.
James McAvoy believes he might be too old to play young Picard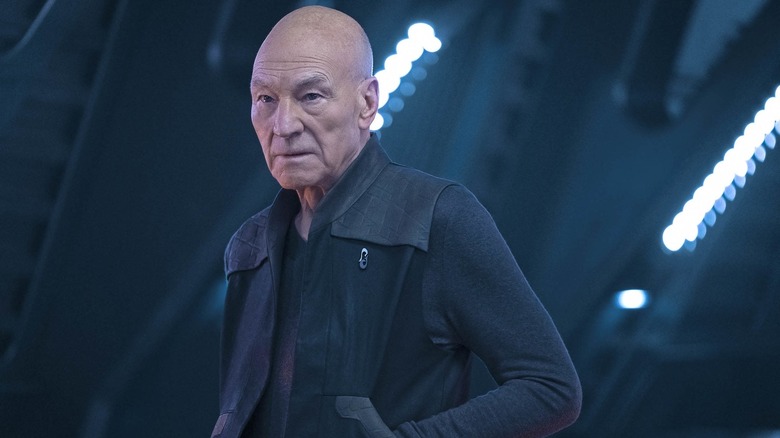 Paramount
While speaking with Collider, James McAvoy again touched on portraying a young Picard, revealing that, "I've often talked about loving 'Star Trek,' and jokingly, but also kind of seriously been like, if you ever want to do a young Jean-Luc Picard, I'm your man." However, the actor did have some fears with taking on the role, and most of it came down to age. "I'm probably getting close to being too old to do a young Jean-Luc Picard now. So there's that," McAvoy said.
Still, McAvoy is a huge "Star Trek" fan and he believes that anything is possible, especially in a "land of remakes," which is how he describes current-day Hollywood. Wrapping up his thoughts on playing the character, McAvoy said, "There's always a chance that you're going to get on a show. But the only one that comes to mind is 'Star Trek,' I think. I've always loved it. Always." 
While one could argue that it's probably unlikely to happen anytime soon, especially with Patrick Stewart currently playing Picard again, there's always a possibility that McAvoy could see his dream realized. Perhaps in a flashback sequence on the Paramount+ show "Star Trek: Picard"? That might be plausible.