We Finally Understand Why Kevin Smith Hasn't Made A Marvel Movie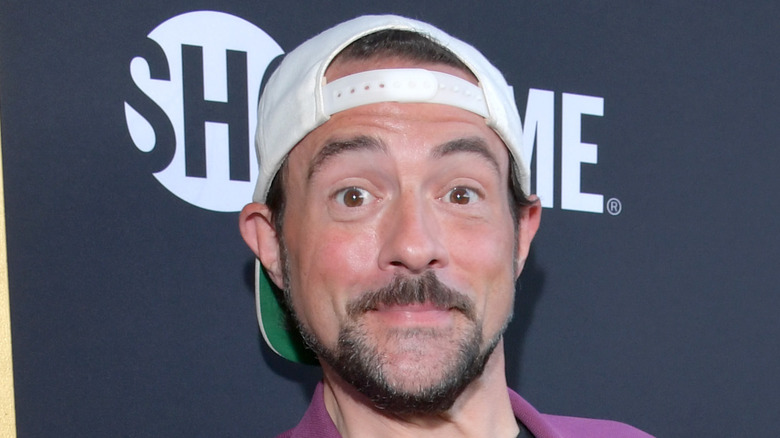 Lester Cohen/Getty Images
In 1994, an independent filmmaker by the name of Kevin Smith sent his first full-length feature, titled "Clerks," out into the world. This stoner comedy lamenting the horrors of minimum-wage work wound up launching his career into the stratosphere, thrusting the young director into the Hollywood spotlight. In the years that followed, cult favorites like "Mallrats," "Dogma," "Jay and Silent Bob Strike Back," and countless others made their way to the silver screen — meeting varying degrees of success. Nevertheless, Smith is now a pop culture icon whose name is recognized the world over.
Aside from his cinematic efforts, Kevin Smith has risen to prominence as an important figurehead in the nerd community. He's never been one to hide his love for science fiction and superheroes, often sprinkling familiar imagery and not-so-subtle references into his movies. Not to mention, he even opened up a comic book store called Jay and Silent Bob's Secret Stash in Red Bank, New Jersey, in 1999. Therefore, one has to ask, why hasn't he taken the leap and directed a project set in the Marvel Cinematic Universe?
Well, as Kevin Smith told Uproxx in September of 2021, there's more to his lack of collaboration with Marvel Studios than meets the eye.
Kevin Smith prefers to sit in the audience as opposed to the director's chair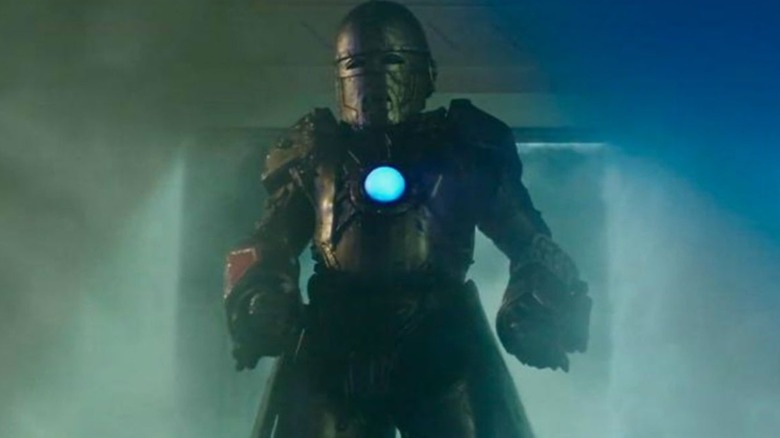 Universal Pictures
When it comes to his relationship with the MCU at this moment, Kevin Smith certainly didn't mince words. "They're like, 'He's a fan, and he will remain a fan, as far as we're concerned.' That's for the best, man," he told Uproxx, noting that he doesn't exactly "have that kind of vision" to make a Marvel Studios project come to life. Although, he is eagerly awaiting the day that he receives a phone call to appear in one such production, should that call ever come. "That would be far more valuable to me than making one of those movies."
Continuing, Smith explained that if the opportunity to direct a Marvel flick ever came his way, he's not so sure he'd take the offer. He recalled when Edgar Wright signed on to direct "Ant-Man" but ultimately left the project due to unresolvable creative disconnect. "Edgar is an independent filmmaker like myself, has his own voice, his own style, and everything like that, and it did not mesh with their plan," Smith said, claiming that if Wright couldn't acclimate to the MCU mold, what hope would he have?
At the end of the day, the odds of us seeing a Kevin Smith-led MCU installment are slim, and that's fine. Both parties are strong in their own right, though incredibly different entities when compared. Them crossing paths might not work out in the way we'd hope, so it's surely in everyone's best interest that they remain in their respective lanes — each doing what they do best.