Why Annie Flynn From Midnight Mass Looks So Familiar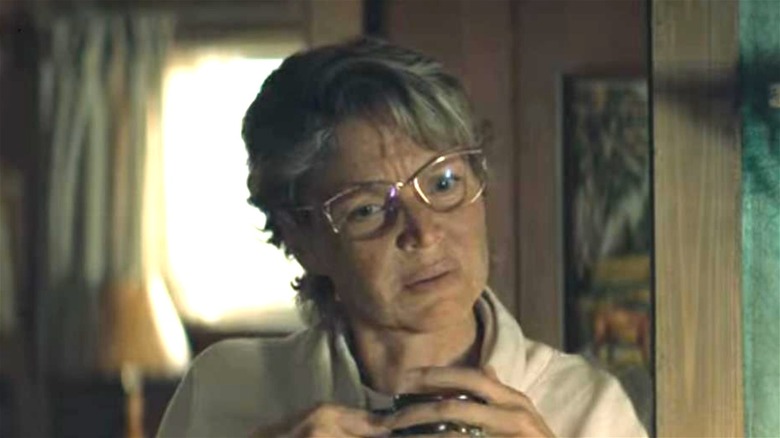 Netflix
"Midnight Mass" deals heavily with religious iconography and the real consequences of one's actions. It's the rare horror property that will not only scare you but make you reflect on all you hold dear. And it's all thanks to an immensely talented cast to bring these characters to life over the course of the show's seven episodes. 
Season 2 may not be in the cards, but you don't need one with this story. It wraps up everything with a bloody bow as we reach the end of the tale of Riley Flynn (Zach Gilford). He's a former venture capitalist who returns to his hometown and reconnects with his old sweetheart, Erin (Kate Siegel). Riley also spends time with his dear mother, Annie Flynn (Kristin Lehman), who's devout with her local church. 
Annie encapsulates so much of what the limited series is about with its religious themes, and Lehman puts her years of experience as an actor to good use in the role. She has dozens of projects to her name, but here are some of the big ones you may recognize her from.
She appeared in two separate iterations of The Twilight Zone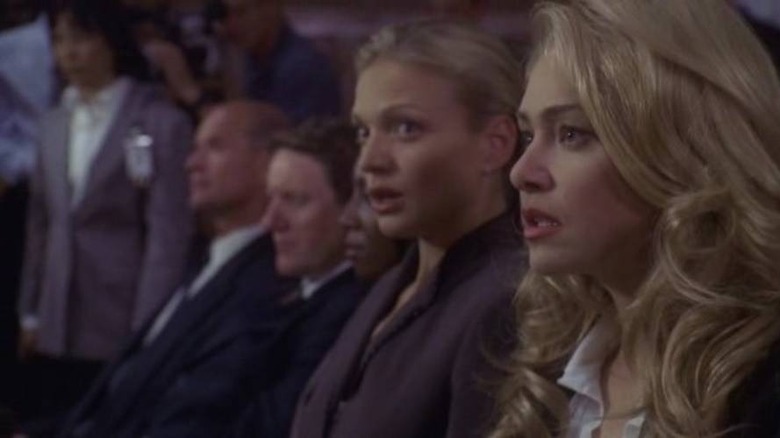 UPN
It's a rite of passage for many actors to appear on "The Twilight Zone." After all, there have been so many different versions of the classic anthology series over the years that new generations of performers get the opportunity to perform in a tale of intrigue and/or horror. Kristin Lehman has had the chance to act in both the 2002 iteration of the show on UPN as well as the most recent version.
For her first appearance, Lehman starred in "Dead Man's Eyes" as Becca Niles. She's a bit of an outsider to the main storyline involving Laurel Janus (Portia de Rossi), who's always been used to the finer things in life. However, everything she knows gets thrown into disarray when her husband dies. She soon discovers that when she puts on his old glasses, she's able to see the final moments of his life.
She again showed up in the series for the 2019 reboot in the episode "Meet in the Middle" as the therapist. She helps Phil (Jimmi Simpson) work through some of the issues he's had with entitlement. They're two vastly different characters to show off her range, as well as how much she'd grown as an actor over 20 years.
Kristin Lehman had a brief recurring role on Prison Break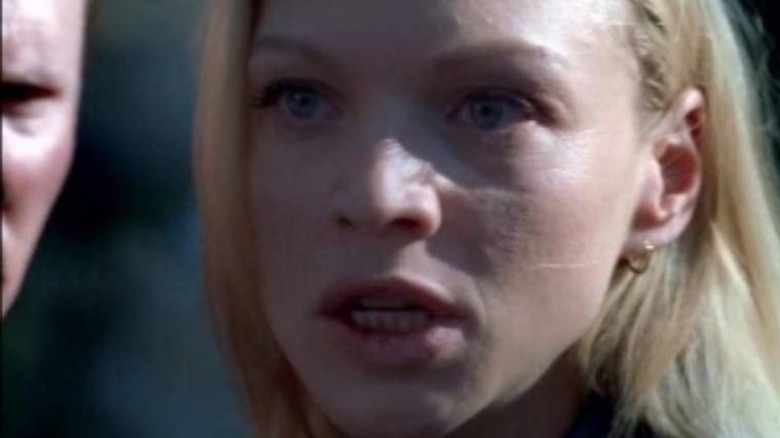 Fox
You don't need an entire season arc to make an impression on fans. That's abundantly clear with the character of Jane Phillips on "Prison Break." She only appeared in two episodes, played by Kristin Lehman, but it was enough to make an impression on audiences. Jane was a former member of the Company who later turned into an Anti-Company Operative. She's the one who spearheaded a mission to protect L.J. Burrows (Marshall Allman) and Lincoln Burrows (Dominic Purcell) by faking a car crash. 
Sadly, we'll never know what truly happened to her character. As mentioned in the show's third season, she was killed off-screen, but it's unclear who or what got to her. It's a role that cemented Lehman's status as an actor who radiated energy like she could kick your butt without even trying, and her time on "Prison Break" is just one of the many action roles she's had over the years. She also proved she knew how to throw a punch with parts in the director's cut of "The Chronicles of Riddick" and "Killer Instinct."
She recently played Miriam Bancroft on Altered Carbon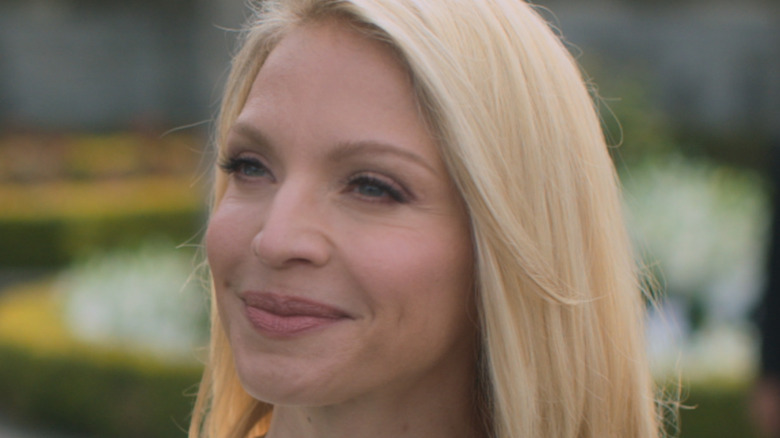 Netflix
"Midnight Mass" isn't Kristin Lehman's first time on the Netflix charts. She also appeared in a recurring role on "Altered Carbon" as Miriam Bancroft. She's one of the wealthy elites in this cyberpunk future where she's practically immortal and has been married to her husband for over 100 years. 
Seeing how the audience spends so much time with people without such resources as Miriam, it's intriguing to see how the other class lives with the sci-fi twist. In an interview with The Hollywood Reporter, Lehman spoke about how she went into playing such a unique character: "With Miriam, I felt less a god complex with her, and more that she has had such infinite leisure that she's actually become crocodilian in her existence ... I don't know if with her longevity has come ease. I think its' bred entitlement and opulence, and a certain amount of madness, to tell you the truth."
It's an array of characters rich and vast. And Lehman has managed to outdo herself yet again with "Midnight Mass."