Is Titus Makin, Jr. Really Leaving The Rookie?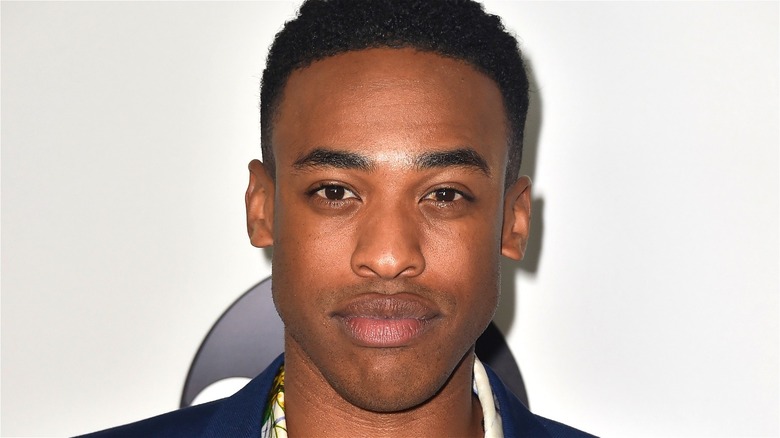 Frazer Harrison/Getty Images
Contains spoilers for "The Rookie" Season 4 episode "Life and Death"
ABC's police procedural "The Rookie" focuses on a middle-aged man, John Nolan (Nathan Fillion), who helps police foil a crime and decides to change careers, making him the oldest rookie at the Los Angeles Police Department. Starting from the first episode in 2018, he was joined by fellow rookie Jackson West, played by Titus Makin, Jr. The bond between West and Nolan made it a heartbreaking turn of events when, on last night's Season 4 episode "Life and Death," West was showed in security cam footage taking a bullet while trying to save Angela Lopez and her unborn baby from a kidnapping. 
The killing happened in the episode's first scene. As Angela (Alyssa Diaz) is taken from her wedding venue and loaded into a van, one of drug lord La Fiera's men shoots Jackson in the back and packs him into a getaway vehicle standing by. The rest of the episode is devoted to the rescue of Angela and the search for West's killer. When they finally get her back, Angela reveals in a touching end scene that she'd named her baby after him. It's a heck of a way to start the season, and with such a final ending for a beloved character, fans can't help but wonder: Is Titus Makin, Jr. really leaving "The Rookie" for good?
Here's what we know about the circumstances behind the actor's departure.
Titus Makin, Jr. is out for unknown reasons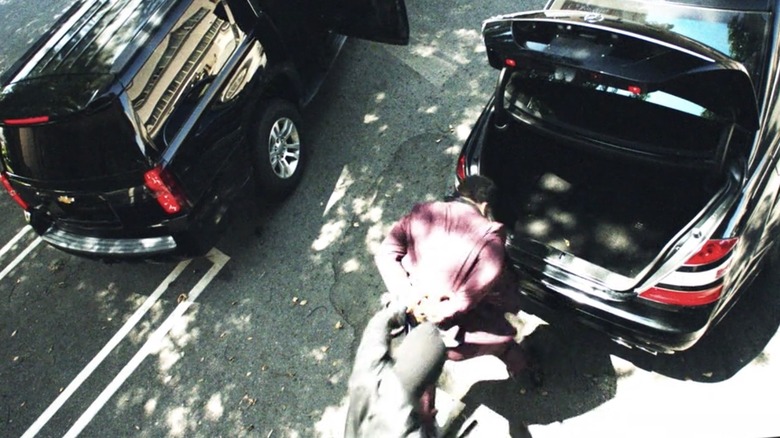 ABC
Sadly, Makin, an original cast member, will not be returning to "The Rookie."
"What I can say is that Titus was not coming back to the show," "The Rookie" showrunner Hawley told TVLine in an interview from earlier this month. "So we needed to do the best that we could to honor the character who's been so primally a part of the show." 
He said about the way the character was written off, "It's heartbreaking, but I didn't really have a choice. He wasn't coming back, and because of the way we set things up with the [Season 3] finale, there was just no way to tell that story without Jackson ... But we lean really hard into honoring how he was the heart of the show, and it was definitely impactful for us to have to deal with that."
If you look closely, you may realize this final scene featuring West featured a stand-in, so Takin didn't even actually appear in the episode. TVLine reported the actor is not doing any exit interviews, either, and his social media has been dormant since June. So, his departure remains a bit of a mystery. 
Makin, Jr. had considered leaving before due to concerns about police brutality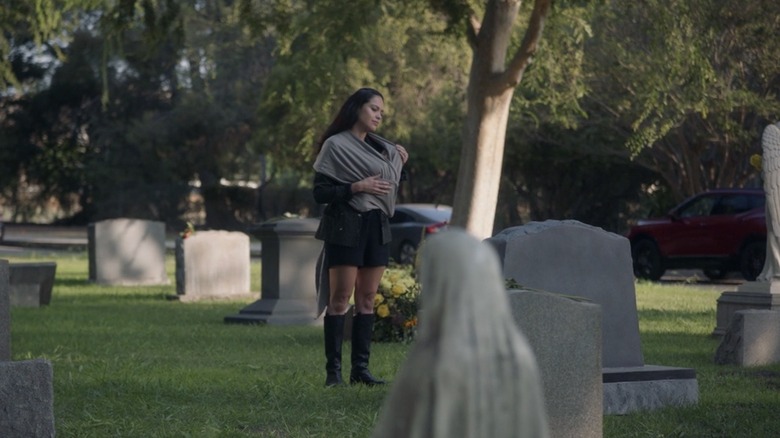 ABC
Between Seasons 2 and 3 the actor apparently did some soul-searching as a result of playing a Black LAPD officer during a time when the police killings of George Floyd and Breonna Taylor were widely scrutinized.
"I woke up one morning and I was watching the news, and I was like, 'I can't do this. I can't go play a cop on a show and not talk about the fact that I'm a Black cop.' My character hadn't addressed any of that," Makin, Jr. told Entertainment Weekly. "I had that conversation with Alexi, our showrunner, and he was extremely gracious and he totally understood everything I was saying. I did come to that point where I was like, 'If you want to write me out, I politely receive that. I would rather be written out than ignore the reality and not be able to tell the story.'"
This did lead to a storyline for West in that third season focusing on racism. However, perhaps this wasn't enough. Perhaps fans will learn more about his exit later from the actor himself. In the meantime, "The Rookie" goes on without him. 
The series airs Sunday nights at 10 p.m. Eastern on ABC, and new episodes appear on Hulu the following day.