Teen TV Characters We Want To See As Grown-Ups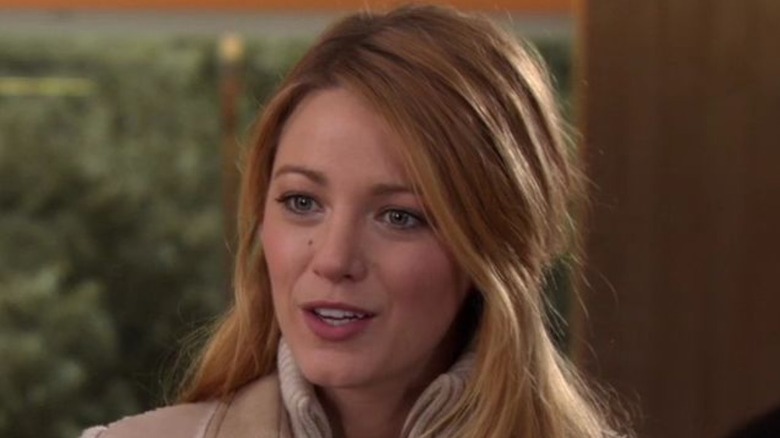 The CW
With all of the television revivals that have come out in the last few years, we have been overjoyed to reconnect with some of our favorite characters we knew as teenagers. Whether it was the girls of "Full House" opening up their "Fuller House," or the teens on "Boy Meets World" flipping the script for "Girl Meets World," it has been fun to see these characters as adults. Other notable revivals or spin-offs -– like "Raven's Home," "Gilmore Girls: A Year in the Life," "Saved by the Bell," and "The Conners" -– have similarly created feelings of nostalgia and joy.
Still, with so many amazing teenagers to have graced our televisions over the years, we can't help but wonder what it would be like if some of our other favorite small-screen teens were given the same treatment. We want to see what they are up to now –- relationships, children, jobs, the works. Here are some of the teen TV characters that we most want to see on our screens as grown-ups.
Blossom Russo from "Blossom"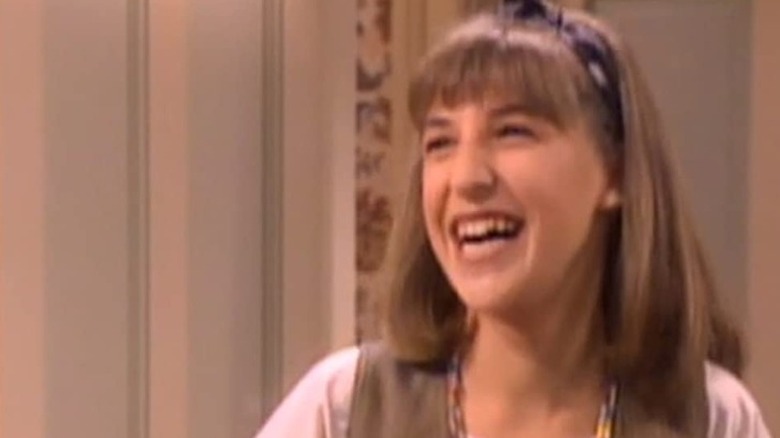 NBC
For five years in the early 1990s, Blossom Russo (Mayim Bialik) was one of the most awkward teenagers on television. As the titular character in NBC's "Blossom," she stole our hearts with her sad back story (her mother ran off), extreme intellect, and giant, goofy hats. The opening sequence alone -– with the music and the dancing and all of the early '90s cheesiness –- is embedded in our minds forever.
"Blossom" had a lot of imaginary sequences as well as a lot of heavy-handed life lessons. But that aside, Blossom Russo was the ultimate girl-next-door. She looked and acted like an actual teenager and navigated life in the all-male Russo household with grace and aplomb. She had promise to do great things in the world, and we would love to see if that promise was fulfilled. Plus, we need to know if she is still best friends with fast-talking Six Lemeure (Jenna von Oÿ), the current state of her relationship with mother Maddy (Melissa Manchester), and if she is still making video diaries (and whether they now end up on YouTube).
Dawson Leery from "Dawson's Creek"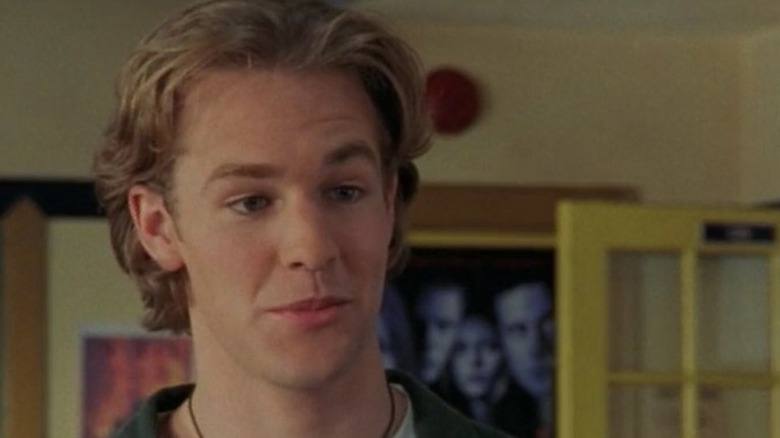 The WB
Truth be told, we would love to see what all of the living "Dawson's Creek" kids are up to today (R.I.P. Jen Lindley), but if we had to choose one character to follow up with, it would have to be titular character, Dawson Leery (James Van Der Beek). In the Season 6 finale of the show, we got to see the film-obsessed Dawson as showrunner of a television show based upon his teenage years on "The Creek." He tells Pacey (Joshua Jackson) and Joey (Katie Holmes) that he has an important meeting, but we never find out with whom. We can only hope it was his idol, Steven Spielberg, or another director of that magnitude.
Dawson wasn't perfect –- he could be whiny, and his cry face will live on for eternity in meme form –- but he was relatable. He was a smart kid whose only faults –- if you can call them that –- were that he felt emotion a bit too deeply and took things a bit too seriously. And even though he didn't get the girl (Joey) in the end, we hope he found someone with whom he could share his life. Perhaps it is time for him to move home and for the creek to be renamed in honor of one of his offspring.
Tia Landry and Tamera Campbell from "Sister, Sister"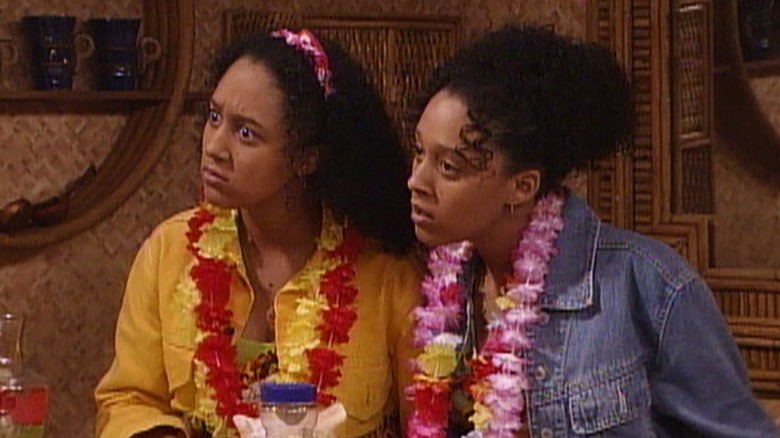 ABC
While they never hit Olsen twin levels of fame, Tia and Tamera Mowry are some of the most famous twins in Hollywood history. The main reason for this is, of course, the sitcom "Sister, Sister," which aired for six seasons, from 1994 to 1999 (first on ABC and later on the WB). In the show, the girls were separated as babies, adopted by different families, and unaware of each other's existence –- until they ran into each other while shopping. They then move in together, along with their adoptive parents -– Tia's mom Lisa Landry (Jackée Harry) and Tamera's dad Ray Campbell (Tim Reid).
Beyond the girls learning to live together as twins, a lot of the humor came from the fact that they were very different, with each of their personalities aligning better with the parent who did not adopt them. Tia was smart and reserved (much like Ray) and Tamera was a mix of fun and chaos (much like Lisa). We would welcome a revival that explored their family dynamic today, especially if the twins were mothers. Would their own kids act like their mother, or their mother's sister? And -– just throwing it out there –- but what if Tia or Tamera had twin boys and we were gifted with a "Brother, Brother" situation?
Seth Cohen from "The O.C."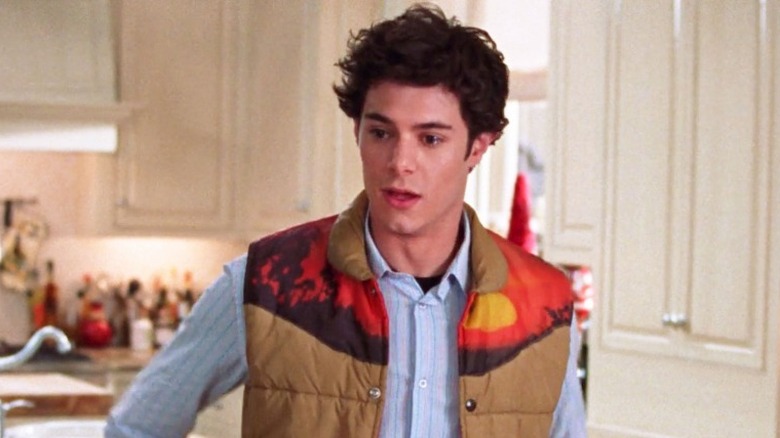 Fox
"The O.C." aired on Fox for four seasons, from 2003 to 2007, and while many of the characters stood out, it was lovable dork Seth Cohen (Adam Brody) who consistently stole the show. Due to unforeseen circumstances, Seth found himself with a partner-in-crime –- adopted brother Ryan (Ben McKenzie) -– who was far cooler than he was. So, it is surprising that it's Seth with whom we would most want to hang. Sure, he can't seem to stop talking, but that was what made him so charming. It doesn't hurt that he was also hilarious.
Seth's romance with popular girl Summer Roberts (Rachel Bilson) is one of the best teenage love stories ever to grace the small screen, so we can't help but wonder if they would still be together in 2021 (the couple got married in the flash-forward series finale). We would also be curious to see what Seth's relationship is like with Ryan nowadays, and whether or not he is a famous comic book artist or whether he took on a completely new career path.
Paige Jennings from "The Americans"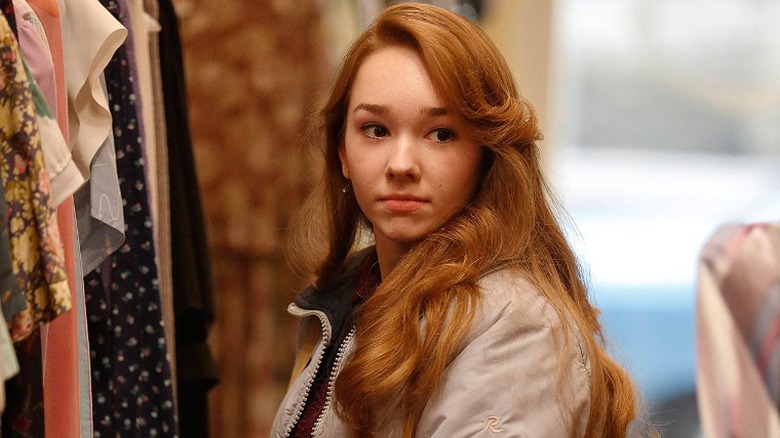 FX Networks
"The Americans" was not a teen show, but it is widely regarded as one of the best and most underrated shows in recent television history. Luckily, it had enough critical acclaim to last for six wonderful, exhilarating, nuanced seasons. The reason it makes this list, in particular, is because of teenage daughter Paige Jennings (Holly Taylor), who played a key role in the show and is one of the best teen characters in TV history.
As the American-born daughter of Soviet spies Elizabeth (Keri Russell) and Philip (Matthew Rhys) Jennings, Paige seemed to always have an inkling that something was off within her family. And when she eventually learned the truth, it was not long before she started training under her mother's tutelage. In the finale, Paige shockingly left her parents at the Canadian border, opting to stay in America for the sake of her brother (who they were abandoning) rather than flee to Russia. Given that she had no resources and is presumably a wanted woman, it would be extremely interesting to explore what happened to Paige –- especially whether she reunited with her brother Henry (Keidrich Sellati) and if her FBI agent neighbor Stan Beeman (Noah Emmerich) helped her.
Moesha Mitchell from "Moesha"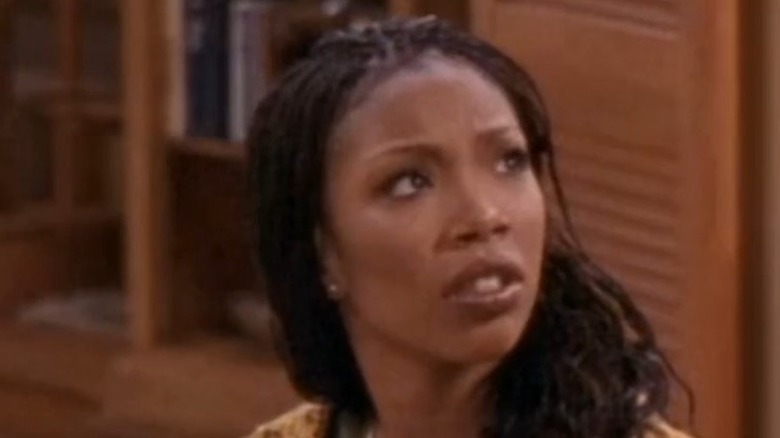 Big Ticket
Brandy starred as the titular character in the UPN sitcom "Moesha" from 1996 to 2001, and we truly got to see the character evolve over those six seasons. Moesha Mitchell was sweet natured, but also strong-willed and outspoken. She did not approve of her widower father's marriage to Dee (Sheryl Lee Ralph), who happened to be an administrator at Moesha's high school and was often shown disagreeing with her new stepmom. It would be cool if Moesha were now a stepmom herself, as perhaps she would be able to see where Dee was coming from.
Beyond the focus on Moesha's family, "Moesha" also looked at teenage friendships, and no spin-off or revival should ever happen without Mo's fantastic group of friends –- Kim Parker (Countess Vaughn), Hakeem Campbell (Lamont Bentley), and Niecy Jackson (Shar Jackson). Brandy has been teasing a reboot for years (per Entertainment Tonight), but so far nothing has materialized. Whatever else she got up to in life, we would like to imagine Moesha –- who always fought for gender and racial equality and against injustice –- using her voice to play a role in Black Lives Matter, #MeToo, and other contemporary social justice movements.
Steve Urkel from "Family Matters"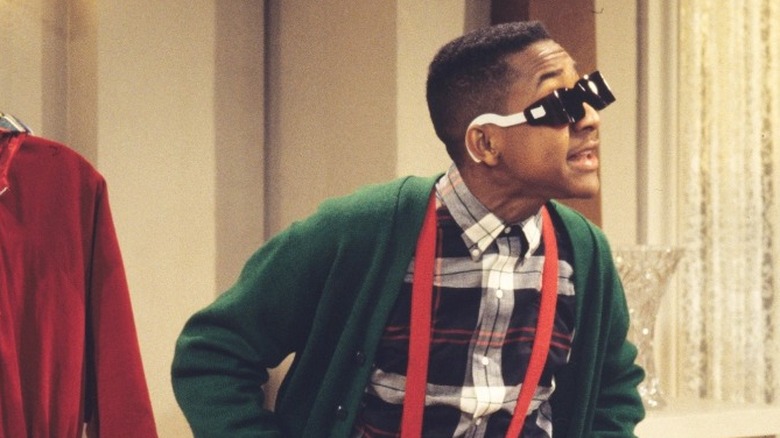 ABC
There have been plenty of TV nerds in the history of the medium, but Steve Urkel (Jaleel White) is perhaps one of the most notorious. And while "Family Matters" quickly became the Urkel show, the role was originally meant to be a one-off guest appearance. Still, Urkelmania was real in the early '90s -– there was even a talking Urkel doll made by Hasbro. Though audiences enjoyed him, Steve was a nuisance to everyone in the Winslow family, especially patriarch Carl Winslow (Reginald VelJohnson) and teenage Laura (Kellie Shanygne Williams), on whom Steve had a giant, unrelenting crush.
"Family Matters" ran for a whopping nine seasons, with Steve at the center of all but the first. White even expanded the Urkel universe when he popped up as Steve's cousin Myrtle (in drag) and his "cool" alter-ego Stefan Urquelle (created through a machine Steve created). In the finale, Steve returned from space as a national hero, so we wonder how long that lasted until he messed it up. We are also curious as to whether Steve actually married Laura, who spent many years turning down his advances only to accept his proposal in one of the final episodes of the show. Also –- and this is a biggie –- we want to know if there are mini-Urkels out there somewhere, whining "Did I do that?" or "Whoa, mama" alongside their dad. It's a Netflix family show waiting to happen, isn't it?
Claudia Salinger from "Party of Five"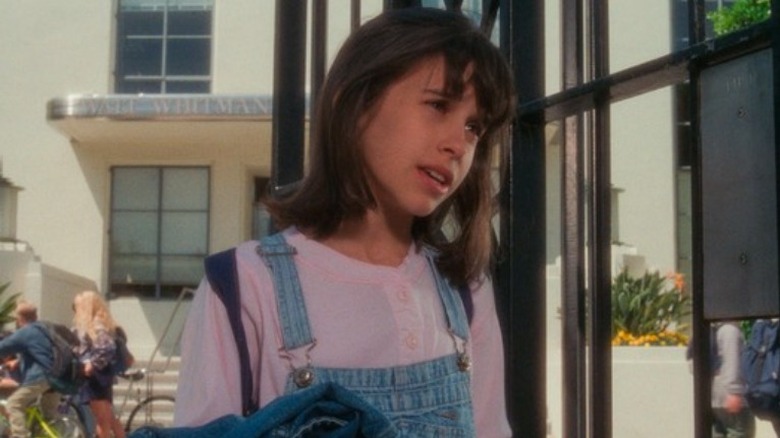 Fox
Wise-beyond-their-years "prodigy" teenagers who seem to take life way too seriously are divisive, but in the case of Claudia Salinger (Lacey Chabert), we understand –- because her life was all too serious. As one of the Salinger siblings on Fox's "Party of Five," Claudia was orphaned when her parents were killed in a car accident. As such, she was raised by her older siblings Julia (Neve Campbell), Bailey (Scott Wolf), and Charlie (Matthew Fox), who became legal guardian to all of his siblings (there was also baby Owen).
Claudia was 11 when we met her, and by the time the show ended in 2000, she was 17, a full-blown teenager who had dealt with issues such as peer pressure and the challenges of being a musical prodigy. In 2020, there was a rebooted "Party of Five," but that focused on an entirely new family. We want a revival that takes us back to the Salingers, and specifically to Claudia, who left the family home in San Francisco to attend the Julliard School of Music in New York City. Did she become the famous violinist she was meant to be, or did New York swallow the sweet-natured kid alive? And with all of the siblings living in different places, did they stay close over the years? Someone needs to pry Lacey Chabert away from filming her millionth Hallmark movie and get her back into Claudia's shoes.
Angela Chase in "My So-Called Life"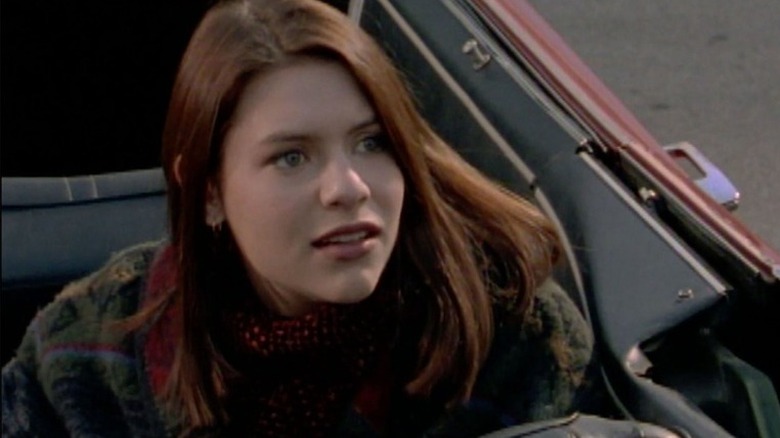 ABC
For a show that lasted only one season, "My So-Called Life" sure made its mark on our culture. It is often cited as one of the best teen shows of all time, and its stars Claire Danes and Jared Leto have gone on to superstardom. It would be a treat to revisit Angela Chase (Danes), who would now likely have kids around the same age as she was in the original show (which aired on ABC in 1994-1995). The show was notable for how it dealt with difficult issues, such as homelessness, homophobia, and abuse.
Angela was marked by insecurity and self-doubt, and we want to know if -– and when -– she finally settled into herself. We wonder if she still lives near Pittsburgh, if she left for college, what she does for a living, and which of her friends she is still in contact with. And most of all, we want to know what happened with Angela and on-again/off-again boyfriend Jordan Catalano (Leto), who was labeled a "bad boy" but had the potential to become a good partner down the line.
Any of the main five characters on "Gossip Girl"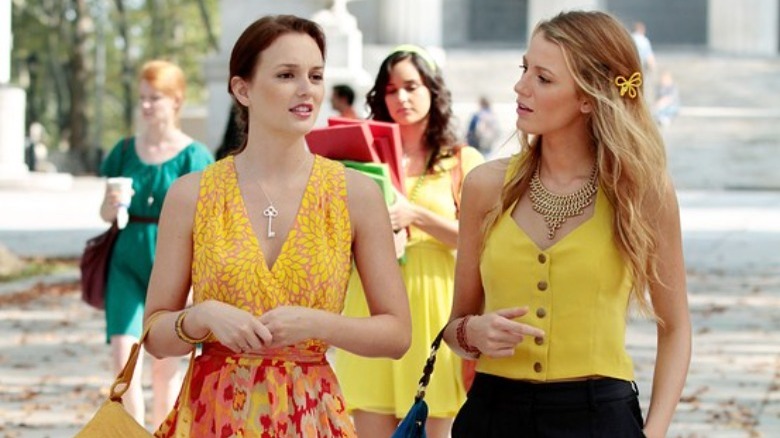 The CW
While the new "Gossip Girl" reboot on HBO Max has a new cast of characters, they exist in the same universe as the original "Gossip Girl" crew. And that means that, at any time, our favorite characters from the six-season original can show up on the reboot. We will take pretty much anyone back –- except for the insufferable Jenny Humphrey (Taylor Momsen) – but it is the core five teens that we really want to see now. What does life look like now for Blair Waldorf (Leighton Meester), Serena van der Woodsen (Blake Lively), Nate Archibald (Chace Crawford), Chuck Bass (Ed Westwick), and –- the gossip girl himself -– Dan Humphrey (Penn Badgley)?
Because of the reboot, we do have an inkling as to what some of the core group is up to, unlike with the other teen characters on our list. According to the new show, Dan is a successful novelist, and we know from the series finale that he married Serena. In the reboot, Nate is noted as being successful, so we are curious whether he ended up running for mayor of New York City after all (as suggested in the finale). And Blair and Chuck could not possibly still be married, could they?
Sally Draper in "Mad Men"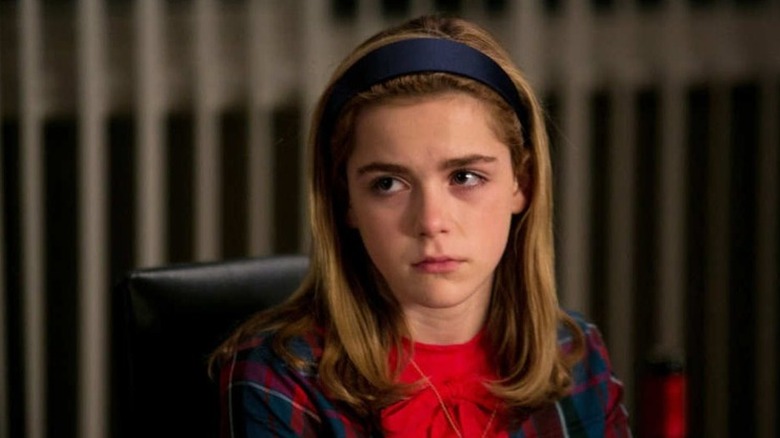 AMC
There were seven seasons of "Mad Men," but we got to see the characters over a full 10-year period during the course of the show. And while we would love to check in with Don Draper (Jon Hamm) and all of the other adult characters, this is a list about teens and, well, Don's daughter Sally (Kiernan Shipka) is the only one to fit the bill. That is not to say that we would not be interested in Sally's life anyway, as it would be wonderful to know how she handled the death of her mother (who was dying of cancer) and if she became less of a brat.
Sally clearly did not like either of her parents -– not that we blame her – and only returned home from boarding school because her mom was sick. That said, she seemed to be fine with her siblings and perhaps she mellowed after she took on more of a caretaker role. For all we know, adult Sally may have been absolutely pleasant or maybe even delightfully happy. And maybe she even forgave her father for all of his misdoings, as Betty's (January Jones) death may have helped her recognize that time is fleeting, and we only have so long to forgive.
Alex P. Keaton from "Family Ties"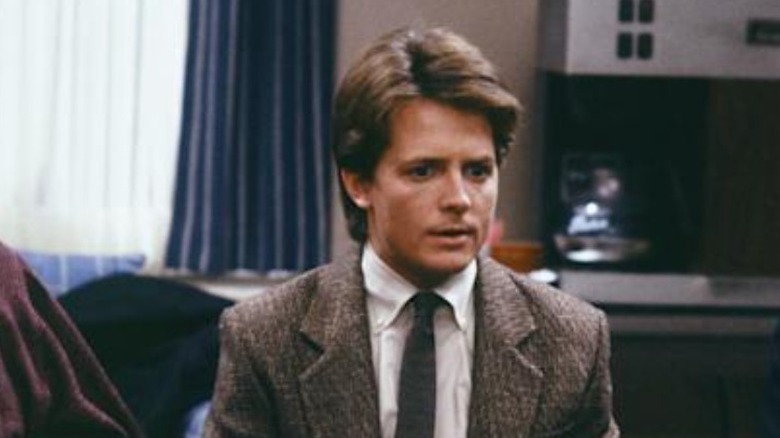 NBC
For seven seasons –- from 1982 to 1989 -– audiences followed the Keatons, a nuclear American family headed by two former hippies. But it was certainly not parents Steven (Michael Gross) and Elyse (Meredith Baxter) that stole the show –- it was teenage Republican Alex P. Keaton (Michael J. Fox), who often butted heads with his parents. Fox won three Emmy awards for his portrayal of Alex, who was obsessed with power, economics, and money. Sisters Mallory (Justine Bateman) and Jennifer (Tina Yothers) often took a backseat to golden boy Alex.
Alex was a high school student at the start of "Family Ties," though he often felt more like a middle-aged financial planner. He went on to attend a fictional nearby university called Leland, and eventually accepts a job on Wall Street after graduation. Because he was so politically motivated, we can only hope that Alex ended up as the Republican on the ticket for some sort of office, though the way the party has evolved over the last few decades, we wonder what sort of Republican values Alex would hold now. And would the divisive political landscape of the Trump era (though Fox says Alex wouldn't have been a Trump fan) have impacted Keaton family harmony?
Rudy Huxtable from "The Cosby Show"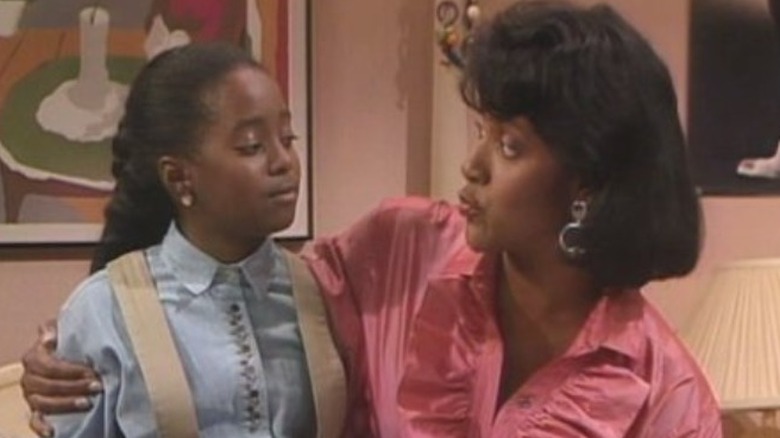 NBC
While she was only five years old when we met her in the pilot episode of "The Cosby Show," Rudy Huxtable (Keshia Knight Pulliam) was a teen by the time the show ended. She was also the standout comedian amongst the Huxtable children, which is perhaps why Pulliam is the youngest person ever nominated for an Emmy (at the age of 6). Audiences watched Rudy grow up, in the process transforming from a precocious child into an independent teenager. Rudy would be in her early 40s now, which would be a great time to check in with her life.
Realistically, anything Cosby or Cosby-adjacent is unlikely to get a revival. In fact, most networks pulled reruns of the sitcom back when Bill Cosby first went to trial. But that does not mean that we can't fantasize about what Rudy would be up to as a grown-up. What would she do for work? Would she have her own family? Does she ever rock her signature pigtails?
Tim Riggins from "Friday Night Lights"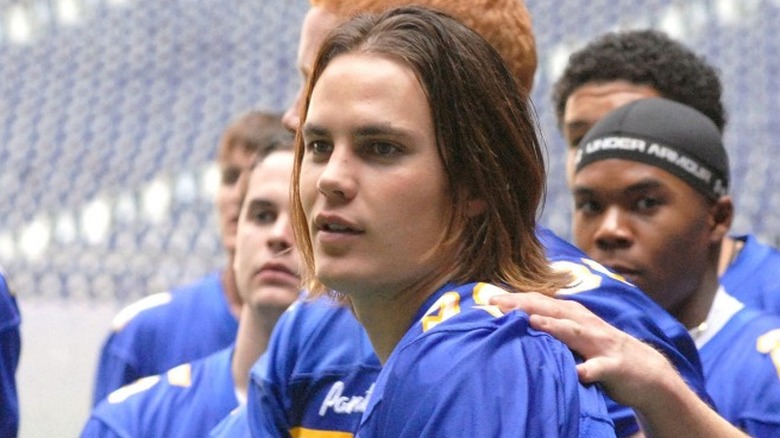 NBC
As one of the best television series of all time, "Friday Night Lights" had plenty of fantastic characters, most of whom we were introduced to when they were teens. It would be cool to catch up with many of them -– from Jason Street (Scott Porter), whose football career was ended by a tragic injury to sweet Matt Saracen (Zach Gilford), who spent much of his time caring for his elderly grandmother -– but it is Tim Riggins (Taylor Kitsch) that we are most curious about revisiting.
Tim's backstory was heartbreaking, and even when the character was acting badly, it was hard not to think about the pre-existing circumstances that never really gave him a fair shot. When the series began, Tim lived with his older brother because both of his parents had left the family. He struggled academically, which we later found out was due to an undiagnosed learning disorder, and at one point was in jail for the chop shop he ran alongside his brother. And though he at one point was offered a scholarship to play football at San Antonio State University, Tim dropped out soon after his arrival and ended up back in Dillon, Texas.
Since most of the other characters opted to leave their hometown, a revival featuring Tim seems like a logical option. Did he end up with Tyra Collette (Adrianne Palicki), as suggested he might in the series finale? Does he still work alongside his brother Billy (Derek Philllips)? Is he in any way involved with the Dillon Panthers, given that we last saw his brother as the coach of the new super-team? These are the questions we want answered.