Dwayne Johnson Reveals New Rampage Plot Details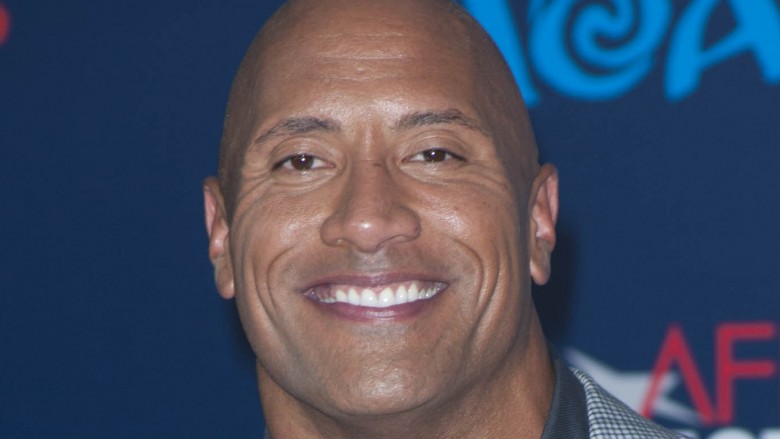 Getty Images
Dwayne "The Rock" Johnson is on a detail-revealing roll, spilling new information on his upcoming film Rampage.
Johnson, who is set to star in the live-action film adaptation of the '80s arcade game, posted a photo to his Instagram that included a caption chock-full of juicy Rampage details. Though fans already know  Johnson's Rampage character is an anti-poacher bent on protecting animals after they've been infected with a mysterious aggression serum, Johnson revealed the backstory of the mutated monsters.
"Good to finally have boots on the ground here in Georgia for production of Rampage," Johnson wrote, before speaking about his character. "I head up an anti-poaching unit out of Rwanda. My best friend is a rare albino gorilla named George. Very bad people infect George, an alligator, and a wolf with a serum. All three animals grow at an unprecedented rate. Their size, speed, agility, and violent aggression is off the charts. They go on a deadly rampage and want to destroy the world."
Johnson then dished on the consequences humans will face when injecting animals with such a serum: "George not happy. Me not happy. When animals like you, they lick you. When they don't like you, they kill you." The actor also mentioned that his character will "hunt down the bad people who did this" to his primate pal, and when he finds them he "will not lick them," hinting that Rampage may include some human-on-human battles.
Concluding Johnson's info-filled post was a nod to the film's visual effects team, who will bring the gorillas, alligators, and wolves of Rampage to life in a spectacular way. "We have the best VFX monster making team (WETA) on the planet. Our actors and crew have been working very hard to raise the monster genre bar," said Johnson.
The actor wrapped things up by stating, "Let's have some fun. Let's shoot."Joining Johnson for Rampage are Jeffrey Dean Morgan, Malin Akerman, Joe Manganiello, and Oscar nominee Naomie Harris. San Andreas director Brad Peyton will helm the flick.
Rampage is set for release on April 20, 2018. While we wait, check out these video game movies that never saw the light of day.