Jeffrey Dean Morgan Joins Dwayne Johnson's Rampage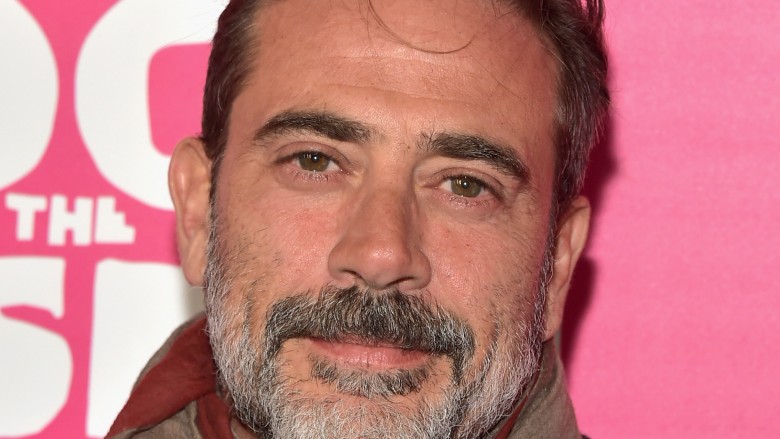 Getty Images
Negan is probably going to have to put on a suit for Dwayne Johnson's upcoming Rampage movie.
Deadline reports that The Walking Dead star Jeffrey Dean Morgan has signed on to play covert government operative Agent Russell in the upcoming movie based on the '80s video game of the same name.
The film will star Johnson as an animal lover trying to save humanity from the three threats: giant gorilla George, Godzilla-like lizard Lizzie, and werewolf Ralph. Oscar nominee Naomie Harris will play the female lead, a geneticist with "a moral streak." Trophy Wife star Malin Akerman will play the villain, while True Blood's Joe Manganiello will play the leader of a private military group and Pleasantville's Marley Shelton will play a scientist and astronaut. The cast also includes Jake Lacy (who will play the brother of Akerman's character), Breanne Hill, P.J. Byrne, Jack Quaid, and Matt Gerald.
Morgan's character is described as having swagger and attitude, something that the actor's resume prepares him well for. Morgan is also known for Watchmen, Grey's Anatomy, Weeds, and Supernatural, and he has recently made a name for himself as the villainous Negan on The Walking Dead, with the character set to feature prominently in the "All Out War" storyline from the comics in season 8.
Specific plot details for Rampage are scarce, although director Brad Peyton has said that it will take inspiration from the popular video game. "It's going to be a lot more emotional, a lot scarier, and a lot more real than you'd expect," he said. "So you look at that original concept about a lab that affects these animals and makes them rampage, and that's the nugget."
Rampage is set to be released on April 20, 2018. Ryan Engle (Non-Stop) wrote the original script, with edits by Carlton Cuse (Lost), Ryan Condal (2014's Hercules) and Adam Sztykiel (Due Date). While we wait, check out these other video game movies you didn't know were in development.