What Fans Would Want To See In A Longmire Movie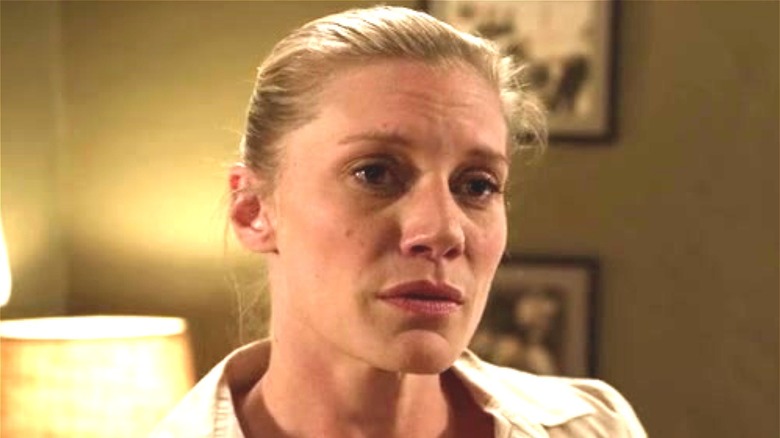 Netflix
The hit series "Longmire" debuted on A&E back in the Summer of 2012 and it quickly became one of the highest rated original drama series on the channel (via Variety). It went on to run for three seasons on the network before being surprisingly cancelled in 2014. The show was picked up by streaming giant Netflix and ran for three more seasons before ending after its sixth season. The series starred Robert Taylor as title character Walt Longmire and the "Longmire" cast also included Katee Sackhoff, Lou Diamond Phillips, Bailey Chase, Cassidy Freeman, and Adam Bartley.
The neo-Western series followed Longmire, the committed and soothing sheriff of the fictional Absaroka County in Wyoming. At the start of the series, we learn that our hero has just lost his wife a year prior and is still deep in mourning, but tries to bury his grief by reveling in his passion for his work. The show garnered a loyal fanbase that was invested in Longmire's journey. While the show's run on Netflix did allow it to end on its own terms, that hasn't stopped the show's cast from hinting at a possible continuation in the form of a "Longmire" movie (via TV Insider).
Many Longmire fans want to a movie that would follow the election for sheriff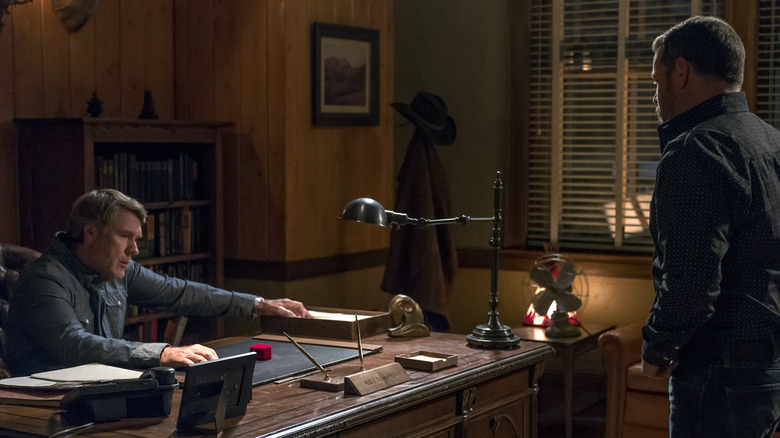 Netflix
One loyal fan of "Longmire" recently asked on the show's Reddit community what fans would like to see in a potential movie. User child_of_lightning laid out their wishes for a film which would have followed the character of Cady Longmire (Cassidy Freeman) winning the election for sheriff but ending up getting shot and falling into a coma. "Somehow, it leads back to Nighthorse (of course!), so Walt is granted a 48 hours release period for Nighthorse to be freed to help." 
Some fans disagreed with this pitch; user hdk759 noted that they'd prefer something more original, with the proposed plot feeling like it was a combination of storylines that had already been done on the show. "The Nighthorse thing in particular has been done to death," they added. The user proposed a movie that should follow a formidable force running against Cady in the election for sheriff, with the character ultimately losing at the end.
Whether a "Longmire" film ever happens is up to the creators and the heads at Netflix, but it seems like the fanbase already have some potential ideas of how they'd want to see the story go.