What Has Robert Taylor Been Up To Since Longmire?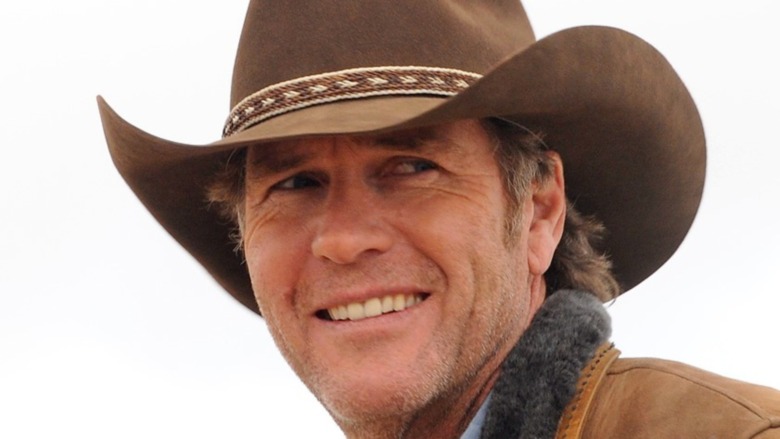 Netflix
Despite premiering during an era in which A&E was moving away from scripted programming, the modern day Western series "Longmire" found itself a loyal audience. In fact, demand for more episodes of the series about the Absaroka County, Wyoming sheriff was so high, Netflix swooped in and picked up the series in 2014 when A&E canceled it after three seasons. "Longmire" went on to produce an additional three seasons for Netflix, but it officially came to an end in 2017 with Season 6. Despite the show being over for quite some time, "Longmire" fans remain a passionate bunch, and as a result, the show's actors are very much in demand.
Among those actors is Robert Taylor who played the show's titular character Sheriff Walt Longmire. As Walt, Taylor embodied the spirit of an American cowboy trying to live in the morally gray world of modern America so well many viewers never released he's actually from Australia. In the late '80s, he even starred in the popular Australian soap opera "Home and Away."
However, for most of his fans, Taylor will always be synonymous with Walt, the old-fashioned sheriff fighting for justice in a small town where the divide between those living on the local Native American Indian reservation and outside of it led to plenty of dramatic conflicts. These days, the actor seems to spend most of his time enjoying life with his friends and family back in Australia (at least if his Instagram is any indication), but Taylor's post-"Longmire" career has included some interesting projects, as well.
Taylor helped Jason Statham fight off a prehistoric shark in The Meg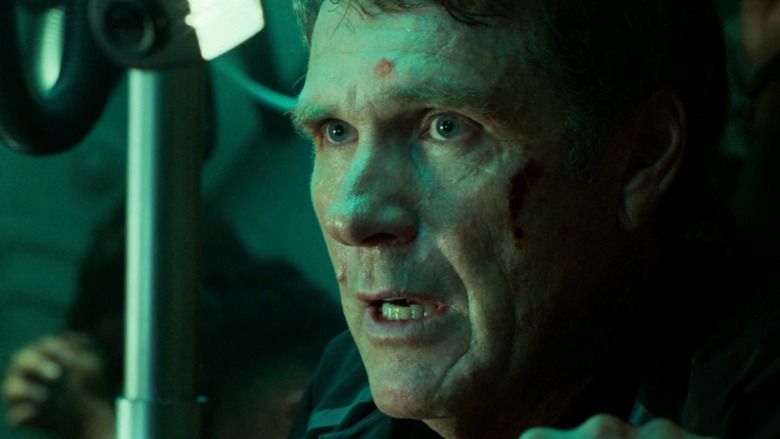 Warner Bros. Pictures
In his first role after "Longmire" ended, Robert Taylor joined the cast of 2018's "The Meg." The movie stars Jason Statham as a rescue diver named Jonas on a mission to rescue a submarine crew. Unfortunately for him, there happens to be a megalodon lurking in the ocean even though the prehistoric creature is supposed to be extinct.
While Statham is the movie's undisputed star, "The Meg" has a stellar cast including Taylor, Ruby Rose, and Rainn Wilson. For his part, the "Longmire" actor takes on the role of Dr. Heller, one of the people Jonas rescues at the start of the film. At first, the doctor believes Jonas' belief that a megalodon caused the damage to the submarine is due to him suffering from induced pressure psychosis. But when he encounters the giant shark later in the film, the doctor realizes just how wrong his initial assessment of his rescuer was.
Blood Vessel featured Taylor encountering another terror at sea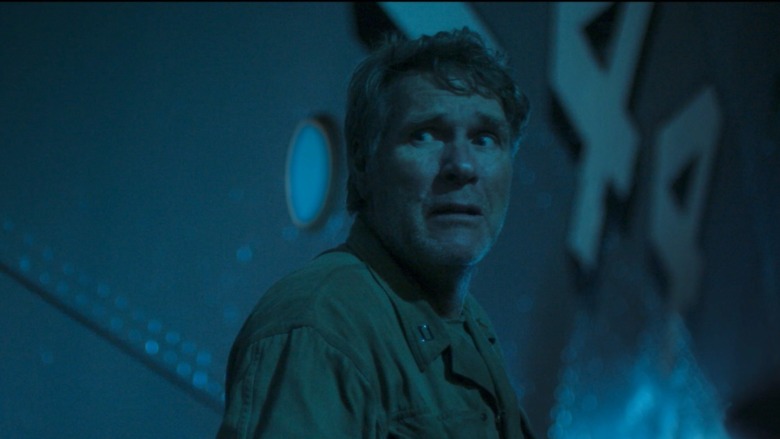 Shudder
Robert Taylor followed up his role in "The Meg" with two very different low-budget films in 2019. First, he played a sheriff and grieving father in the revenge thriller "Into the Ashes" starring "Yellowstone" actor Luke Grimes. The movie is a fairly standard man out for revenge after the murder of his wife film, but Taylor does add some gravitas to the proceedings as his character begs his son-in-law not to continue the cycle of violence that cost him his daughter.
Still, no movie could possibly compete with the wonderfully bonkers premise of "Blood Vessel." In the horror film, Taylor plays the captain of a ship that goes down at sea during World War II. He and a handful of survivors manage to make their way onto a lifeboat, and are eventually picked up by a ship full of Nazis. That's definitely not an ideal situation, but the survivors quickly realize things are so much worse than they imagined because the boat is also carrying bloodthirsty vampires.
The movie was actually met with mostly positive reviews — it currently has a 73% rating among critics on Rotten Tomatoes — and while it doesn't reinvent the stake when it comes to vampire storytelling, it's certainly a fun popcorn movie (and a treat for Taylor fans).
Taylor returns to Netflix for Dolly Parton's Heartstrings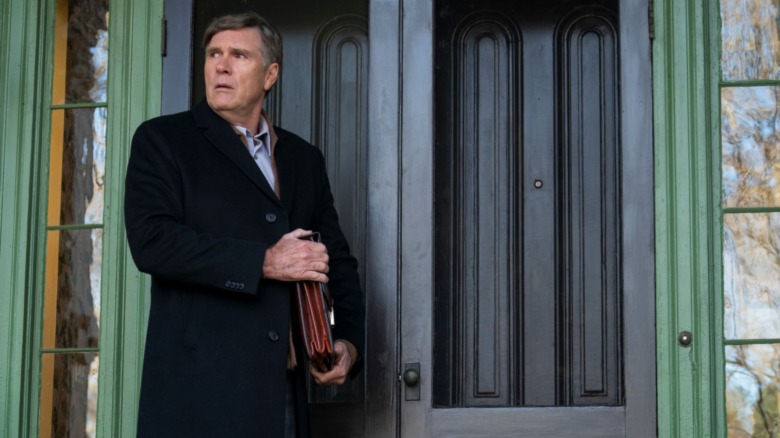 Tina Rowden/Netflix
Since "Longmire" ended, Robert Taylor hasn't appeared on another long-running show, but he did have a major role in one episode of Netflix's anthology series "Dolly Parton's Heartstrings." Released in 2019, the series featured eight standalone stories based on some of Parton's greatest hits. Taylor appeared in the fifth episode of the season, which focused on the heartbreaking song "Down from Dover" about a young woman who discovers she's pregnant after her soldier boyfriend is shipped off to the Vietnam War.
The "Longmire" star got to play against type as a reverend who turns his back on his daughter after discovering her pregnancy. While Taylor tends to play heroic types, there's nothing heroic about Reverend Covern or his decision to kick his daughter out. Still, it was nice to see the actor return to Netflix, even though it was in a role so different from his fan favorite "Longmire" character.
Taylor has been pretty quiet since 2019, but even though he appears to be taking a break to focus on his family and friends, the actor's post-"Longmire" career has already featured its share of twists and turns.